Wendy Williams may be thriving now that she's in the process of divorcing her allegedly unfaithful husband Kevin Hunter — but a few months ago, fans were worried about her well-being.
One person was apparently so worried, they reportedly placed an anonymous call to police — claiming that Kevin was poisoning the daytime diva!
This prompted police to conduct a welfare check on the 54-year-old at her New Jersey mansion on January 18, according to TMZ, while Wendy was on extended hiatus due to various ailments.
When cops arrived, Kevin reportedly answered the door and claimed that the talk show host was upstairs recovering. Officials say that the then-executive producer of The Wendy Williams Show was initially "hesitant" to let them inside; but he eventually let them in, and they found the embattled host in her bed "with the blanket covering" her from "neck to toe."
Wendy apparently told the officers that she was recovering from a broken shoulder — similar to what she told fans during a December episode of her show: that she'd fractured her right shoulder — then "became tearful" when asked if there was any truth to the poisoning allegation.
Police said that the former radio DJ ultimately denied that any poisoning had occurred (but how would she know!?), while Hunter then allegedly "responded saying something to the effect of that there had never been any calls to his house regarding domestic violence." After making sure that Wendy was safe, the officers left the property.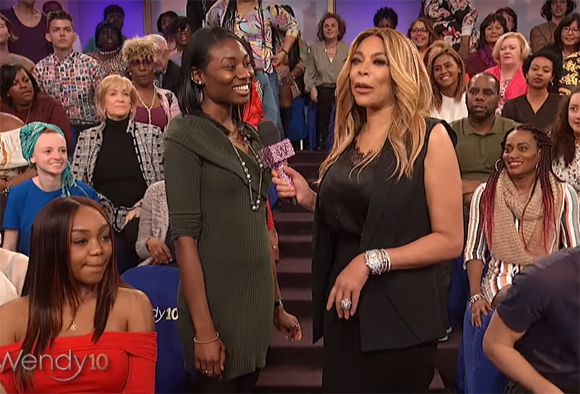 The welfare check came in the middle of a rough few months for the talkshow queen. Not only was she recovering from her injury and complications from her Graves disease, Wendy was grappling with non-stop rumors being reported about Kevin's alleged mistress, Sharina Hudson, who reportedly gave birth to their love child two months later.
These issues are what caused Wendy to take a lengthy hiatus from her show from Christmas break through March. A couple weeks after her return to TV, the host revealed she'd been living in a sober house due to her "struggle with cocaine in the past."
Kevin's alleged misdeeds are also what reportedly led to Wendy's relapse later that month — and ultimately what caused her to end their 21-year marriage.
As we reported, Wendy fired Kevin from her show days after serving him the divorce papers. She's now said to be better than ever, with sources saying the host has a new pep in her step and is "acting like her old self" again.
While Kevin may not have literally poisoned his wife, it's safe to say their relationship was extremely toxic for her.
But look at our girl now!
Source: Read Full Article