Growing older is inevitable. Eventually, we will all grow grey hair. We will all develop wrinkles. We will all lose some of our dexterity. It's just the way our biology works. None of us are immortal regardless of how much we'd like to live forever. And while someday scientists might develop a cure to mortality – or at least something that will allow us to live longer and healthier lives – that is not yet the case.
And while some of us manage to successfully come to terms with the idea and process of aging, others do not. It is a scary idea and it is not exactly pleasant. Still, while normal people might find the thought of aging terrifying, celebrities have it ten times worse. Since they are always in the spotlight, they can't even hide the fact that they are growing older. Plus, since their photographs are always splashed across the media, they have enormous pressure to look youthful and beautiful.
As such, many celebrities – especially those whose looks influence how much work they may be getting – attempt to postpone aging for as long as possible. They do so in many ways, including buying into expensive facial creams and more.
Some celebrities are quite good at postponing aging (whereas others age gracefully anyways no doubt thanks to their healthy lifestyle choices and genetics ) but some age terribly which unfortunately results in public ridicule.
20

Joey Fatone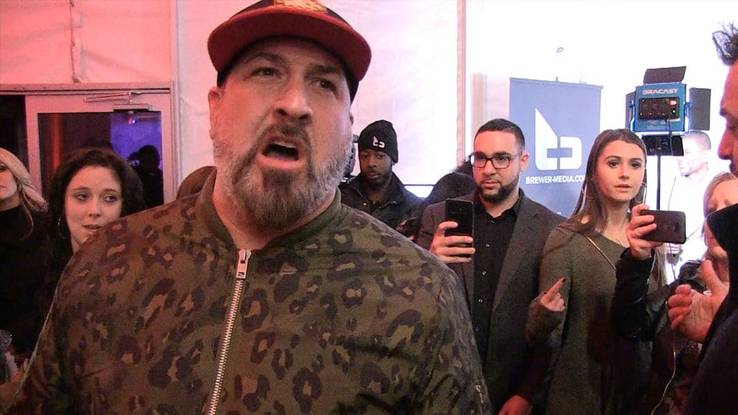 You probably best remember Joey Fatone from his NSYNC days. Back in the day, most girls had a crush on Fatone but unfortunately, the once handsome boyband member allowed the years to catch up with him, and everyone can see it.
However, it would be unfair to say that Fatone completely neglects his looks. Indeed, in 2013 he ended up getting a hair transplant and he showed off the results in an infomercial for Bosley's hair loss treatment.
According to Dailymail, in a press release, Fatone said –
"Performing in front of a live audience can be pretty intimidating, so having a full head of hair was important to me. Back then, I was the only one in the group getting thinner on top. I became self-conscious and started wearing hats more often. That's life, but the beautiful thing is that now you can do something about it."
Fatone also went on to showcase his newly thick curls on his social media platforms. He shared a few pictures, one of which was captioned as – "Some girls get there (sic) boobs done some guys get abb implants all to make them happy! This was the one thing I did and I couldn't be happier thank u dr G!!!!"
19

Johnny Depp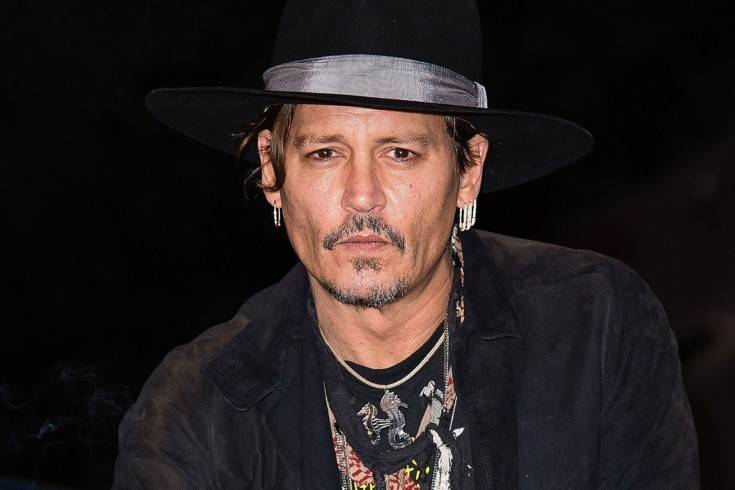 Remember the young Johnny Depp? He was considered a teenage heartthrob and for good reason – he was incredibly handsome and he was effortlessly cool. He was not ashamed to talk about his rough upbringing and his battle with his addictions. He dated Winona Ryder and Kate Moss. Every man wanted to be Johnny Depp. And every woman wanted to be with Johnny Depp.
However, when you compare Depp's younger photos with the photos of him today, it is quite hard to believe that you are looking at the same man. Still, it is worth bearing in mind that the once sultry heartbreaker is not 54 years old. Aging is cruel!
Depp, however, does not care about aging. In fact, according to She Knows, he has an incredibly positive outlook on growing older–
"I think any day you wake up and you're still around is a good thing. Every time you could take a breath and exhale and inhale again, it's a good thing. 50 is, like, 'Sure! Why not?'"
According to China Daily, Depp has also said that he actually enjoys aging and that you are only as old as you feel at heart – "No, of course, the notion is beautiful — the idea of staying a boy or a child forever. But I think you can. I've known plenty of people in their later years who were like little kids, had the energy of little children, the curiosity and fascination. I think we can keep that. It's important we keep that. But I think it's great fun growing old. I think it's great." Granted, he said that more than 10 years ago so he might have changed his opinion since.
18

Pamela Anderson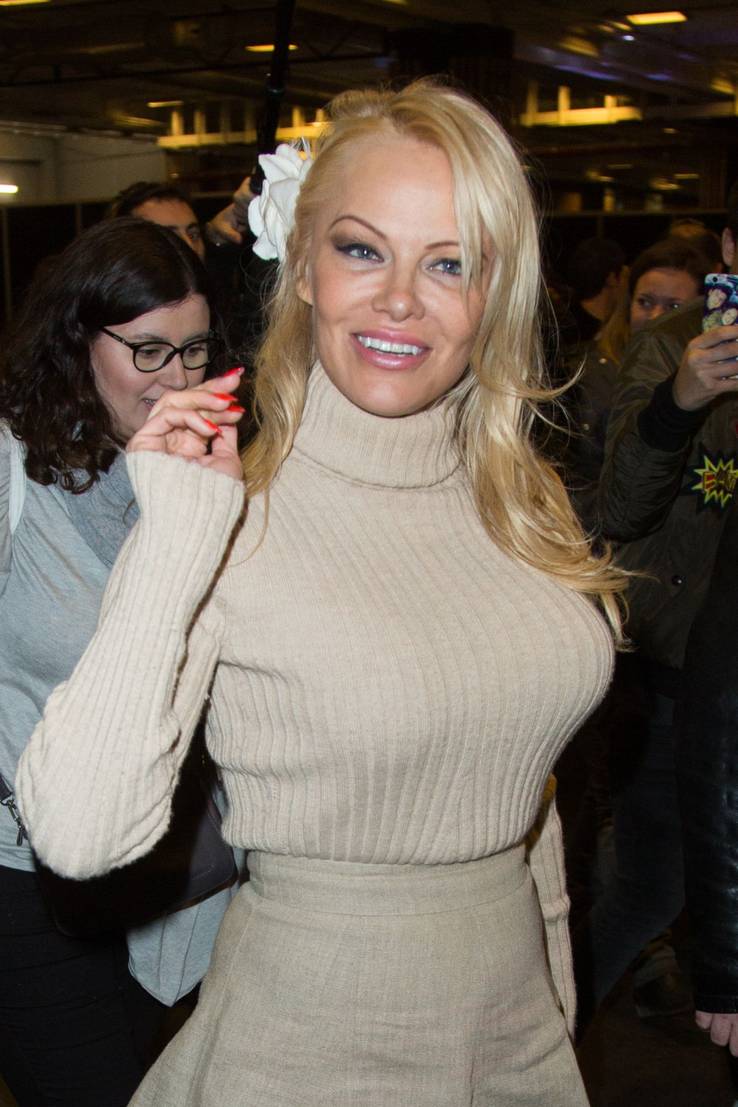 Pamela Anderson may be famous – and she may have posed for Playboy – but she certainly is having some trouble nowadays. However, on further inspection, it becomes obvious that it's not just getting older that has significantly altered Anderson's appearance. The actress and model is also known for having gotten some extra work on numerous occasions. Indeed, instead of enhancing Anderson's appearance these things actually did more harm than good and this is becoming more and more apparent with every passing year.
Anderson has been more than willing to discuss her procedures in the past. According to E Online, she said –
"I'm not against [it], what I've had done will stay with me and that's fine, but I don't want anything else. I'll do facials but I don't want to go down the scary route and have knives plunged into me."
However, you may be surprised to learn that Anderson is actually pro-aging. But she does understand how difficult it may be to embrace the process of growing older. According to W Magazine, she said – "Aging is something we all deal with. At a certain age, you can find yourself at a loss. Your children are grown. You may have gone through a divorce. You're trying to find meaning. What's your purpose now? You've raised your kids, and now they think you're a little crazy, because you're trying to do all these self-help things. You become distant from everybody. You're searching for answers. If I do all these things to look younger—the creams, the classes, the supplements, the procedures—I'll be more accepted by my kids, my friends, men. You're dealing with so much loss at this age. It seems like everything is behind us, so what's next? We took a lot of things for granted—youth, beauty. But now what?"
17

Edward Furlong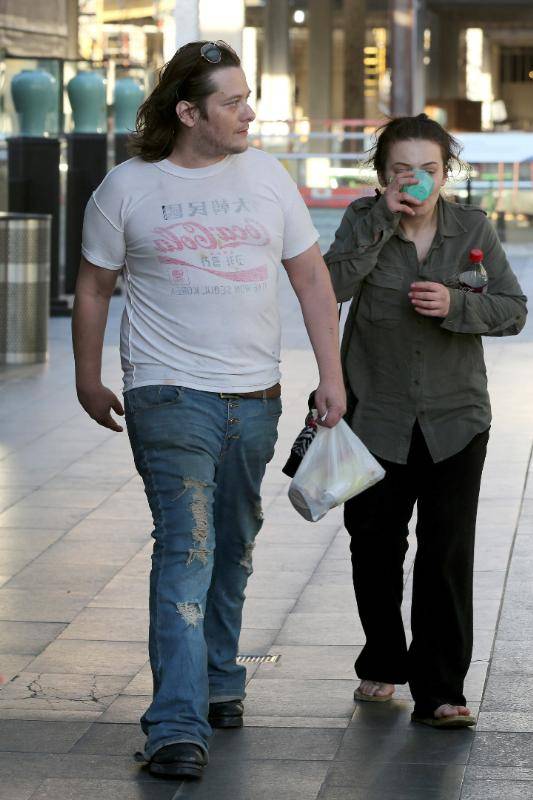 The actor Edward Furlong was once a teen idol and a Hollywood heartthrob. But aging has not been kind to the actor, who is probably best known for his role as John Connor in Terminator 2: Judgment Day. He has also appeared in films such as American History X, Detroit Rock City, and American Heart.
Nowadays, Furlong is barely recognizable. He has obviously stopped caring about his appearance in Hollywood and is often seen sporting fitted clothes without a care in the world about what the paparazzi or Hollywood thinks of him!
Furlong's addiction began, or rather, became apparent in the early 2000's. He was arrested on numerous occasions but in 2006 seemingly made a clean break. He married the ex-actress Rachel Kneeland. He became a father. Back then he told People magazine –
"I realized I was kind of turning into an E! True Hollywood. I was sick and tired of being sick and tired. I don't even think about [partying] anymore. It seems lonely now: running and clubbing. I have nightmares about doing [it]. I'll wake up and I'm like, 'Did I relapse?' "
Unfortunately, neither his clean break nor his marriage lasted. Indeed, after the couple divorced Kneeland got a restraining order against Furlong and ensured that he could not parent on his own seeing how their son – who, at the time, was six years old – tested positively for substances after spending time with the actor. It seems like Furlong is deteriorating.
16

Courteney Cox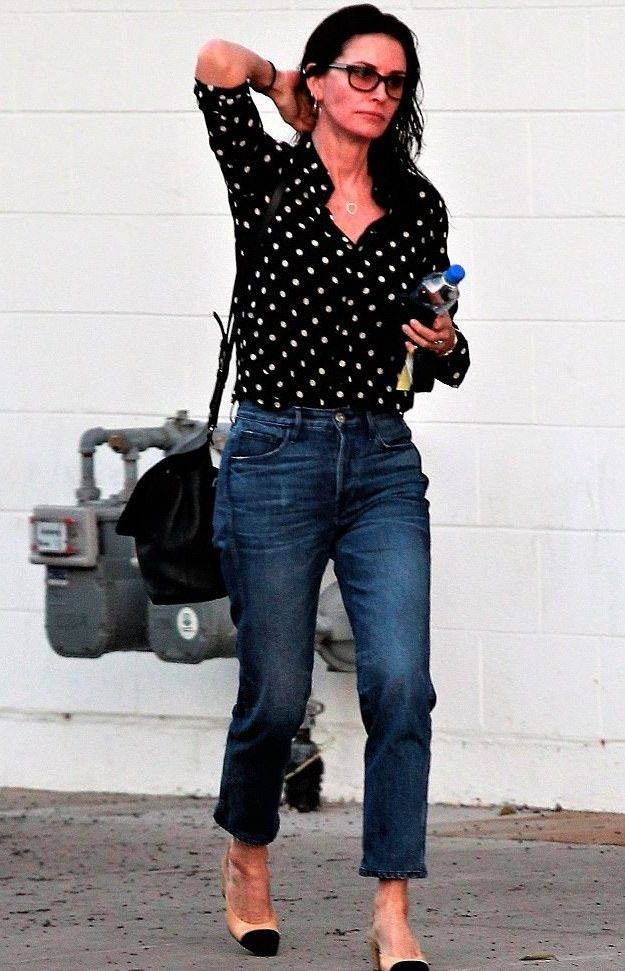 Without a doubt, Courteney Cox is best known as Monica Geller from the now iconic TV series Friends. Back then, many of us had a crush on her and thought that she was one of the prettiest female cast members on the show (sorry Rachel!)
However, Cox did not age that well and she has admitted, in an interview with New Beauty, that aging is incredibly hard –
"I think getting older is just hard in general. I feel like I'm 34, so the thought that I'm not just doesn't seem natural. I don't get it. I feel better than I've ever felt in my entire life. I take much better care of myself now."
She continued with, "But Hollywood—this business—makes it harder. I grew up thinking that appearance was the most important thing. That's kind of sad because it got me in trouble. I was trying so hard to keep up, and I actually made things worse."
Indeed, this inability to come to terms with aging has led Cox to get some help in that area. According to New Beauty, Cox has said – "Well, what would end up happening is that you go to a doctor who would say, "You look great, but what would help is a little bit of this there. So you walk out and you don't look so bad and you think, no one noticed—it's good. The next thing you know, you're layered and layered and layered. You have no idea because it's gradual until you go, "Oh sh*t, this doesn't look right." Luckily, Cox has realized that such things did not enhance her appearance and eventually got them removed.
15

Lindsay Lohan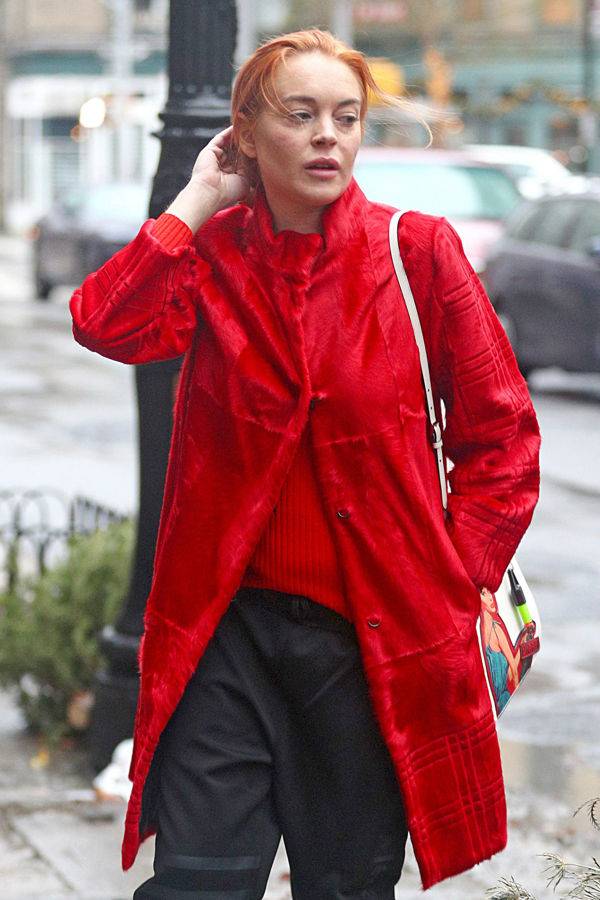 Let's be honest – we all expected the actress Lindsay Lohan to grow into a stunning beauty. After all, she looked amazing at the start of her acting career and her role in the 2004 teen comedy Mean Girls turned her into a teen idol.
However, the passing of the years has been quite detrimental to the actress, in terms of how she acts and how she looks. Instead of maturing and learning what works best for her in terms of her work life, Lohan partied, suntanned, and did things that allowed the media, and her fans to hate her. And while she has attempted to return to her normal self, and even wants to get back on track with acting, she has not had such luck so far.
Back in 2010, a number of doctors tried to explain as to why Lohan looks so tired. According to Hollywood Life, Dr. Ghavami blamed Lohan's state to excessive partying –
"Eyes are the first thing that gives people's age away. Smoking and drinking ages you in the eyelids earlier than anywhere else because the skin is very thin and shows the damage early on."
Dr. Richard Fleming agreed with Dr. Ghavami and added that the roundness of her face doesn't suit her – "Her lifestyle is threatening to her. She's got a fullness and a roundness to the face that she never had before. It doesn't look flattering. She used to have great, defined cheeks. She doesn't have that anymore."
Lohan knows she is aging herself, and is embracing it in her own way. In 2016 she posted an almost photo of herself which she titled, according to News – "It's about that time to recognize gravity is taking over my upper half or so to speak. When you get home. Sit down. Analyze your future & see the wrinkles!"
14

Leonardo DiCaprio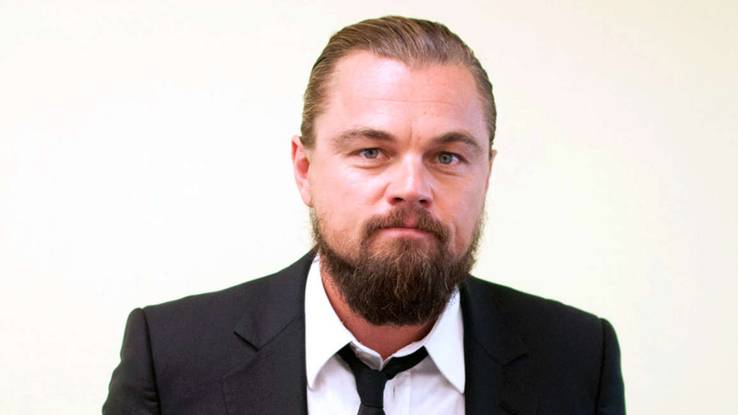 Currently, Leonardo DiCaprio is 43 years old but somehow, he looks even older. For those of us who grew up watching and re-watching Titanic and Romeo + Juliet every year, this undeniable passing of time is slightly depressing. You know that time is passing faster than you think when teenage heartthrobs are no longer making your heart beat faster.
Back in 2014, when DiCaprio turned 40, he did not seem to mind the fact that he was growing older. In fact, according to Hollywood Life, he said that nowadays the barometer for youth is seemingly getting higher and higher each year –
"I suppose 40 represents something different, but I've been thinking about 40 for so long that I'm prepared for it. It seems like the age barometer where you're still considered youthful is getting higher and higher. I'm going to hold on to that ideal as long as I can."
But three years later – in 2017 – anonymous sources close to the iconic actor claimed that the actor had a meltdown about aging and that it all started when he turned 42 years old. Apparently, DiCaprio has been trying out various facial treatments, and other things that apparently cost him at least $25,000 a month.
According to Naughty Gossip, this anonymous source said – "Leo has been getting colonics for years. He is obsessed with growing older and wants to do whatever it takes to stay young. However, the one thing he will not do is stop DRINKING. That is ultimately what is aging him, he can see all the beauty people he wants but until he stops drinking he will never look great."
Featured Today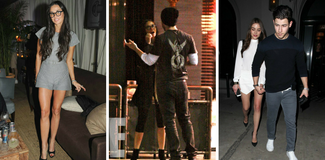 20 Reasons Why Nick Jonas Is Lucky To Date Demi Moore (Even If She's 30 Years Older)

10 Celebs Who Bagged Their Celeb Crush (And 10 Who Got Rejected)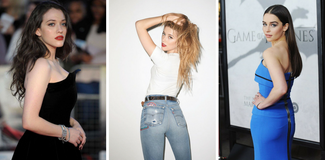 20 Female Celebs In Their 30s Who Are Single And Available

13

Meg Ryan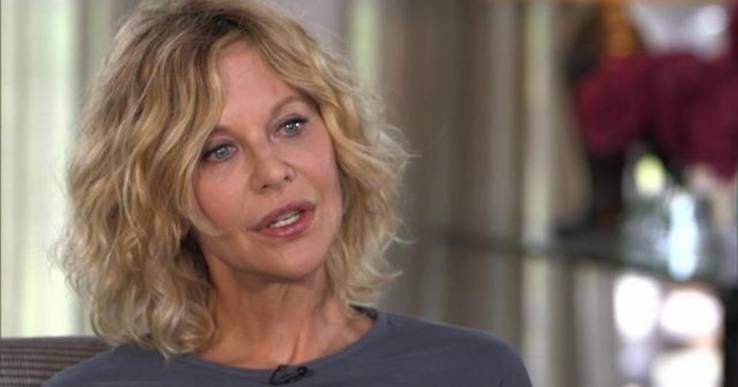 You probably remember Meg Ryan as the actress who played the role of Sally in the by now iconic 1989 romantic comedy film When Harry Met Sally, although she also appeared in other classic films such as Sleepless in Seattle and You've Got Mail.
Today, Ryan is 56 years old and she certainly looks it. Once again, aging has not been too kind to this talented actress but just like so many before her, Ryan has attempted to fool nature by going under the knife.
Of course, the actress doesn't admit it and while we can't be certain that our assumptions are correct, professional doctors are quite certain that Ryan has had work done. Too much work, in their opinion.
Still, while Ryan may not love her changing appearance that has resulted from aging, she has said, according to People, that she loves other aspects of aging, such as evolving into the person that you truly are – "There are more important conversations than how women look and how they are aging. I love my age. I love my life right now. I love what I know about. I love the person I've become, the one I've evolved into. I think that comes with age. We get stuck in these conversations about looks and hair color and our roots. It's interesting and funny for five minutes, but it's not that interesting."
12

Kevin Richardson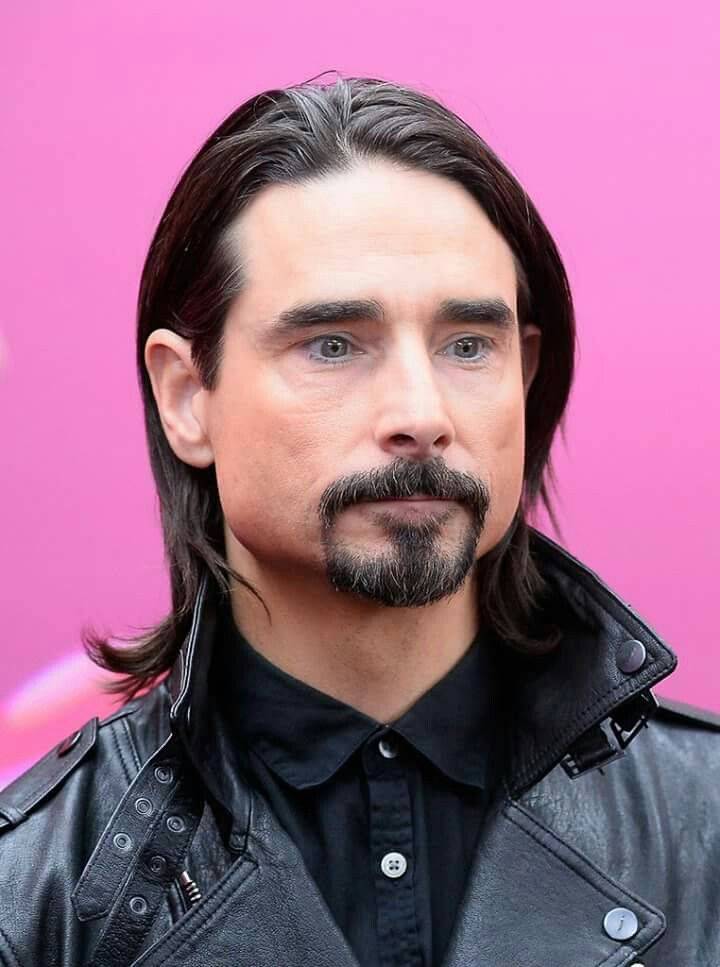 Boyband members age just like the rest of us and Kevin Richardson is no exception, especially considering how he was always the oldest member of the band. But he was also named People's Magazine's S*exist Pop Star in 1999!
Nowadays Richardson is certainly not a heartthrob and you could not name him the most beautiful pop star of the year. Still, his music career is going strong to this day. While Richardson quit The Backstreet Boys in 2006, saying that it was time for him to move onto a new chapter, he has since come back.
In 2006, Richardson posted a heartfelt goodbye on the band's website, which said, according to MTV News –
"After 13 years of what can only be described as a dream come true, I have decided that it is time to leave the Backstreet Boys. It was a very tough decision for me but one that was necessary in order to move on with the next chapter of my life."
In 2012, however, Richardson returned to the group. According to MTV News, this was announced during their show with New Kids on the Block in London – "I think we should let them in on the secret we have. Since we love you guys so much, especially in London, that we are going to come back, we are going to be back in July to record the next Backstreet Boys album this year. There's two parts to that secret. And Kevin is coming back!"
So, all is back to normal, although in an interview with Elle Richardson jokingly said – "as I get older I wouldn't mind standing around and singing near a stool."
11

Sarah Michelle Geller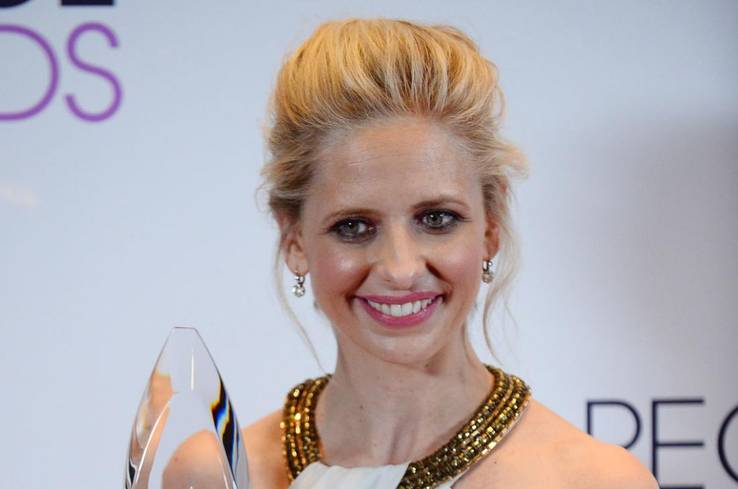 The actress Sarah Michelle Geller rose to fame when she was in her 20's by playing the role of Buffy Summers in the hit TV series Buffy the Vampire Slayer. She cemented this fame by starring in films such as I Know What You Did Last Summer and Scream 2.
Nowadays, Geller is in her forties and has aged significantly but she refuses to obsess over her body and hopes that people will judge her based on her talent as opposed to her looks. According to Self, Geller has said –
"As an actor, I'm incredibly scrutinized. If you wear one bulky sweater, you're pregnant or you're fat. When you're 5 foot 4 like me, any weight gain can look like a lot. People dissect you for 2 pounds. That can be incredibly difficult, but I don't take it as personally anymore."
She continued with, "We all have good days and bad days, and since you can't please everybody, try to please yourself first. I care only that I'm healthy. Besides, I'm not an actor who is known for her body necessarily. I hope I have a few other things going for me!"
Still, the actress knows that she has aged and that the process has not exactly been in her favor. When asked about a possible Buffy the Vampire Slayer reunion, Geller confessed that she is much too old for that now, according to Daily Mail – "I'm kind of old. I am. I feel like it would be Buffy with a walker, it would be like a wooden walker and I would like stake vampires with my walker. I'm telling you, this is late. This is exciting for me. This is like woohoo. I feel like they would place me with someone much younger like one of those Pretty Little Liars or something."
10

Jeremy London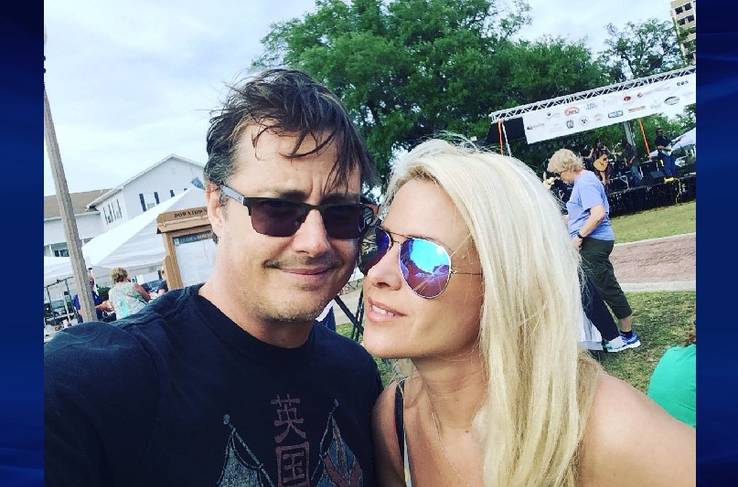 Jeremy London was once a teenage heartthrob. Now it seems like the 90's actor has hit rock bottom, both in terms of his appearance and mental health. Like many Hollywood actors before him, London could not resist the temptation of partying and everything that comes with it. He said, according to People magazine –
"I was treated like royalty and it was hard for my brain to accept. I started partying and smoking, and it led to one thing or another."
Of course, excessive partying and drug abuse made everything worse and soon enough London's good looks began to fade.
Then, London went on to star in 7th Heaven where he met his co-star, and eventually, wife Melissa Cunningham. London's problems got worse and he was written off the show. The couple separated and in 2010, London claimed that he was going to change.
However, London's determination to change did not last as is illustrated by his latest escapades. In 2014 London married the actress Juliet Reeves and earlier this year he was arrested for domestic violence. Apparently, both London and Reeves decided to resolve the matter privately and one can only wonder whether substances are once again to blame for London's misdemeanor. One thing is certain – if London keeps up all of this, he soon won't be recognizable.
9

Jason London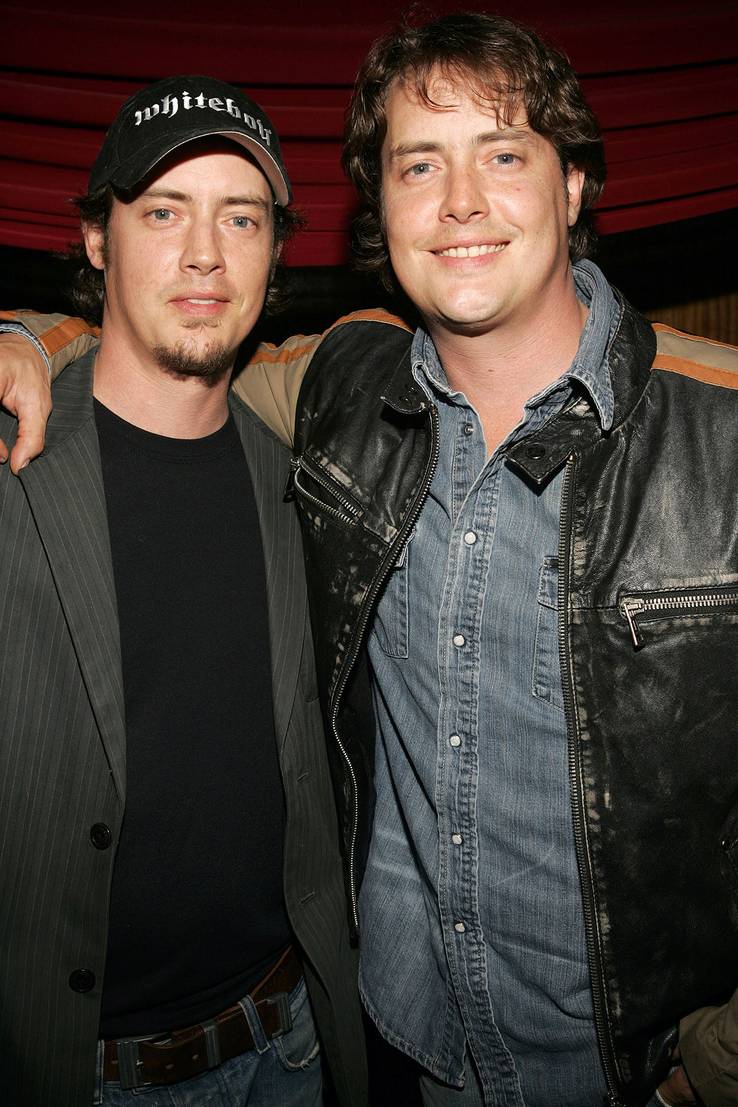 It is said that our biological age depends a good deal on our genetic code. Take Jason London, who is probably best known for playing the role of Randall Floyd in the 1993 film Dazed and Confused, as an example. He is Jeremy London's brother – discussed above – and he too has aged terribly, even though he managed to refrain from becoming excessively abusive and addicted to drugs.
So what happened to London? No one knows, although his rapid aging could have something to do with his love for partying and general love of mayhem.
After all, who can forget that time when, in 2013, he ended up sneezing on a bouncer and instead of apologizing, pushed him which ultimately resulted in his arrest? Apparently, when London was being transported to the police station he kept uttering slurs and eventually ended up relieving himself in his pants. According to the police officers, London also kept saying how famous and rich he was.
Still, London did far better than his brother in terms of his career and indeed he continues to star in various films. Unfortunately, the same can't be said about his appearance!
8

Lark Voorhies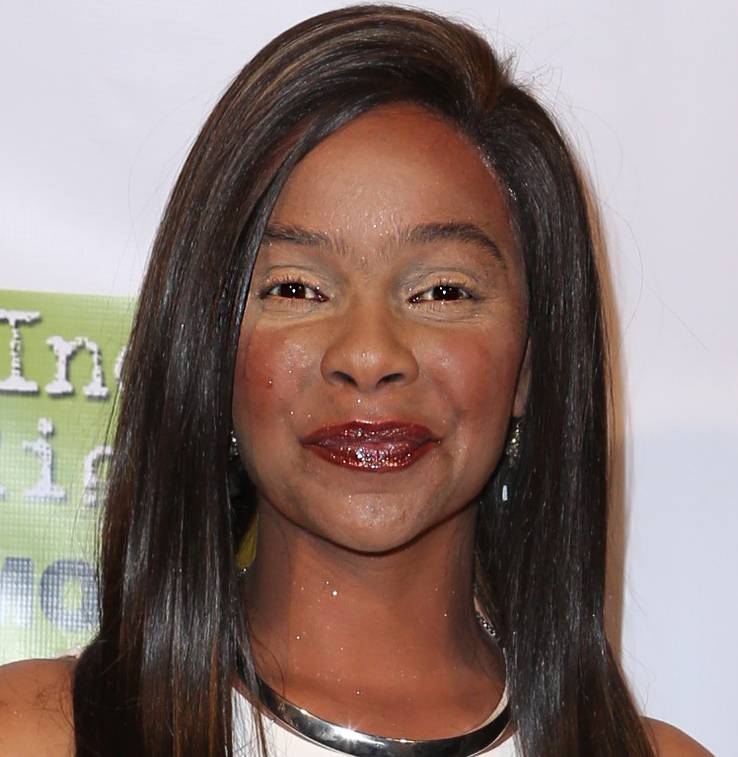 Remember the actress Lark Voorhies from the TV series Saved by the Bell? Chances are, you had a crush on her or, at the very least, idolized her. Unfortunately, all idols eventually grow up and Voorhies is no exception. As you can probably tell from the image above, the once famous 90's actress did not age that well. In fact, she looks nothing like her former self.
According to Washington Post, in 2012, People magazine described the 90's actress like this –
"Voorhies once-sparkling brown eyes are disturbingly vacant, and sometimes well with tears. During a PEOPLE photo shoot, she keeps up a near-constant dialogue – by turns mournful, frenetic and angry – with unseen figures, and struggles to focus for even brief moments."
They continued with, "It's a face she has never revealed to the public, although her erratic behavior in recent years – coupled with a retreat from the spotlight – has sparked rumors that she is struggling with substance use."
That same year, Voorhies's mother Tricia admitted that her daughter is suffering from a bipolar disorder, and even though the Saved by the Bell actress denied this, it would explain her strange behavior (the mumbling to herself and the staring into the distance) and her drastic change in appearance. However, in 2015 Voorhies admitted that she was suffering from a disease.
7

Matthew Perry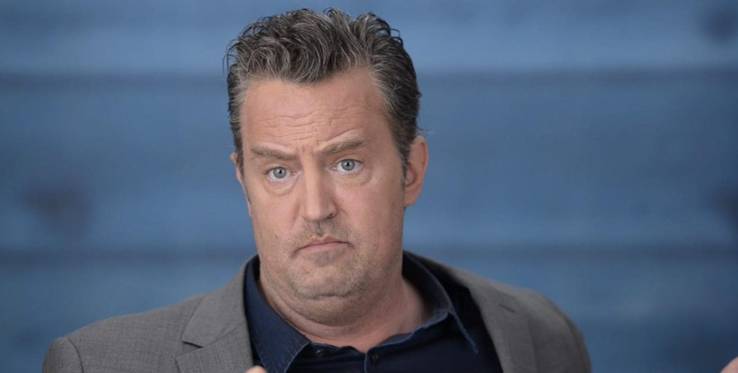 Matthew Perry may be the youngest out of all the members of Friends cast, but he has certainly aged the worst. Indeed, the once handsome actor – who back in the day was, according to many fans, even more attractive than the heartbreaker Joey Tribbiani, played by Matt LeBlanc – is looking worse and worse with each passing year.
Of course, Perry's declining looks come as no surprise when one looks at his history. While Perry was still starring on Friends, he suffered greatly with various issues. And being famous did not help. According to Meaww, Perry said –
"I was on Friends from age 24 to 34. I was in the white-hot flame of fame. The six of us were just everywhere all the time. From an outsider's perspective, it would seem like I had it all. It was actually a very lonely time for me because I was suffering from [partying]."
After Perry got over his addictions, he said, according to Meaww, that it "was the scariest thing that's ever happened" to him. And although he did not resolve his issues totally – he went to rehab a few times afterwards – he became an advocate for those struggling with addictions and was awarded a number of awards for his efforts.
However, Perry's looks did not improve and in 2017 it came to light that he had allegedly asked a star named Maddy O'Reilly to help him get something to take the edge off.
6

Mickey Rourke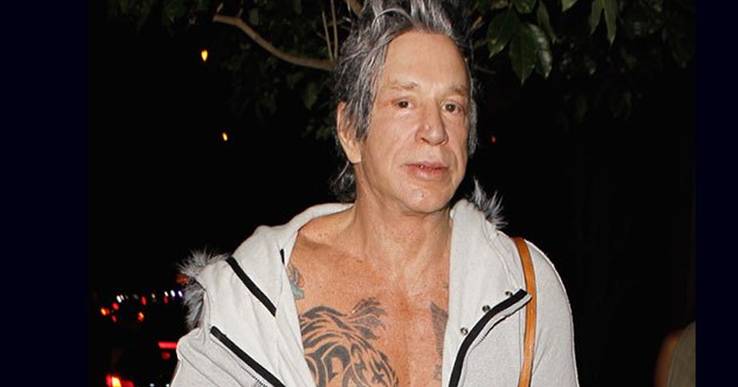 Back in the day, Mickey Rourke was a beautiful man. He was known for his talent, his good looks, and his bad boy behavior. Unfortunately, he has not aged that well and he knows it. Unlike many other celebrities, Rourke is not afraid to admit that he is aging and that it is all downhill from here.
According to Unfiltered View, in an interview with Piers Morgan Rourke admitted that growing older is pretty awful –
"Getting older sucks. You know I hear all about 'oh you can age with dignity.' Really, that means you are aging gracefully or something. No, you're dying man. You look like… everything is dropping, falling. In the beginning, it's harder, faster, stronger. Then it's softer, slower, older. You know it's a process of I'm not getting excited, I'm not accepting it lying down or standing up. There's nothing I can do about it."
Unfortunately, while Rourke says that he knows there is nothing he can do about growing older, he tries his best nonetheless. He is known for dressing in clothes that no longer suit his age and for attempting to outsmart nature by going under. For example, just last year he posted a picture of himself, shaking hands with the doctor, on his Instagram page. According to Too Fab, he captioned the photo as – "Moments after surgery with Dr. Dhir. Now I am "pretty again": (lol)… one more to go. I don't know what day it is don't even realize operation is over."
5

Renee Zellweger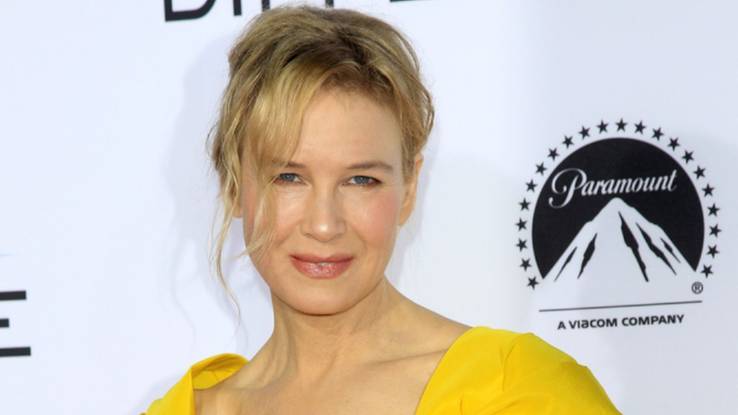 With fame comes a lot of unwanted attention which means that, for the most part, actors are known not only for their movie and TV roles but also for their lifestyle choices. Take Renee Zellweger, for example. She is probably best known for her role as Bridget Jones in the Bridget Jones's Diary series. But in 2014 the media and her fans talked not about the actress's talents but about her face. And specifically, how her face changed so much that the only possible explanation was that Zellweger went under.
Over the years, Zellweger has aged quite a lot and the actress knows this herself. She blames her tired state on the long hours that are a prerequisite when it comes to acting. According to UPI, Zellweger has said –
"The eighteen hour days start showing up. You get to work in the morning and you go, 'Oh my god.' And when you do eighteen-hour days for three months, they really, really show up. But it's fun. I don't want to keep doing the same thing and keep telling the same stories. I think human experience, it gives you character and it makes the characters that you are prepared to play much more interesting."
Of course, the media – and the fans – do not buy the long hours argument and instead insist that the actress must have gone under. Zellweger denies this with ardor, according to UPI, in which she denied any claims to such things.
4

Tom Hanks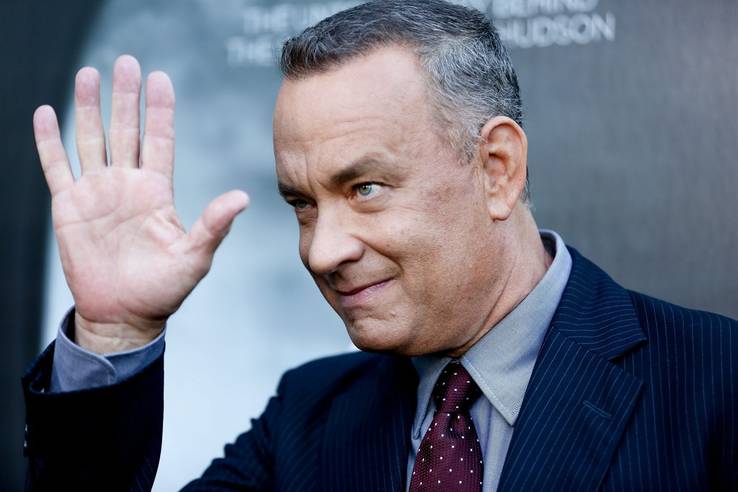 Tom Hanks may not have aged well but that doesn't mean that he himself is unhappy with growing older. In fact, in an interview with The Guardian Hanks admitted that there were quite a few things he did not like about himself when he was growing up and that now that he has aged some of those things – such as his squeaky voice – have disappeared for good.
Specifically, Hanks said – "I actually like getting older. I always felt like I had a big a** and a squeaky voice when I was growing up."
According to that same interview with The Guardian, growing older also made Hanks realize that it is important to take care of yourself and your body. It also made him realize that every decision we make has a consequence – "I will tell you, type 2 diabetes was a thing. I just wasn't eating right, I wasn't putting good stuff into the machine. And my doctor said, congratulations, you idiot, you now have type 2 diabetes. It's not like you automatically change your behaviors, but that was a major signpost that said 'This is optional, man. These are choices. And if you want to, go ahead. But: consequences. Dig it?'"
3

Richard Gere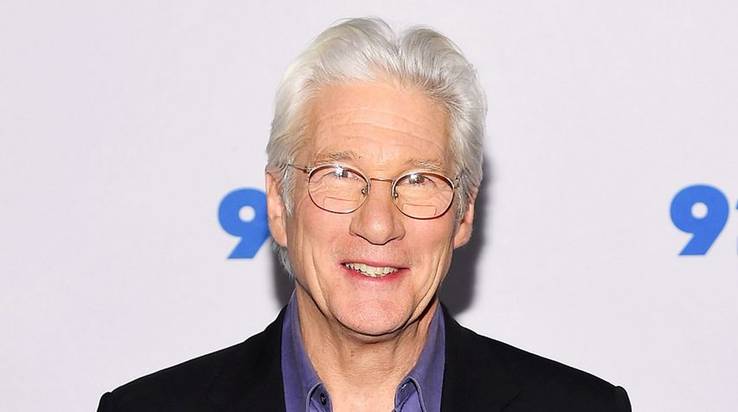 Richard Gere was not exactly young when he made it in Hollywood. Still, he looked great despite his grey hair. He often played the role of the sophisticated, handsome and wealthy man and every girl watching his movies would inevitably fall in love with him. One of his most famous roles is probably that of a wealthy businessman named Edward who falls in love with an intelligent hooker named Vivian in Pretty Woman.
Still, over the years Gere has aged even further and nowadays he doesn't look nearly as handsome as he once did. But the actor is not at all upset about the fact that he is growing older because he has some great role models – namely, his dad – to look up to.
In an interview with The Guardian, Gere said –
"I love getting older. My dad is still alive at 95. His mind is very clear and, physically, he's a little slower but he's still moving. I aspire to that sort of longevity. Clearly, I'm not as physically flexible or strong as I was when I was a kid, but I think I am mentally flexible."
Maybe the reason Gere is so calm about aging is because he never felt pressured to upkeep his image in Hollywood. Indeed, Gere admitted that he never felt like he was exceptional or that he was "rich and famous" because work has always been the most important thing to him. In that same interview with The Guardian, Gere said – "You can't take classes for how to be when you become famous. After American Gigolo my life changed and it was both wonderful and difficult. I was young and suddenly people knew who I was. I just wanted to work. I don't think of myself as "rich and famous". I'm just not interested in it."
2

John Travolta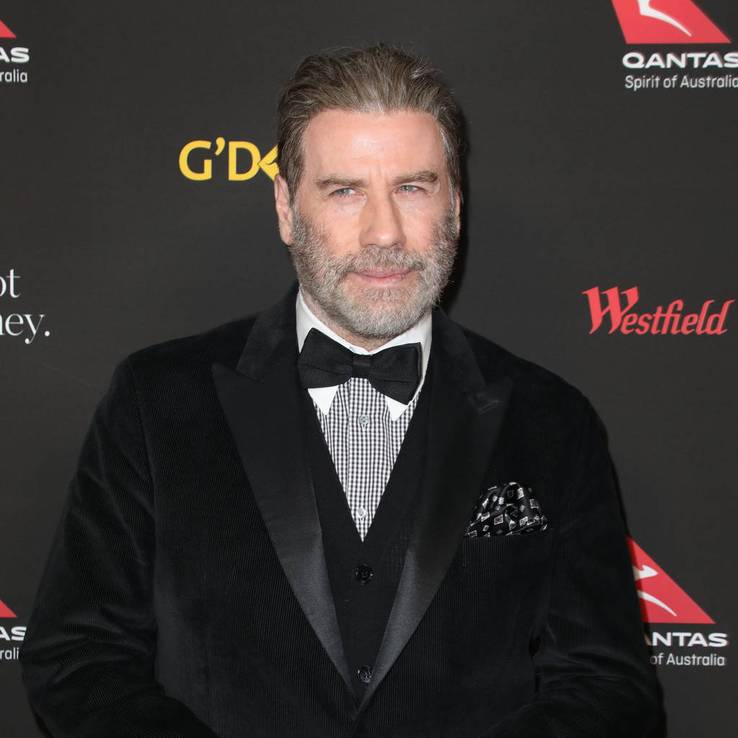 There's no denying that John Travolta was a heartthrob in his youth. Girls had a crush on him and guys wanted to be him. He was a symbol and an idol. He was worshiped by his fans all over the world. And yet all that is now in the past. Nowadays Travolta is no longer the man we were all so accustomed to seeing.
And while the talented actor has not shared his thoughts on aging, many fans – and in some cases, haters – believe that Travolta is one of the many actors who have succumbed to getting some extra help in order to maintain their youthful appearance. Travolta denies these allegations but last year Dr. Andrew Miller shared his opinions on whether Travolta has had anything done or not.
According to Closer Weekly, Miller said – "It doesn't look like he has had much. You can see that his eyelids are heavier, which goes against eyelid surgery and you can see some banding in his neck. If anything, he may have had some help to maintain a little more youthful appearance and keep some of the wrinkles and facial folds away. The face is a little thinner, which is what happens with age, and his eyebrows are darker – possible dyed as needed for a role."
1

Brendan Fraser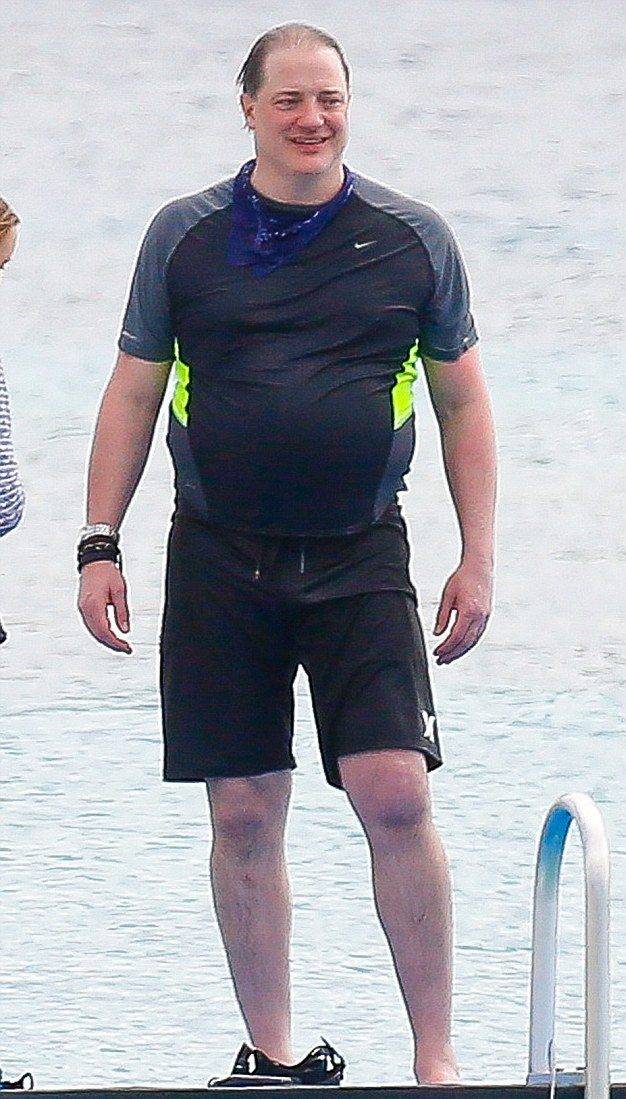 The actor Brendan Fraser is probably best known for his role in The Mummy. Back then, he was a handsome man and thus it came as no surprise when many female viewers developed a crush on him. However, aging has not been kind to Fraser – nowadays he looks pretty much unrecognizable.
Maybe that's why the makers of the 2017 remake of The Mummy opted to go with Tom Cruise as the leading man as opposed to Fraser. Still, while the actor's looks have changed drastically, fans still have a soft spot for him. So much so that when the remake of the original film came out, many boycotted the film which ended up getting terrible reviews.
According to The New Daily, one fan named Andrew Schnorr said – "Instead of going to watch the new iteration of #TheMummy, can we all just agree to each send Brendan Fraser a $12 check?"
It wasn't just Fraser that declined with time – his acting career has also taken a turn for the worse thanks to a few bad choices that he made, such as his choice to star in Tomb of the Dragon Emperor.
Fraser's personal life did not pan out great either – in 2007 he divorced his wife Afton Smith which left him in great financial strife. He injured his back in Hurricane Sandy in 2012. And it is obvious that he is tired. According to The New Daily he said – "I've relented a bit in recent years. I have three sons and I needed to ensure their comfort and safety and [that of] their mother also, my lovely and talented former wife. I think I just asked myself, 'Why am I running so far and so fast, all at once?'"
Source: Read Full Article