Hollywood stars go through marriages like they're shopping for Louis Vuitton purses. They eye up a good-looking number, feel it's a "good fit," then ditch it before the year is through. While a tiny minority actually have marriages that last, celeb land is basically one giant merry-go-round of engagements, marriages, divorces, and of course, getting married again. Will and Jada Pinkett-Smith and Victoria and David Beckham are some of the few who've actually held out more than two decades, but you only need to look at Brangelina to see that marriages in a Hollywood are not a once in a lifetime experience.
If you thought Angelina Jolie's marriage to Brad Pitt was her first, you're out by two. If you thought Jennifer Aniston was any better, well, only slightly. Whether they're staying married for 55 hours or 72 days, everyone from Kim K to Britney Spears are part of the multiple marriage club. A fair few even married the same person twice.
Celebs break their backs trying to erase their (sometimes embarrassing) pasts. "Mistake" Vegas weddings don't erase themselves off the internet, though. Divorce settlements are also no joke in Hollywood. With TMZ reporting that a $1 BILLION divorce between Kim and Kanye is in the works, and People reporting that Brad offered Ange a $100 million settlement, the amount of money you can make by splitting up is insane. Then again, so is the cash you can rake in from the wedding pics. Here are 20 celebs who literally can't stop walking down the aisle.
21

ANGELINA JOLIE: THREE FAILED MARRIAGES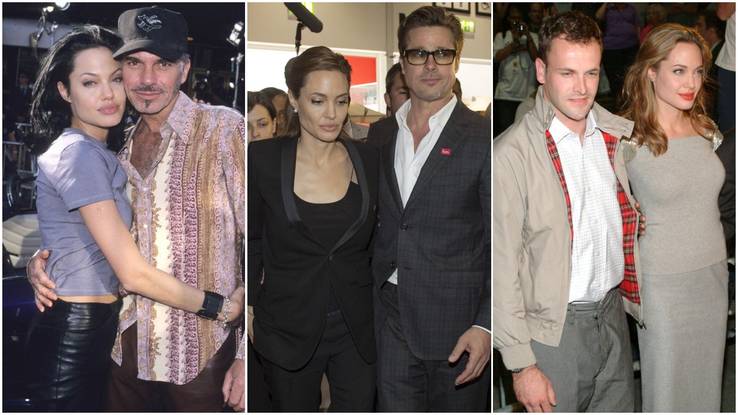 You could say it's all come to a sour end for Angelina Jolie. The world's "most beautiful woman," according to Vanity Fair seemed to have it all. A million dollar smile, captivating features, plus, a glittering Hollywood career. Angelina exploded onto the Hollywood scene with the Lara Croft: Tomb Raider series, but tombs aren't the only thing this actress raids. While Angelina has established herself as a deeply respected humanitarian, her love life has been all over the place. In 2017, Angelina and Brad Pitt announced their split, but this little madam has done it twice before.
The world's most beautiful woman is now 42, but Angelina Jolie has been married three times. Angie only waited a day to marry her second husband according to People, and even her 12-year stint with Brad Pitt collapsed.
In 1996, Angie married Trainspotting actor, Jonny Lee Miller. It was young love, but it didn't last. By 2000, Angie was in full "impulse mode," according to The Daily Mail. She married the actor, Billy Bob Thorton, after a reported one day of knowing him. Their marriage was pretty unconventional. Angie notoriously wore a vial of Billy Bob's blood around her neck, but their marriage fell apart. Finally thinking she'd found true love with Brad Pitt while filming Mr & Smith in 2005, Angelina married Brad in 2014. Six kids and over a decade later, the three-times divorced Angelina is now very solidly single.
20

KIM K: MARRIES GUYS FOR 72 DAYS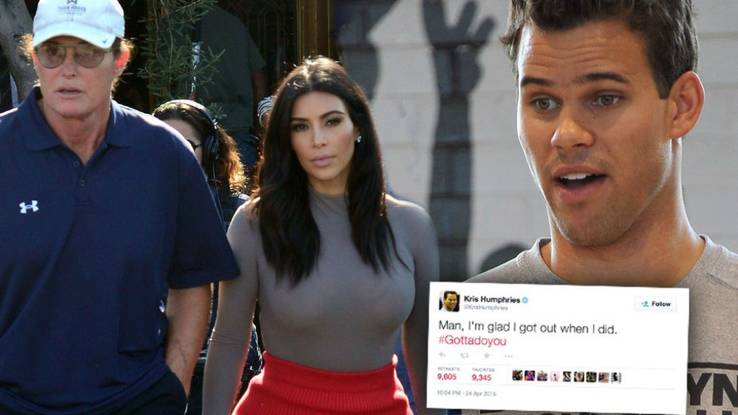 Kim Kardashian has done a pretty good job of shedding her less-than-favorable past. The reality TV queen is conquering Hollywood one selfie at a time, and Forbes has predicted that she will become a billionaire. Kim can net $500,000 per sponsored Instagram post, according to the CEO of the company organizing the family's deal. The Keeping Up With The Kardashians star projects an empowering, feminine-strong image that gives women a lot of solidarity, but her marital status has been a lot shakier. Kim has been married to Kanye West since 2014, and together, they have three kids. But Kim has walked down the aisle a fair few times already.
Kim and Kanye have been going solid since their 2014 marriage, but it's husband number three for Kim. Her 2000 marriage to producer, Damon Thomas, collapsed. Kim's marriage to NBA player, Kris Humphries, lasted just 72 days. Kim married Kanye in a $1.5 million gown in a lavish Italian wedding in 2014, but will it last?
Kim is 37 years old. Most people that age have been married once, maybe twice. When you're 37 and on your third marriage though, are you really thinking it through? TMZ has reported that Kim and Kanye signed a strange "mid-nuptial agreement" just last year and that their divorce settlement would be worth $1 billion. This list is already insane, and we haven't even reached the best ones…
19

PAM: FOUR-DAY DECISIONS, FOUR MARRIAGES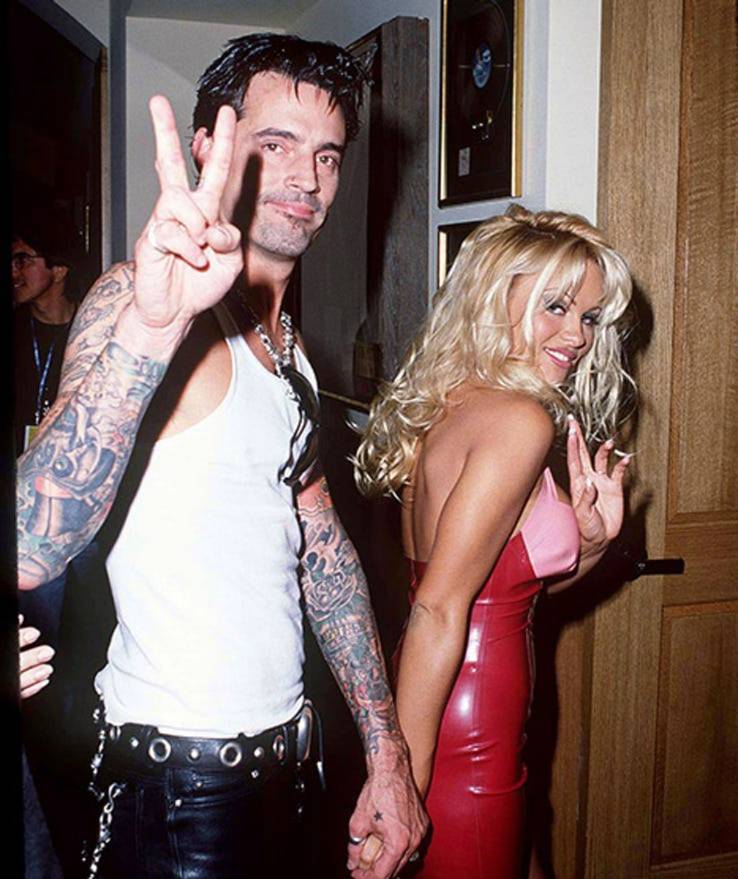 If you thought the original blonde bombshell came as a classic package, think again. Pamela Anderson hit our screens with a splash on the TV show, Baywatch. Beach babe looks and a California surfer girl image made Pamela an instant star, and it wasn't long before the Playboy model was queen bee in the infamous Playboy Mansion. Here's what you didn't know about Pam, though. Not only has Pamela been married four times, she waited a total of four days after knowing her first husband before marrying him. Pam may have kept up her bombshell image, but she hasn't kept up her marriages.
Pamela Anderson has walked down the aisle four times. She met Motley Crue rocker, Tommy Lee in 1995 and married him just four days after. Pamela's own mom only found out from People magazine. Add on another three, and Pam rocks in at a total of four marriages. "My favorite word? Yes!" she's said.
After a 1998 divorce from Tommy Lee, Pamela set her sights on Kid Rock. Their 2006 marriage had the average Hollywood shelf life (one year), but it was back to business for Pam. 2007 was the year Pamela married Rick Salomon, who is best known for circulating a certain tape with the socialite, Paris Hilton. They divorced, but hey! They got married again in 2014, which Pam confirmed on The Ellen Show. Is it so hard for celebs to make up their minds?
18

TOM CRUISE: THE LADIES KEEP SAYING YES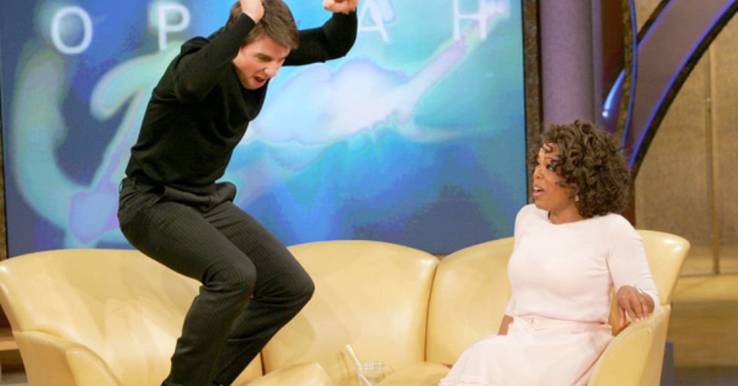 The ladies just form a straight line for Tom Cruise. Or rather, they did. The Mission Impossible actor has seen a bit of a fall in his popularity in recent years, but for some girls, marrying Tom Cruise was literally a dream that came true. "I think every little girl dreams about her wedding," Katie Holmes told Seventeen in 2004. "I used to think I was going to marry Tom Cruise." You'd need to be living under a rock not to know about their marriage, but there were two women before Katie Holmes.
Tom Cruise had his first bride, Mimi Rogers in 1987. Then there was Nicole Kidman. As for Katie Holmes, whom Tom divorced in 2012, she said, "I used to think I was going to marry Tom Cruise. So let it be written, so let it be done." The Telegraph even reported that an anonymous woman "auditioned to be Tom Cruise's wife."
Tom has been pretty vocal about his affections. Jumping up and down on Oprah's couch to profess his love for Katie was a moment that's gone down in meme history, but the reported Scientology centric marriage wasn't a happy one. TomKat has a daughter, Suri. Little Suri may walk around in a $2 million designer wardrobe according to People, but she's being raised by single parents.
17

BRITNEY: WILL MARRY YOU FOR 55 HOURS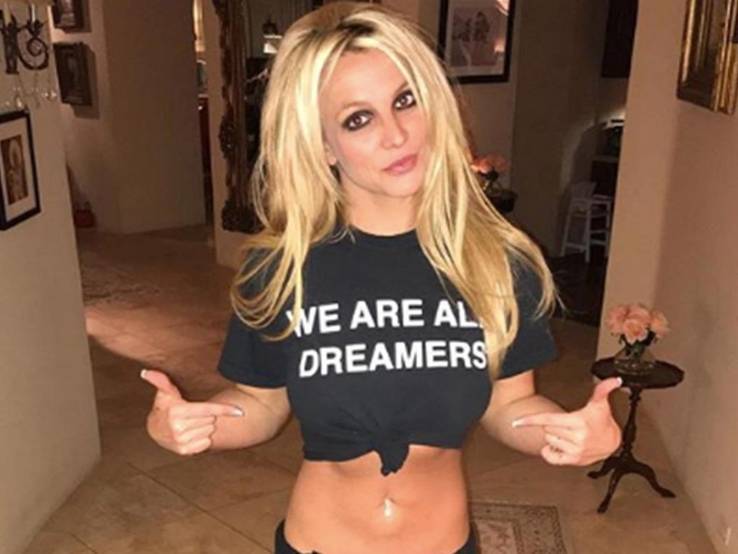 Britney Spears never pretended to be the classiest lady. Proving that you can come straight out the trailer park and still find fame, Britney is one of the greatest pop icons we've ever had. Hit Me Baby One More Time and a string of other hits have made this singer a household name. How she runs her own household though, is a different affair. Like a good Southern girl, Britney married her childhood sweetheart, Jason Alexander, in a 2004 Las Vegas wedding. Britney is as famous for her first, 55-hour marriage as she is for her divorce from second husband, Kevin Federline.
Britney married her childhood sweetheart in the shortest marriage in Hollywood history. Britney and Jason Alexander lasted just 55 hours. K-Fed got more time married to Britney, but that didn't come without its own difficulties.
Britney admitted to Rolling Stone that her Las Vegas wedding to Jason Alexander was an intoxicated mistake. In a 2008 documentary, Britney further revealed that she'd "married Kevin Federline for the wrong reasons." It was during her tumultuous marriage to K-Fed that we saw Britney really lose control. She shaved her head, was papped at the wheel with her toddler on her lap, and in a bitter custody battle, we saw Britney lose rights for the kids to K-Fed. At 37, Britney is now a single mom, but we still love her.
16

J-LO: MARRIAGES COME IN TRIOS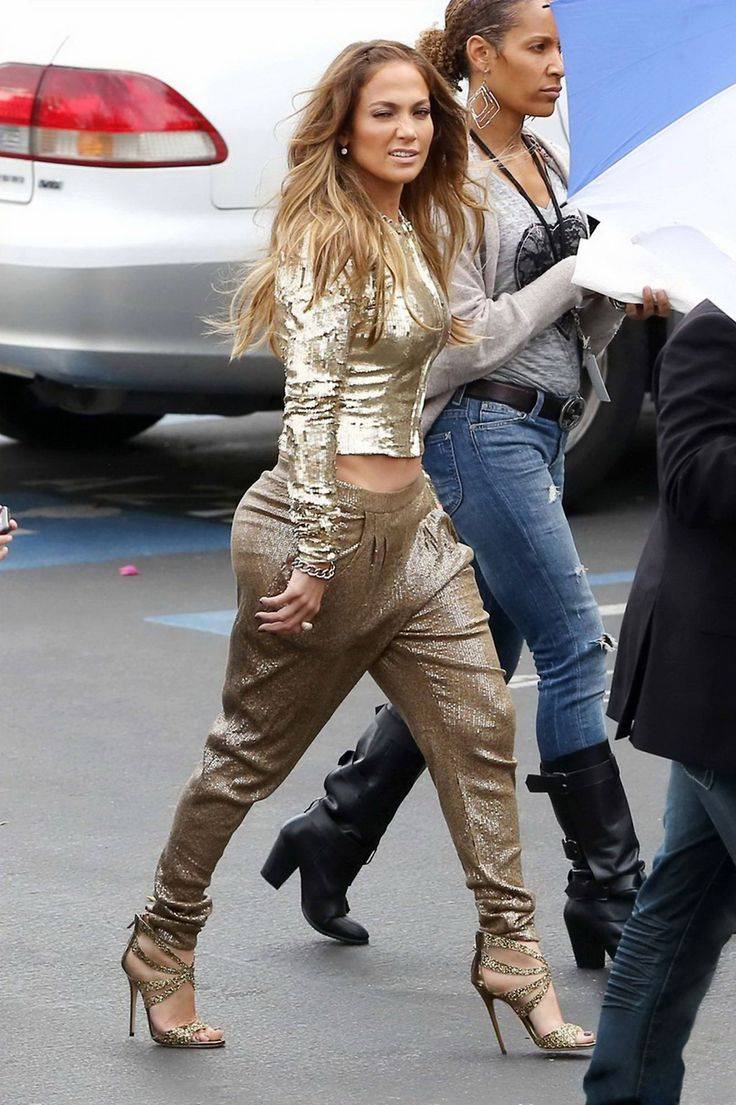 The most powerful Latina lady in music has a lot to be proud of. Jennifer Lopez has broken down barriers (and broken a lot of records) with her career. Now aged 48 and still going strong, the mom-of-two was a judge on American Idol and is a symbol of feminine empowerment. That said, J-Lo hasn't always made the best decisions. First, there was her marriage to Cuban actor, Ojani Noa, in 1997. Like all Hollywood stars, it had the standard one year stamp. Then there was her backup dancer, Cris Judd. Again, one year. Jen lasted 10 years with Marc Anthony, but Jenny From The Block is back in the dating game.
Despite her relationship with A-Rod, Jennifer Lopez has a total of three marriages behind her. "I hung in there for seven years," she told Elle, regarding her third marriage to Marc Anthony. "But I knew very quickly that it wasn't the right thing. Musicians are so self-absorbed," she concluded. Er, isn't J-Lo a musician?
J-Lo and Marc Anthony did, however, last long enough to bring twins into the world. Max and Emme are now regularly papped with their mom and her current beau, pro-baseball player, A-Rod. Speaking on The Ellen Show, A-Rod said meeting J-Lo was "the luckiest day of my life." Somehow, "luck" doesn't seem to be the most fitting word on this list…
15

LARRY KING: 8 MARRIAGES (SERIOUSLY)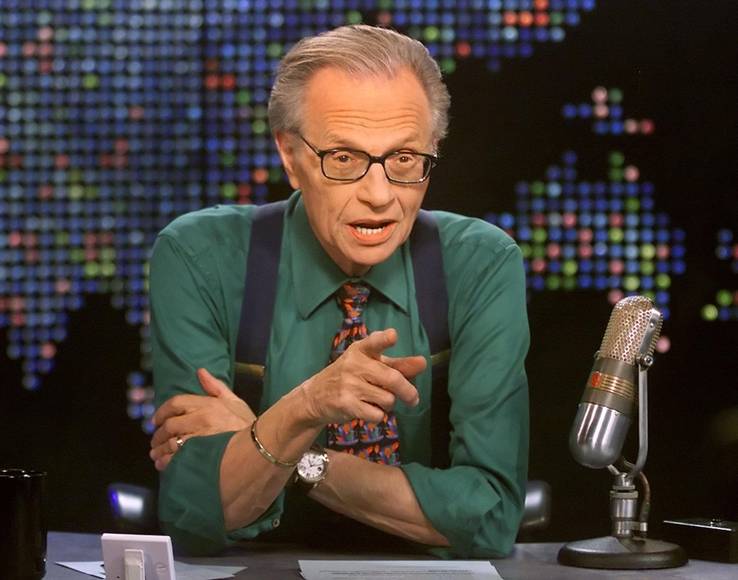 Larry King may not be the youngest (or the coolest) celeb on this list, but with eight marriages under his belt, he's earned his spot here. The legendary TV host started out traditionally, with his high school sweetheart. Larry King and Freda Miller were married for one year in 1952, but five decades later, Larry is still talking all things "marriage." His string of brides are almost too long to list, so, in a nutshell: One year with Freda, less than a year with Annette Kaye, two years with Playboy bunny, Alene Akins, plus three more.
Larry King tops the most-married list with a total of eight marriages. "Larry is completely embarrassed and anguished by all of this," a source told People. The 84-year-old TV host has five children from his eight marriages.
Wait, we were halfway through up there. Just one year after divorcing his third wife, Alene, Larry was back walking down the aisle in 1964 with Mickey Sutphin. Pause. Hit. Rewind. In 1968, Larry had a change of heart and re-married Alene, although, they divorced in 1971. Add on production assistant, Sharon Lepore, and businesswoman, Julie Alexander, in 1989, you now have the full Larry King list (in all its failed glory). Larry may be rich, but he's one weird guy.
Featured Today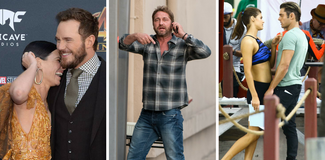 10 Male Celebs Who Can Get Any Woman They Want (And 10 Who Can't Get A Date)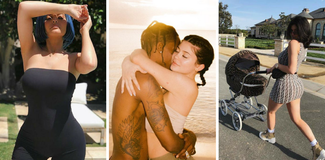 20 Photos Showing That Kylie Jenner Has Done A Total 180 Since Becoming A Mom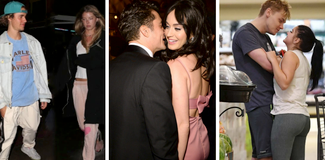 15 Attractive Celebs Who Are Out Of Their BF's League

14

EVA LONGORIA: DESPERATE HOUSEWIFE?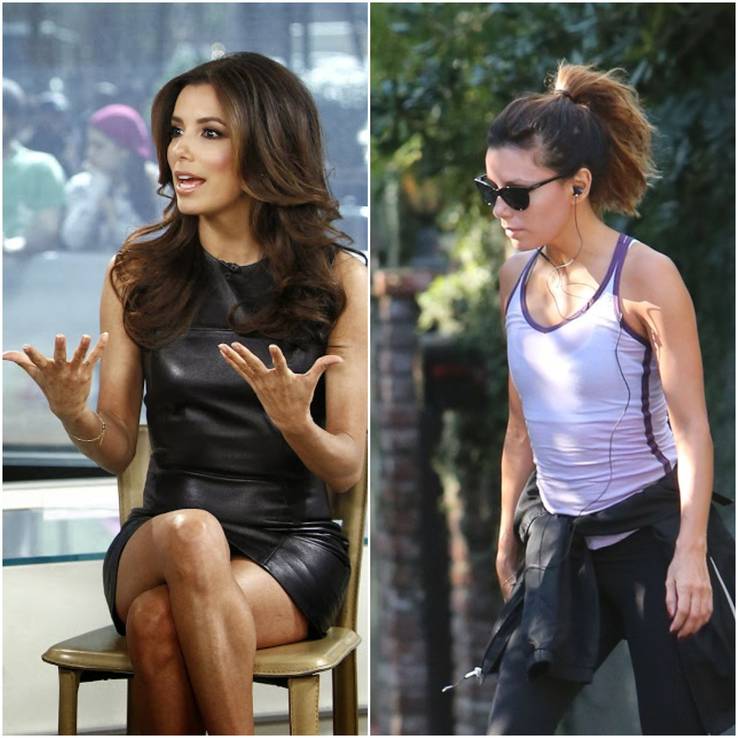 Back when Eva Longoria was starring on Desperate Housewives, we expected a bit of marital turmoil. It's a bit of a real-life story for this actress though, who has been married three times. Eva may have star-studded weddings under stunningly lit Mexican altars, but altars are something Eva knows well. Her first marriage to Tyler Christopher in 2002 ended in 2004, giving Eva three years to say "yes" to her next husband. After a failed marriage to NBA player, Tyler Parker, Eva got married for the third time in 2016.
"I never thought I would get married again," Eva told People in 2017. "I'm not a fan of marriage, I like being married to HIM," she added. Eva finally seems to have settled with her third husband, Jose Antonio Baston.
The press were quick to question Eva about approaching 40 when she was engaged to Jose. "I have thought: is time running out? I should be thinking about children, but I feel like my life is full," Eva told People. It was good to see Eva finally find time for her family though, and in December 2017, Eva's rep confirmed that the actress was expecting. Please, Eva, don't mess this one up?
13

KATE WINSLET: ONE OSCAR, THREE MARRIAGES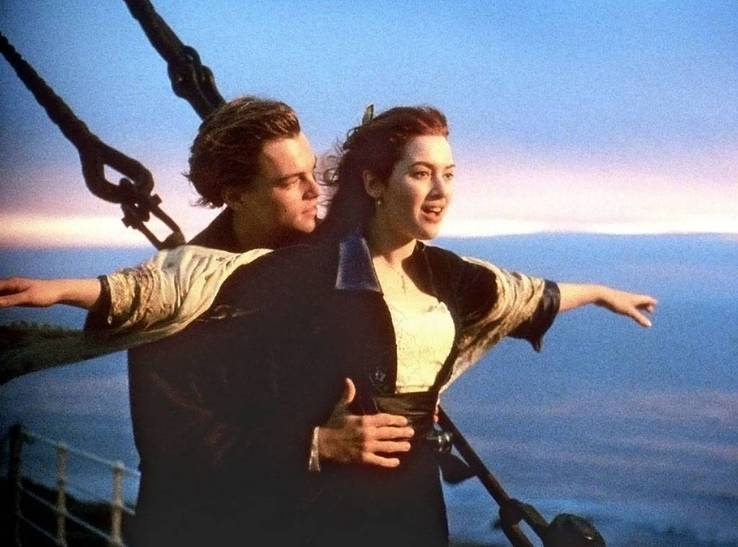 Maybe it was all that time on the set of a sinking ship in the Atlantic. Kate Winslet was nominated for an Academy Award in 1998 movie, Titanic, but this actress brings everyone down with her. The rosy-cheeked starlet keeps a fairly low-profile when it comes to her marriages, but we've done our research. Kate has been married a total of three times, although, it doesn't seem to have damaged her career. Kate's first marriage was to Jim Threapleton in 1998. In 2003, Kate said "I do" to the famous director, Sam Mendes. Fast-forward to a 2011 vacation where Kate met Ned Rocknroll, and you've got her third husband.
"No one really knows what has happened in my life," Kate told the Wall Street Journal. "No one really knows why my first marriage didn't last; no one knows why my second didn't. And I'm proud of those silences." Um, okay.
Kate definitely likes to keep her private life private, although that doesn't stop her from marrying into the A-list. Her second husband, Sam Mendes, directed cult movies like American Beauty and James Bond: Skyfall. Kate is currently married to the billionaire, Richard Branson's nephew, although, she chose a rather humble (and odd) name for their kid. Kate's child is called Bear. Maybe he can be friends with Apple Martin and North West?
12

JENNIFER ANISTON: NEVER FOUND TRUE LOVE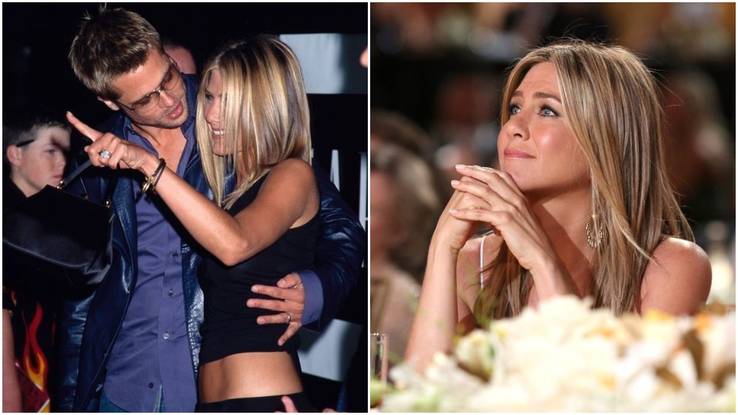 America's sweetheart may be one of the most sought-after women in Hollywood, but Jennifer Aniston has had a whole lot of heartbreak. The world hasn't forgotten Jen's humiliating ordeal with Brad Pitt and Angelina— it's even formed a #TeamJen (and #TeamAnge). In 2000, Brad and Jen got hitched in a $1 million zen garden wedding, according to People. Fast-forward to the filming of Mr. & Mrs. Smith, and Angelina was suddenly very much "in the way."
"I don't find it painful," Jen told CBS about her 2005 divorce from Brad Pitt. Jennifer wanted kids with Brad, according to Vanity Fair: "I've never in my life said I didn't want to have children. I did, and I do, and I will." A childless marriage with Brad led to her second failed marriage with Justin Theroux. America's sweetheart is still single.
Following her 2005 divorce from Brad, Jen went on to date a string of high-profile celebs. John Mayer and Vince Vaughn both had Jen as their girl (while Orlando Bloom and Owen Wilson "tried.") In 2007, Jen met Justin Theroux on the set of a movie. It was lightning bolt love, and following a $500,000 engagement ring, the two were married at their Bel Air home. Jen really breaks out hearts. The marriage didn't last, and at a very amazing-looking 49, Jen is back on the solo highway.
11

EMINEM: MARRIED KIM TWICE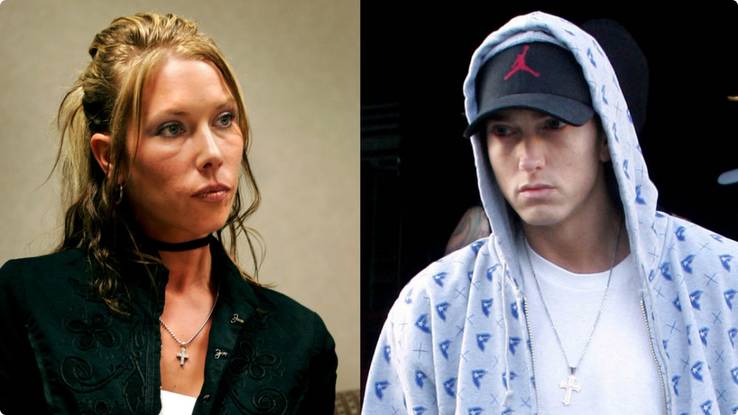 Eminem is the walking example of rags to riches. The rap superstar started out dirt poor in a trailer park, and he went on to be the best-selling artist of the 2000's. The Real Slim Shady has never put his name to a brand, but he's made millions from rap battles, albums, tours, plus collaborations with Rihanna and Beyonce. The movie, 8 Mile, told the harrowing story of his rough upbringing, but it's his lyrics that tell us about his love life. Eminem first married Kimberley Scott in 1989. They had a daughter, Hailie, together. You only need to listen to Eminem's music to know how much he adores his daughter. His love for Kim? That's been a little less steady.
In 2000, Eminem revealed that he'd spotted his wife Kim in an intimate moment with another man in a parking lot. Later that year, Kim tried to take her own life and the two divorced. In 2006, Kim and Eminem got married again. His Revival album track had a song, "Bad Husband," which was dedicated to Kim.
Eminem has been very vocal about his relationship with Kim via his lyrics. Of course, Eminem's razor-sharp wit has also meant his feuds with Christina Aguilera and Kim K have been very public. Eminem and Kim are no longer together, but Hailie is in college and doing great.
10

JUDGE JUDY DID A SIMILAR DEAL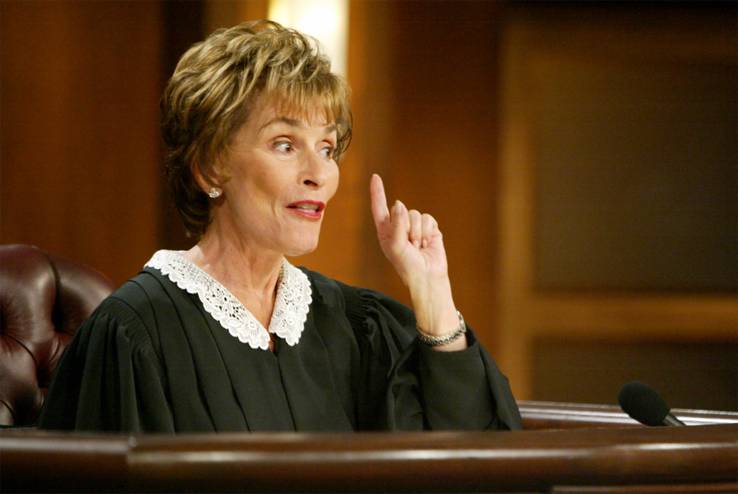 This lady spends most of her time laying down the law in her much-watched courtroom. At 75 years old, the Judge Judy star is known for her epic sense of humor and harsh but fair rulings. Judy Sheindlin is one of the highest-paid television personalities ever. She earned a staggering $47 million from the show in 2013, according to Forbes. Ironically, Judge Judy specializes in family law. But the judge herself has been married three times— twice to the same guy.
Raking in $47 million in just one year from her show, Judge Judy is one of the richest people in TV. Her decisions may be firm in court, but Judge Judy has married the same guy twice. "Frankly, he can't keep up with Judy's whirlwind life," a source told CBS. Yes, you can be 75 and still prove a handful.
The $50 million a year judge married her first husband, Ronald Levy, way back in 1964. In 1977, she married Jerry Sheindlin. Just like Eminem (with a bit less Beyonce), it was a back and forth deal from then on. Jerry was reportedly unfaithful, leading to their divorce, but Judy took him back. We seriously don't recommend following the behavior on this list, but reading about this is just too juicy…
9

SCARLETT JOHANSSON: NOT A FAN OF MONOGAMY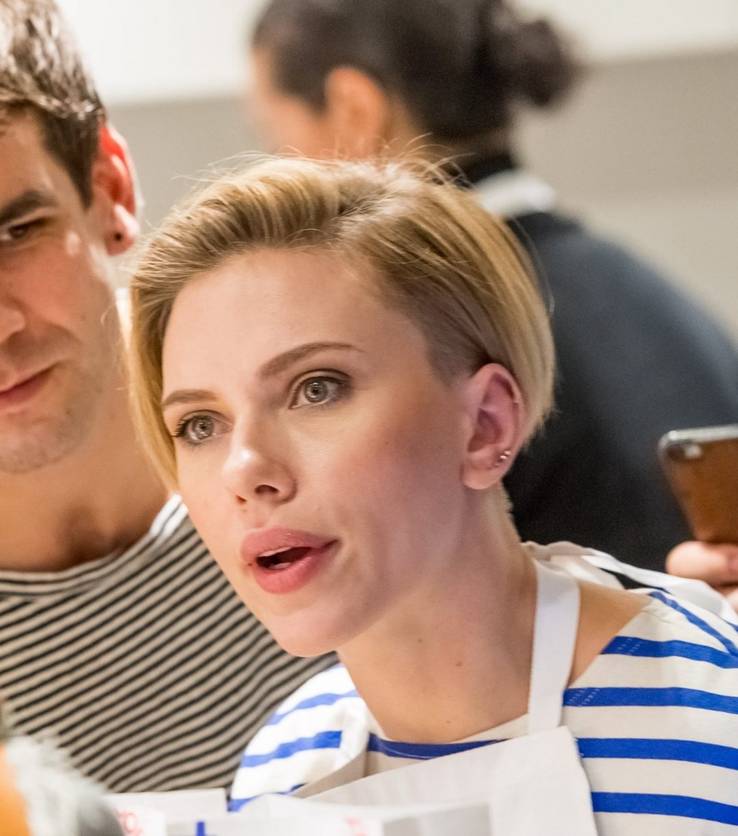 When you're young, beautiful, and talented, Hollywood notices you. Scarlett Johansson may only be 33, but she's earned her place as one of Hollywood's leading actresses from the Iron Man franchise and a ton of other movies. Whether she's platinum blonde or red-headed, the MCU actress turns heads wherever she goes, and her dating life reflects that. Scarlett hasn't always stuck to the A-list, especially with her marriage to the French journalist, Romain Dauriac, but she did marry one famous face, Ryan Reynolds.
Scarlett "doesn't think it's natural to be monogamous," according to Vogue."I think the idea of marriage is very romantic, it's a beautiful idea," she said, but it's "a lot of work." The Oscar-winning actress divorced Ryan Reynolds in 2011 before marrying and divorcing her second husband in 2014.
For many of us, Scarlett is an absolute icon. She's conquered emotional roles, like Vicky Christina Barcelona (co-starring Penelope Cruz), and she'd made it onto the cast of the MCU. Scarlett has definitely rattled on about her opinions on monogamy, where she concluded: " It's something I have a lot of respect for and have participated in, but I think it definitely does against some instinct to look beyond." Warning: if you marry Scarlett, prepare for someone on the side.
8

HALLE BERRY: THREE DIVORCES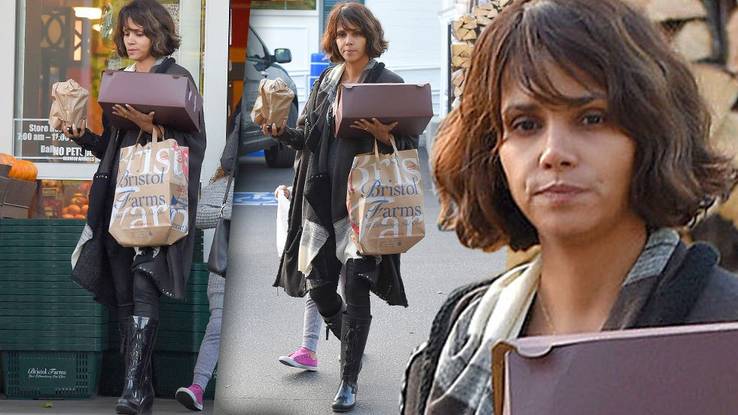 She's been a Bond girl and won an Academy Award. At a very age-defying 51, Halle Berry remains one of Hollywood's most respected actresses. The X-Men star is fighting fit, incredibly beautiful, and of course, incredibly rich. But Halle is on our list for a reason. Three marriages (and three divorces) are what Halle has to answer to, and after the third one, she opened up to The Huffington Post.
"As women, we go into marriage thinking it's going to last forever, and that this is our prince on a shiny horse," Halle said. "That's what fairytales taught me as a kid." Halle has been married and divorced three times. "I've often felt guilty," she admitted.
When you're as beautiful as Halle is, you get to pick good-looking guys. Halle has been married to the basketball player, David Justice, the actor, Olivier Martinez, and the musician, Eric Benet. Ms. Berry may have cherry-picked her husbands, but was she picking from the wrong tree? Halle was on the receiving end of some pretty aggressive tweets from her ex-husband, Olivier, following their 2015 divorce. "Yup…we were all her Knight in Shining Armor until it ends," he tweeted. "Then we all became the worst guys in history." Olivier deleted the tweet, but Halle is probably still feeling it.
7

DREW BARRYMORE: LUCK OF THE DRAW?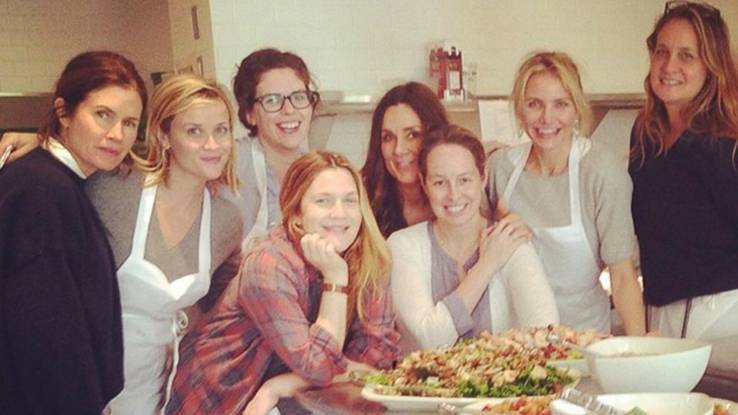 There's a girl-next-door feel to Drew Barrymore. When you star in movies like Eternal Sunshine of the Spotless Mind, you'd think love would be written in the stars. Drew's actual love life is more like something out of her role in the movie, The Wedding Singer. Drew started out young. At just 16, she got engaged to Leland Hayward, although fortunately, she realized she was too young. That said, Drew didn't wait much longer to actually get married, and by 19, she was wife to Los Angeles bar owner, Jeremy Thomas. They lasted just two months. Hollywood's early marriages tend to get forgotten about, but they don't disappear.
Drew Barrymore got engaged at 16 and her first marriage was at 19 years old. With three marriages under her belt, Drew has faced scrutiny after her third marriage to Will Kopelman collapsed in 2016. "I won the in-laws jackpot," Drew told C Magazine. "I never had dinner with them," she said. Is that something to be proud of?
Drew has given a string of interviews on her third divorce, but she has always maintained a super-casual approach. When she appeared on The Howard Stern Show, she said she was "trying to hang in there." It takes more than words, Drew…
6

MARIAH CAREY: BURNS $250,000 WEDDING DRESSES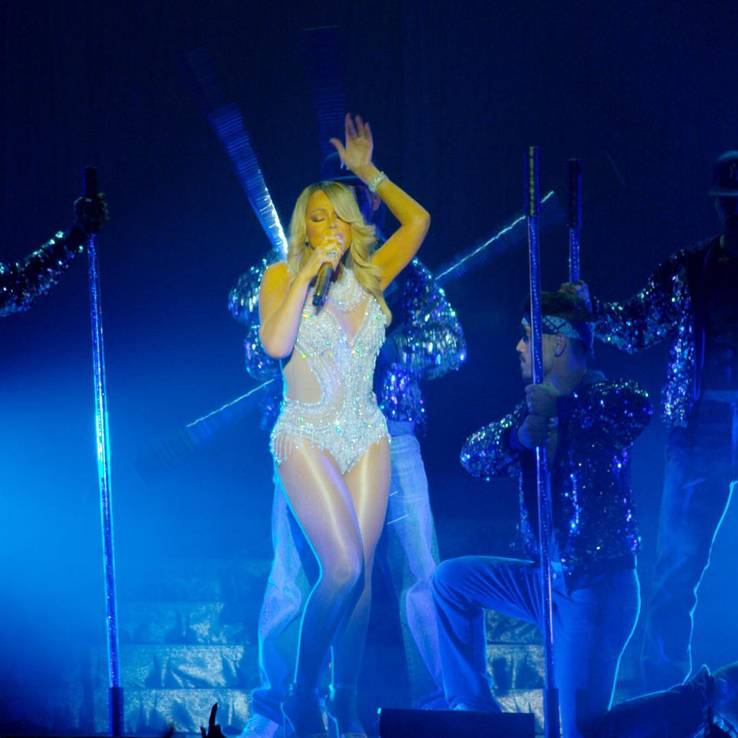 When you're worth $535 million, chances are, you come with a bit of an attitude. Mariah Carey's powerful vocals and whistle register have made her one of the richest women in music, but Mariah is known for her diva demands more than anything else. The reason we're even mentioning them? Extortionate spending was reportedly the reason her billionaire fiancé, James Packer dumped her. Mariah has walked down the aisle twice, but it was failing to walk down the aisle with James Packer that really got everyone's attention.
After billionaire fiancé, James Packer reportedly dumped Mariah for her "extortionate spending," Mariah took her $250,000 custom-made Valentino wedding dress and burned it in a fire pit. $19,000 on hair and makeup for a single appearance, a $125 million mansion, and hotel rooms just for her Louis Vuitton luggage were too much for James.
The Daily Mail also reported that Mariah spends $100,000 a month on having exotic flowers flown out to wherever in the world she is. Although Mariah started out working in a diner, she quickly climbed the ranks. Mariah married music executive, Tommy Mottola, in 1993, followed by Nick Cannon in 2008. The two may have twins, Moroccan and Monroe, but they're being raised by a single and very opinionated mother.
5

CHRISTIE BRINKLEY: FOUR-LEAF CLOVER?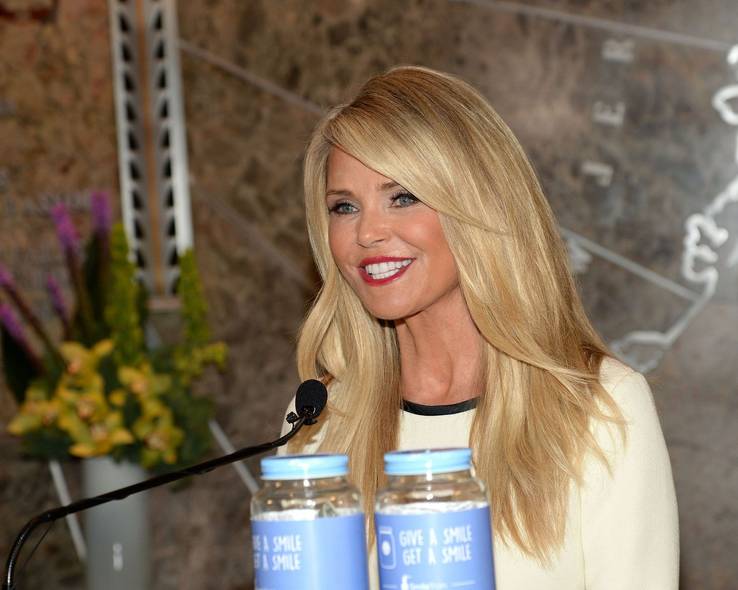 Supermodels get a pretty sweet deal. Being blessed from above means they can easily land high-paying deals. Kendall Jenner earned $18 million in 2017, according to Forbes, and others like Gisele Bundchen and Gigi Hadid aren't far behind. Christie Brinkley may be older than the modeling world's A-listers, but she's a household name. The Sports Illustrated model spent 25 years as the face of cosmetics brand, Cover Girl, but she's had more trouble covering up her relationships. Christie has a whopping five marriages to her name, plus a nice net worth of $250 million.
With a net worth of $250 million, Christie Brinkley has raked in a ton of cash. Not surprising then, that guys were waiting in line to marry the supermodel, and five were lucky enough to walk down the aisle with Christie. Despite reported $50 million pre-nups according to The Daily Mail, Christie's marriages have been plagued by scandal.
Christie's most famous marriage was to the musician, Billy Joel. Despite appearing in his music videos several times, they divorced. Her last marriage to Peter Cook was a painful affair of betrayal, leaving Christie "completely shattered." Christie was in the middle of giving a speech on global warming at a local high school when a cop tapped her on the shoulder and told her, "That husband of yours won't knock it off." Christie maintains a brave face, but she's had a really hard time.
4

DEMI MOORE: THREE TIME'S A CHARM?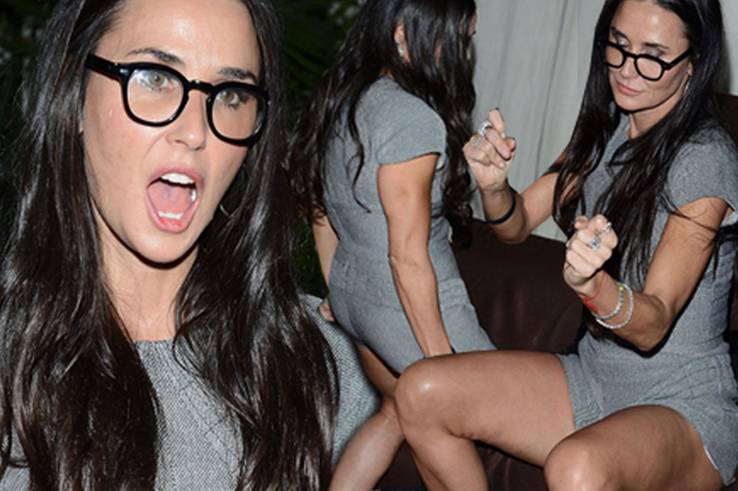 If Demi Moore's first name means "half" in French, we're wondering if this actress' relationship ideas are half-baked. Demi Moore remains one of the greatest actresses in Hollywood, even if she isn't the youngest. Her ex-husband, Ashton Kutcher, is now way more famous than his former wife, but we're looking at Demi, not Ashton right now. Demi has definitely gone high-profile with her marriages, especially since both Ashton Kutcher and Bruce Willis are such A-listers.
"My divorce from Bruce Willis was hardest on Rumer," Demi told Us Magazine. Bruce and Demi had three kids together, including actress, Rumer Willis. Demi really proved that age gaps mean nothing in marriages, though, with her third marriage to Ashton Kutcher. Ashton is 15 years younger than Demi.
Demi and Ashton tied the knot in 2005, before separating in 2011. The Two and a Half Men actor filed for divorce from Demi in 2012. Most of the world agreed that the age gap was just way too much. Ashton has since found a far more age-appropriate love with Hollywood beauty, Mila Kunis, and they're one of the most popular couples in celeb land. Demi Moore has kind of faded into the background. If anything, it's her ex-husbands, Bruce and Ashton, who are stealing the limelight.
3

NICOLAS CAGE: THREE MARRIAGES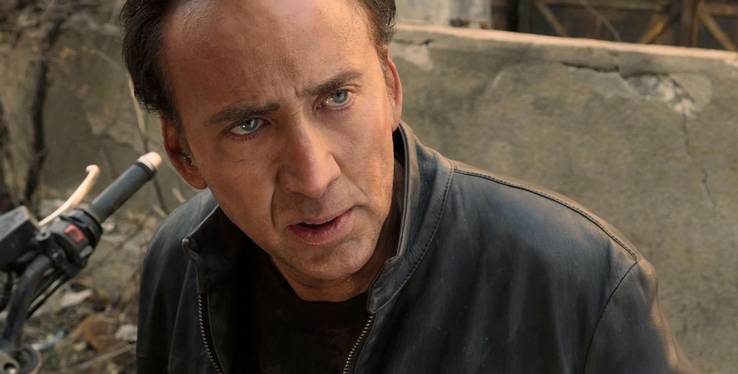 Well, how fitting. The guy who stars in a movie called National Treasure 3 has three marriages to his name. Nicolas Cage is a Hollywood heavyweight, there's no doubt about it. The Gone in 60 Seconds actor won an Academy Award for his epic role inthe movie, Leaving Las Vegas, but the actor has a reputation for being as irresponsible with his spending as he has been with his love life. The Telegraph reported that Nicolas' extravagant shopping sprees included $20 million worth of yachts, an $8 million castle, plus an eccentric array of comics worth $95,000. Presumably, though, Nicolas allowed his three wives to share. Or did he?
Shopping for $8 million castles and multi-million yachts are just some of Nicolas' fave things to do. The other? Getting married, apparently. Nicolas Cage has been married to Patricia Arquette, Elvis' daughter, Lisa Marie Presley, and Alice Kim, a Los Angeles waitress.
Being married to the daughter of rock 'n' roll's king, Elvis is a big deal. In an interview with Contact Music, Lisa Marie opened up about the "temper tantrums" that brought their marriage to its knees. The Daily Mail reported that their marriage was "doomed from the start." Nicolas did show his quirky side though, with his third wife, Alice Kim. The two had a child together and named him Kal-El (after Superman's birth name).
2

SHANNON DOHERTY: GIRLS JUST WANNA HAVE FUN?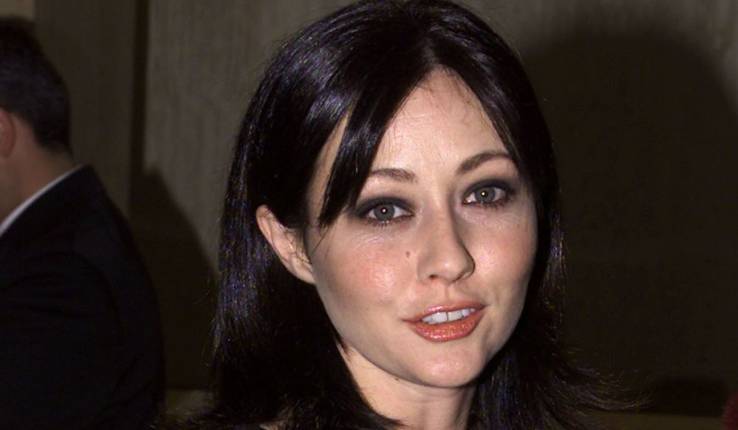 Shannen Doherty isn't exactly on the paparazzi's "most-wanted" list, but the actress has had a solid career. The Charmed actress was a big face on TV in the late '90s, although, we're looking at her aptly named Girls Just Want To Have Fun movie, here. Shannen has grown up a lot in recent years, but her early days didn't exactly have "golden girl reputation" as their slogan. Shannen has been married three times, and that includes a one-year stint with Rick Salomon (known for circulating a certain tape with Paris Hilton and being married to Pamela Anderson).
Shannen divorced her husband, Ashley Hamilton, after just five months of marriage, but her marriage to notorious playboy, Rick Salomon, brought her the most stress. Rick is still known for circulating a tape with Paris Hilton, plus, he was married to Pamela Anderson.
"I did have fun," Shannen told Huffington Post. "There was a lot of joy in planning a wedding. Obviously planning it in seven weeks was incredibly stressful. There was confusion about invitations and budget issues." When you're on your third marriage and wondering if budgeting is your biggest issue though, are you really on planet earth? Shannen has been officially divorced since 2011. "I have a rep," she said. "Did I earn it? Yeah, I did." At least she admitted to it.
1

CHARLIE SHEEN: ANGER MANAGEMENT INDEED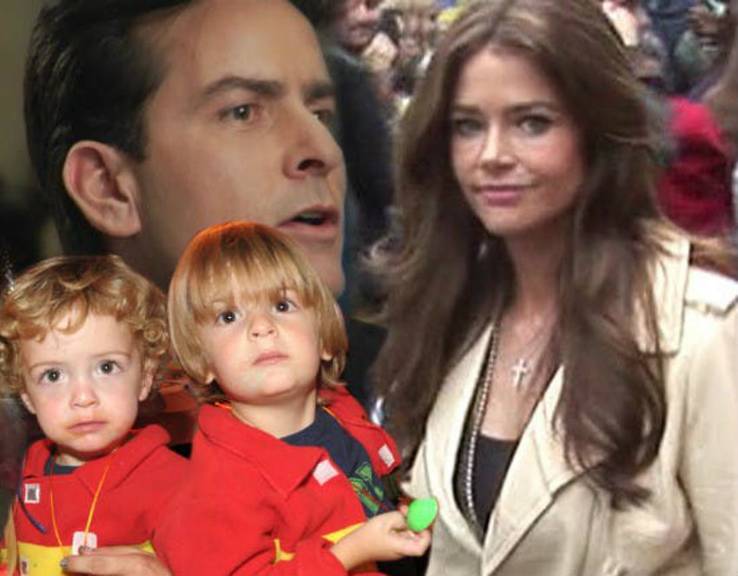 Sitcom stars have their way of going seriously downhill. Charlie Sheen was earning $1.25 million per episode on Two and a Half Men in 2010, according to CNN. His net worth of $125 million speaks for itself, but this man's life has been plagued by scandal. According to USA Today, Charlie has racked up $50,000 bar tabs, gotten himself into domestic hot water, plus,, he checked into rehab in 2010. Of course, Charlie Sheen is also on this list because of his multiple marriages.
52 year-old Charlie Sheen has five kids from his three marriages. The Two and a Half Men star may have been earning $1.25 million per episode, but he's landed himself in anger management. The star has been kicked off his former sitcom on account of his personal troubles. With Charlie, there are many.
Charlie's first marriage to Donna Peele lasted the standard "Hollywood One Year." His most famous marriage was to the actress, Denise Richards, in 2002, although they only lasted four years. Between 2008 and 2011, Charlie was married to Brooke Mueller. Charlie's popularity has gone from hero to zero though, and he has a lot to answer to.
You've got married friends. You might even have friends going through a divorce. Hit share to let them know what they're in for, if they start riding the marriage merry go-round. Definitely, leave us a comment on who surprised you the most (and who you think has "predictable" written all over them.) If you're married, hold tight, but let your friends know this story anyway.
Source: Read Full Article