It's often said that there's a dearth of great roles for women in Hollywood, but Chloë Sevigny is clearly out to change that with her latest project. The first trailer for Lizzie, the latest Lizzie Borden adaptation, dropped on Friday, to offer a new perspective on the legendary New England murders — and to bring two great female leads together.
Kristen Stewart stars opposite Sevigny — who plays the titular Lizzie Borden, the Massachusetts woman who was tried and acquitted of the brutal axe murders of her parents in 1892 — as Bridget, an Irish maid who lived and worked in the Borden household. The two powerhouse indie actresses will take a deep dive into what may have pushed Lizzie into attacking her family, taking on the decades-long rumors that the Borden patriarch was physically and sexually abusive, as well as exploring the theory that Lizzie and Bridget were romantically involved and that Bridget knew that her boss' daughter committed the crimes.
Though the first trailer for Lizzie touches on the murders — including featuring a dramatic shot of Sevigny stabbing a mirror in practice as well as showing a blood-covered Lizzie Borden screaming later in the clip — the main focus of the first teaser seems to be the dynamic between these two great leading ladies.
"If you need my help, you have it," a tearful Stewart promises at one particularly dramatic moment in the trailer, after Lizzie and Bridget are show passing notes to each other on the stairs.
"Be certain if you say that," Sevigny responds, setting in motion a deadly agreement that should be more than intriguing enough to entice any true crime fan. But it's the tension that exists between Stewart and Sevigny that powers the whole film — after all, watching these two stare at each other longingly while staccato violins play in the background is more compelling than all of the axe murders in the world.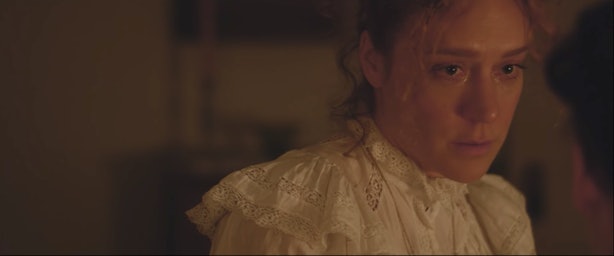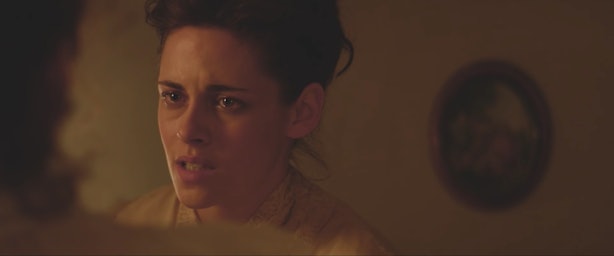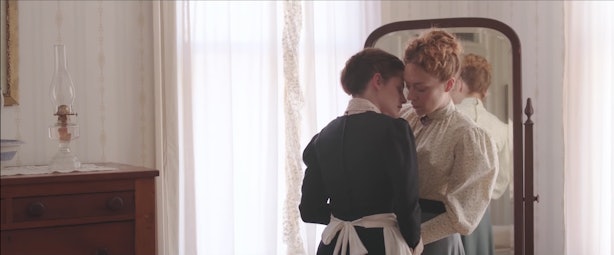 Though she did praise his style and cinematography in certain scenes, Sevigny ultimately admitted that the struggle to let go of things was more difficult than usual for her because "this [film] was my baby. I developed it from the get-go, and I had to relinquish control and power over to the other producers and the director."
Viewers can decide for themselves whether the film lives up to Sevigny's promises of a deep psychological drama — or just enjoy watching Stewart and Sevigny sneak off into dark corners and hay bales — when Lizzie opens in select theaters on September 14.
Source: Read Full Article