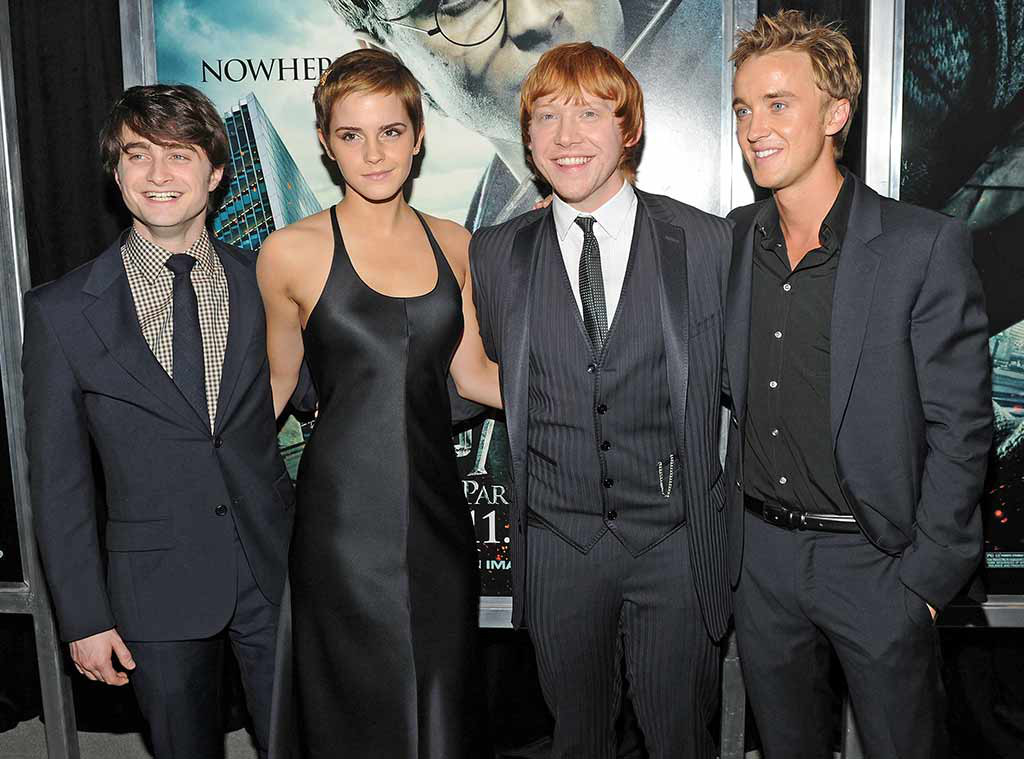 Stephen Lovekin/Getty Images
The co-stars that skateboard together, stay together!
It's been close to 20 years since the very first Harry Potter film hit the big screen. And to this day, Emma Watson and Tom Felton remain the best of friends.
On Thursday morning, the Hollywood actress took to Twitter and shared a throwback photo with her co-star.
"Tom's @OriginSeries is out on 14th November. Congrats dear friend," she shared online when posing for a selfie.
If that wasn't special enough, Emma shared a video of the twosome riding a skateboard together. "#TFToleratingmysubparskatingskillssince1999," she captioned the post that appeared to be filmed near the coast.
Photos
The Best Harry Potter Movie Moments Ever!
This certainly isn't the first time the Harry Potter cast has reunited for a variety of reasons. Whether visiting the Wizarding World of Harry Potter at Universal Studios theme parks or traveling to Broadway to support a familiar face, you never know where the gang will show up.
Take a look at just some of the magical reunions in our gallery below.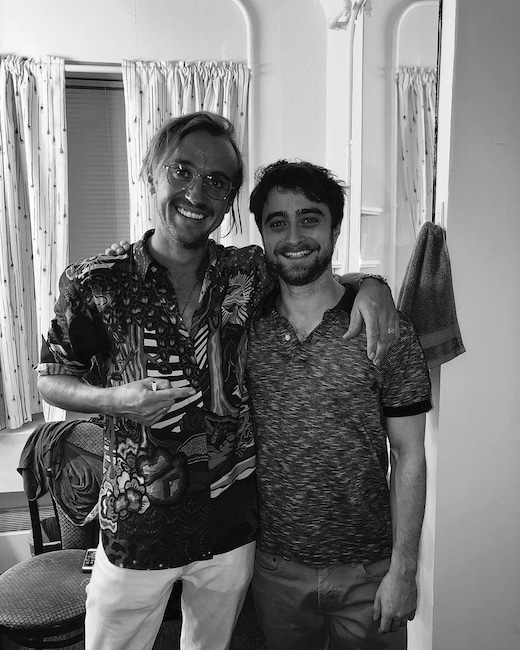 Instagram
Broadway Bound

Tom Felton supported his former co-star Daniel Radcliffe on Broadway at the Studio 54 Theatre during previews for The Lifespan of a Fact with co-stars Bobby Cannavale and Cherry Jones.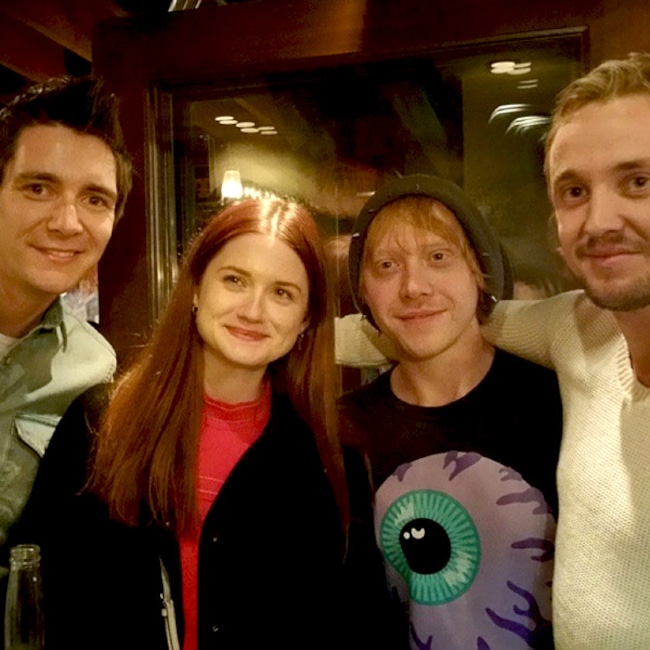 Instagram
Cheers Mates

Joined by Ruper Grint (Ron Weasley), Bonnie Wright (Ginny Weasley) and James Phelps (Fred Weasley), Tom Felton (Draco Malfoy) enjoyed an unexpected reunion at State Social House on the famous Sunset Strip.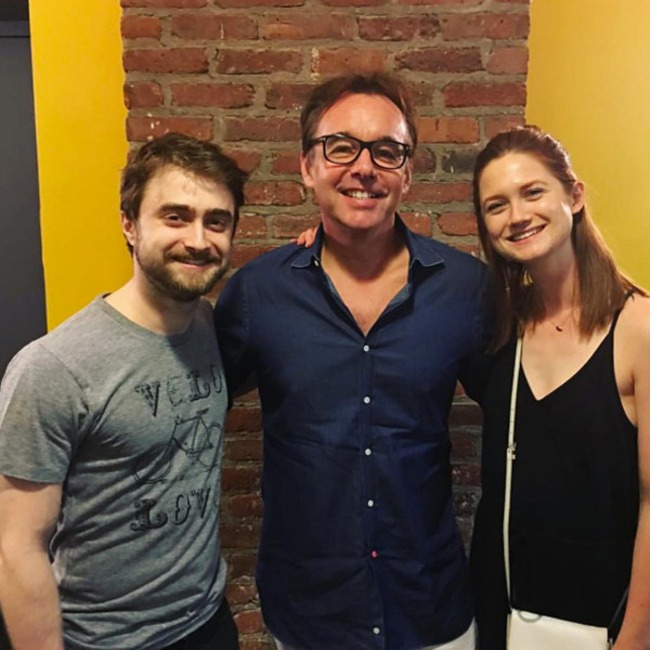 Instagram
Night Under the Stars

Harry Potter and Ginny Weasley, a.k.a. Daniel Radcliffe and Bonnie Wright, reunited in July 2016 after the actress wanted to see her co-star at his off-Broadway play, Privacy.
Article continues below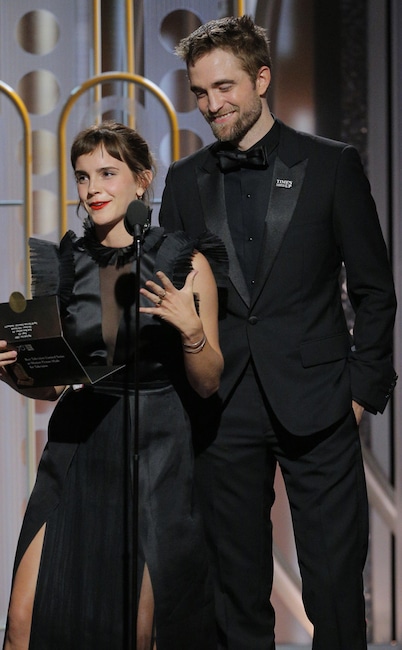 Paul Drinkwater/NBC
And the Winner Is

During the 75th Annual Golden Globe Awards, Emma Watson and Robert Pattinson presented the Best Limited Series or TV Movie category together. And for those who don't recall, the Twilight star appeared as Cedric Diggory in Harry Potter and the Goblet of Fire.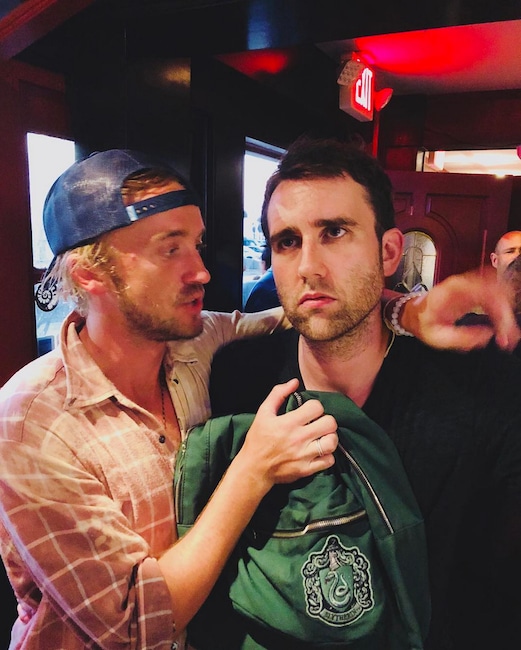 Instagram
Slytherin's Sass

Tom Felton (Draco Malfoy) and Matthew Lewis (Neville Longbottom) reunited in Los Angeles for a friendly reunion. "Take your Slytherin paws off me, you damn dirty ape!" Matthew joked on Instagram.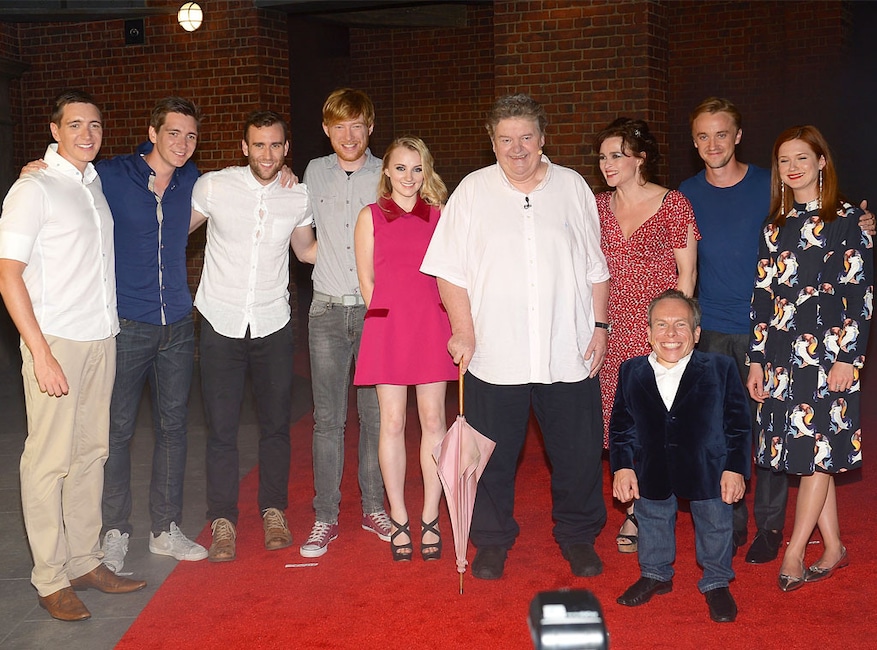 Gustavo Caballero/Getty Images
Wizarding Reunion

Oliver Phelps, James Phelps, Matthew Lewis, Domhnall Gleeson, Evanna Lynch, Robbie Coltrane, Helena Bonham Carter, Warwick Davis, Tom Felton and Bonnie Wright attended The Wizarding World of Harry Potter Diagon Alley Grand Opening at Universal Orlando back in June 2014.
Article continues below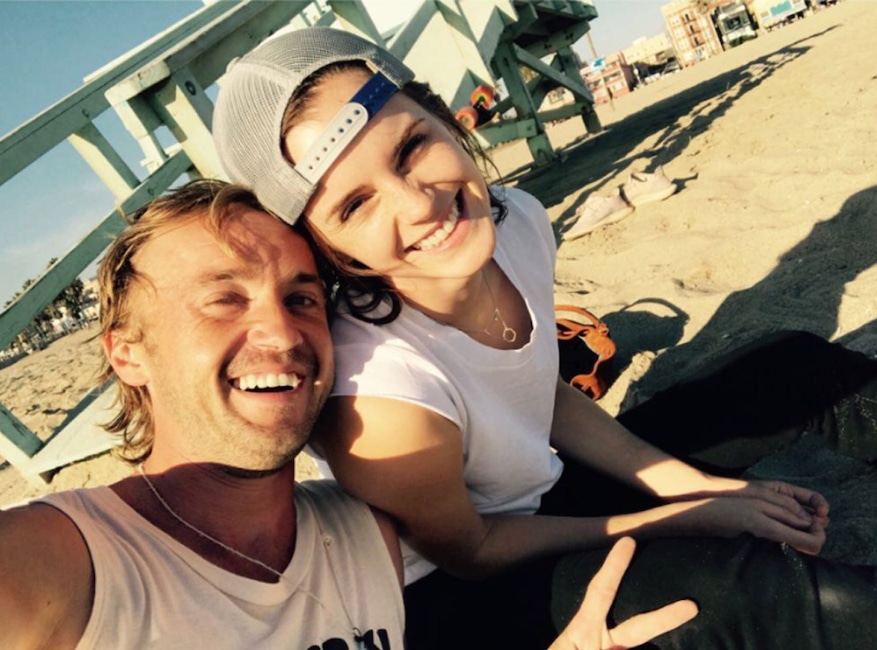 Twitter
Friendly Support

Before Tom Felton's new series Origin premiered on YouTube, Emma Watson showed her support by sharing a selfie with her co-star. "Tom's @OriginSeries is out on 14th November. Congrats dear friend," she wrote.
And for those wanting to check out Tom's new project, Origin premieres on YouTube next Wednesday.
Don't miss E! News every weeknight at 7 p.m., only on E!
Source: Read Full Article