Like many other teenagers, Dolly Parton was once a fan of her local drive-in theater — and not just because she wanted to see the latest movies. The beloved country superstar revealed she "used to do a lot of kissing and necking" there — a statement which seemingly intrigued Tonight Show host, Johnny Carson.
So, how did the two get on the subject of making out at the drive-in? And how did she pay tribute to her favorite teenage necking spots at Dollywood? Plus, what gross ultimatum did she say she once received from a date that left her walking miles to her home through the woods at night?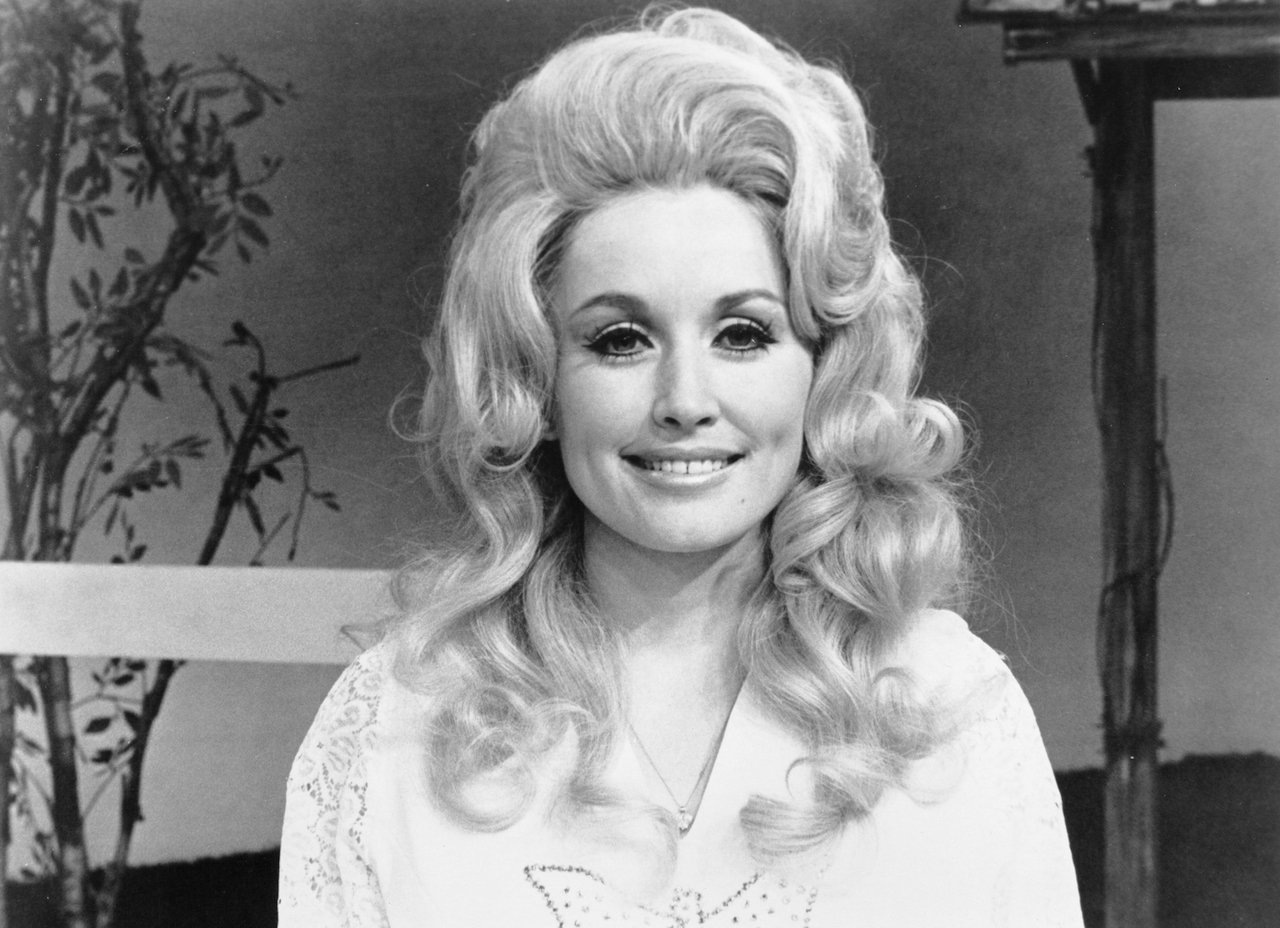 Dolly Parton reminisced with Johnny Carson about kissing and necking at the drive-in
During Parton's last interview with Carson in 1992, they chatted about their fondness for drive-in movies. "I kinda miss 'em," Parton said. "I used to do a lot of necking."
The audience was pretty excited about the statement but she explained it was "just what you did [to] get away from your parents."
Carson agreed but asked her if she "knew about things like that" when she was growing up, to which she replied, "Well, I always knew about things like that."
Though he thought she must have learned "the kissing and necking" from someone, she said she was just "very affectionate," so it came somewhat naturally to her.
"I always loved boys," she declared, "and boys always loved me."
That was a good enough explanation for Carson, who said he could see why there was a "mutual attraction."
Parton concluded that she thought necking at the drive-in was romantic, especially where she came from. According to her, there just wasn't much else for teenagers to do in the mountains of Tennessee.
Dollywood's Dreamland Drive-In
Parton reminisced on the days of the drive-in with Carson in 1992 and in 2003 she added an attraction to celebrate those days at her Dollywood theme park. It's called Dreamland Drive-In and according to the Dollywood website, "[It] captivates audiences with its musical trip down memory lane."
But notably, it's a theater show about drive-ins and not an actual drive-in. So, it probably isn't the best place for necking.
Dolly Parton's teenage date told her to 'put out or get out'
Parton told Carson she usually had fun on her dates as a teen. But, of course, she also had a bad experience or two. In a segment called "True Confessions" on The Tonight Show Starring Jimmy Fallon, Parton told one such story.
As she recalled, she wanted to go out with an individual because he had a nice car. But she apparently wasn't eager to participate in any necking with him that night. Long story short, she didn't want to "put out," so he told her to "get out."
She said he "kicked [her] out of [the] car and made [her] walk home at night through a forest with bears and bobcats."
Parton guessed she was about five miles away from home and in the mountains. Though the Guinness World Record-holder seemingly never encountered wild animals face-to-face that night, she said she "heard them [and] felt them" in the woods around her.
So, Parton said she came away from the incident with a new lesson learned. "I would rather be chewed on by a boy than a bear," she concluded.
Source: Read Full Article