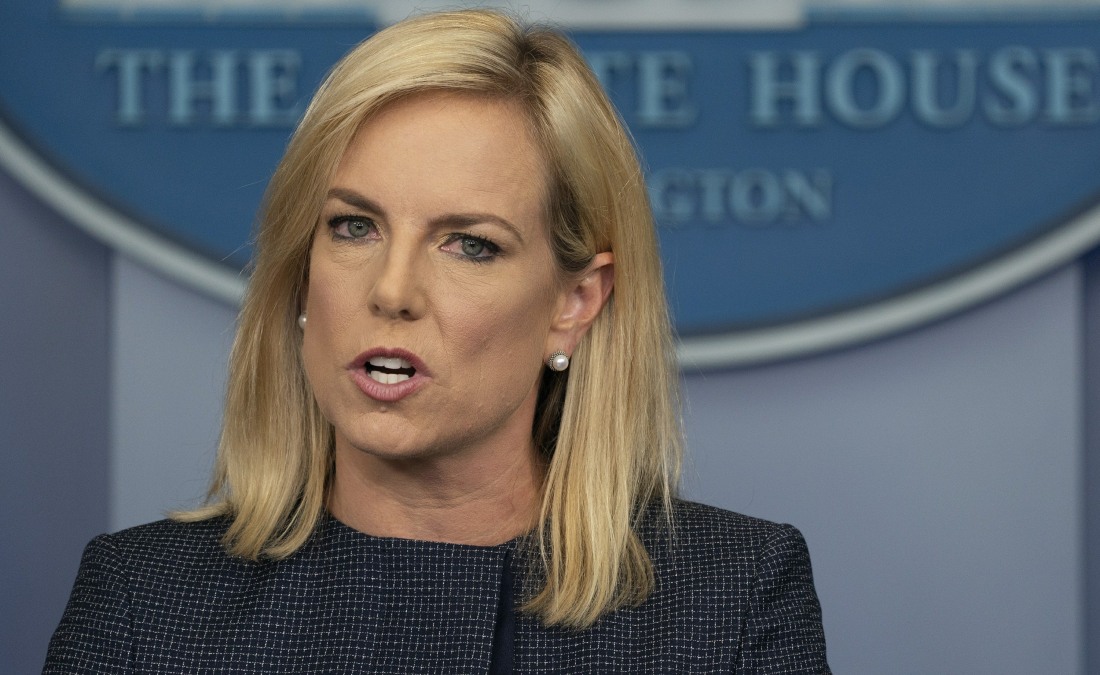 Remember how the Trump Administration decided to throw children and babies into cages over the summer? That's still happening. Children and babies are still being kidnapped by the American government, and then they're being thrown in cages and tent cities on the border. The architect of this system of child abuse is Homeland Security Secretary Kirstjen Nielsen, who spent weeks and months lying publicly about the extent of the child abuse and kidnapping, and lying about who was at fault. To say that she deserved to be fired is a gross understatement – she deserves to be arrested for thousands of felony counts of child abuse, kidnapping, endangering the welfare of children and more. That's probably not going to happen any time soon. What will happen soon is that Trump is going to fire her – only he'll be too p-ssy to do it himself – for not being abusive and sadistic enough for his taste.
President Trump has told advisers he has decided to remove Homeland Security Secretary Kirstjen Nielsen, and her departure from the administration is likely to occur in the coming weeks, if not sooner, according to five current and former White House officials.
Trump canceled a planned trip with Nielsen this week to visit U.S. troops at the border in South Texas and told aides over the weekend that he wants her out as soon as possible, these officials said. The president has grumbled for months about what he views as Nielsen's lackluster performance on immigration enforcement and is believed to be looking for a replacement who will implement his policy ideas with more alacrity. The announcement could come as soon as this week, three of these officials said.
Trump has changed his mind on key personnel decisions before, and Chief of Staff John F. Kelly is fighting Nielsen's pending dismissal and attempting to postpone it, aides say. But Kelly's future in the administration also is shaky, according to three White House officials.
Nielsen has been reluctant to leave the administration before reaching the one-year mark as secretary on Dec. 6, but she has been unhappy in the job for several months, according to colleagues. Trump has berated her during Cabinet meetings, belittled her to other White House staff and tagged her months ago as a "Bushie," a reference to her previous service under President George W. Bush and meant to cast suspicion on her loyalty.
[From The Washington Post]
Does anyone else think the internal politics of this story are complete nonsense? I think Trump and Kelly both want her out because with the Democrats coming into power in the House, Trump and Kelly know that Nielsen will be drowning in subpoenas from House committees because of the Trump policy of "put every brown child in a cage." Plus, she's lied over and over again and she's been caught out in her lies over and over again. Nielsen would have been out no matter what, and Trump and Kelly are just trying to make it look like she's out because she's not cruel enough for their taste.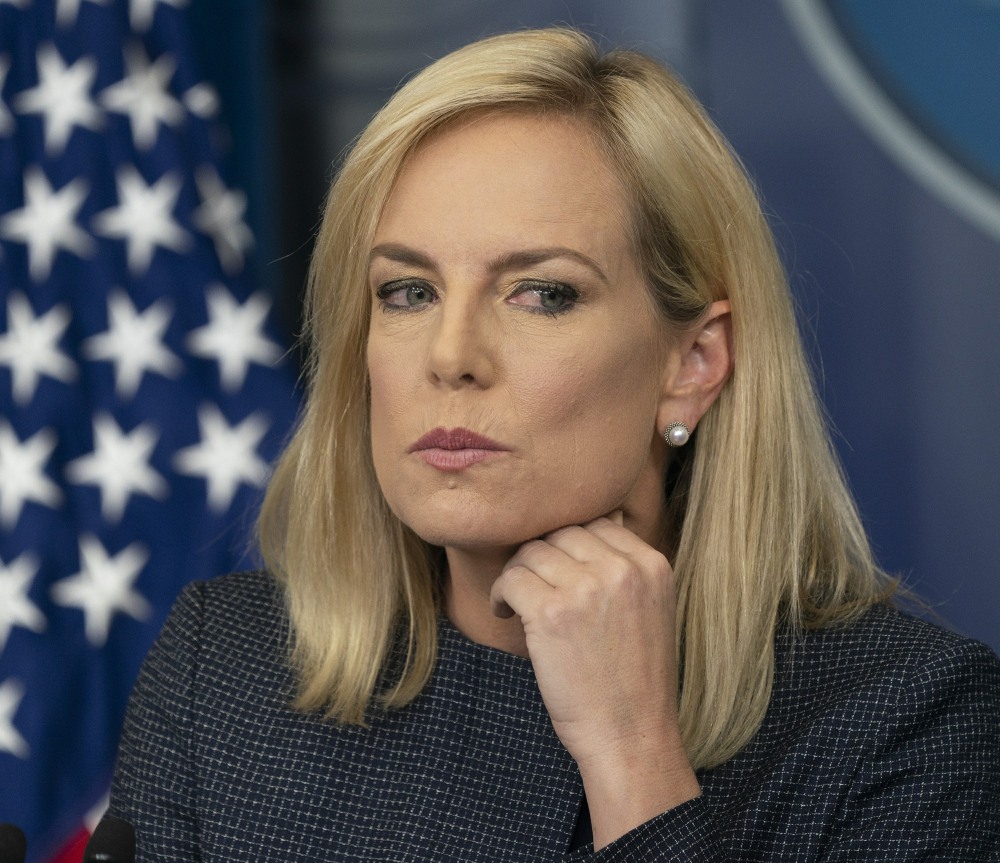 Photos courtesy of Backgrid.



Source: Read Full Article