Actors Drew Barrymore and Adam Sandler have been an iconic comedic duo since the '90s. After taking the lead in The Wedding Singer, they followed with 50 First Dates, and again with Blended. But according to Barrymore's memoir, she initially worked hard to get Sandler to meet with her after she was blacklisted from Hollywood in childhood. In fact, she said she had to "beg, borrow, and steal" to make it happen.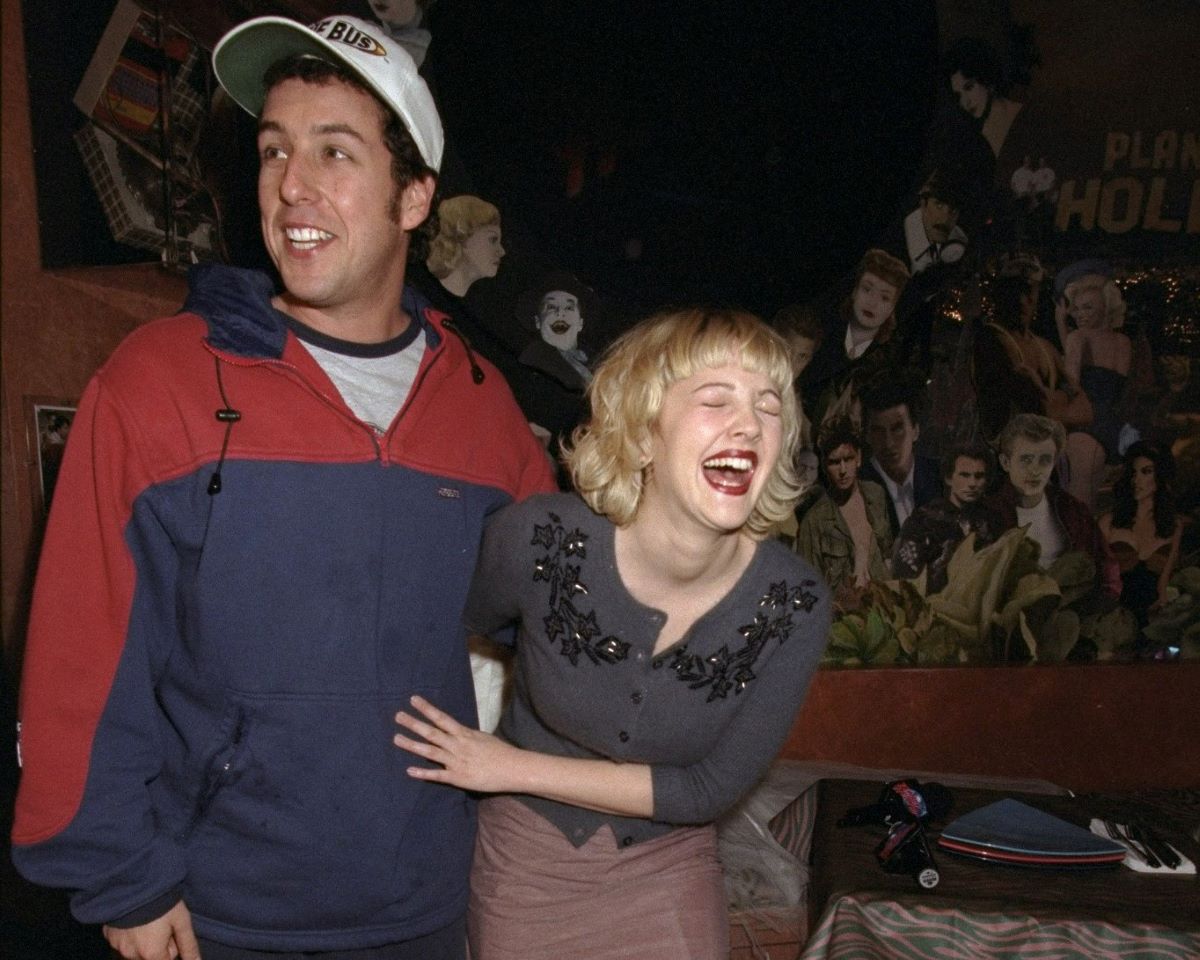 Drew Barrymore said she and Adam Sandler were 'never, ever, ever' romantic
While visiting The Howard Stern show, Barrymore spoke to radio host Howard Stern about her long-lasting relationship with Sandler. According to her, the two friends were "never, ever, ever" a couple off-screen but she is "so attracted to his inner light."
"I think he's a handsome dude," she added and later told Stern, "Talent is sexy."
But romance apparently wasn't in the cards for them. She wanted to work with him because she felt they could do something "meaningful" together as co-stars. In her 2016 memoir, Wildflower, she reveals that a feeling she had about Sandler led her to "beg, borrow, and steal" to arrange a meeting with him.
Drew Barrymore said she and Adam Sandler were not an 'obvious' fit at first
In Wildflower, Barrymore writes that her and Sandler's aesthetic differences were somewhat discouraging when they met. It was when his star was on the rise and Barrymore was planning her Hollywood return in the '90s. But she had an idea of what her work with Sandler could be like. So, she led with her gut instincts despite their different appearances.
"It was definitely not obvious we were supposed to fit as well as I believed because we looked like a preppy and a punk set up on a bad blind date," she shares. "But I shook his hand with fervor, thanked him for meeting me, and began to plead my case to him. I told him that, for whatever reason, I knew that we were supposed to become a team."
She goes on to say, "I knew it in my bones," adding she thought Sandler possessed a "goodness that was so unique."
"I wanted to make love stories, but I wanted them to have a certain energy that was about true love and chemistry and timelessness, and I was convinced of us doing something together," she shares.
Soon after, Barrymore was the female lead in 1998's The Wedding Singer. And the on-screen couple won the iconic honor of an MTV Movie Award for Best Kiss that year. And in 2005, they snagged a People's Choice Award for Favorite On-Screen Chemistry for 50 First Dates.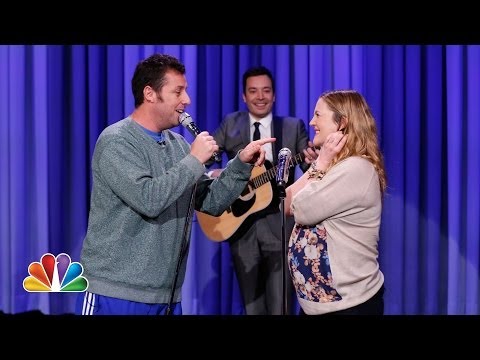 Adam Sandler thought Drew Barrymore was a 'badass'
In his own interview for The Howard Stern Show, Sandler confirmed that Barrymore indeed called him up in the '90s. He recalled she was working in a coffee shop and she had purple hair. He told Stern, "I thought she was a badass."
After starring in The Wedding Singer, Sandler said he started getting offers to play the romantic lead in other movies. He shared, "Drew liking me made it seem like girls were allowed to like me in movies."
So, it seems like Barrymore's vision about them creating a lasting work relationship was right. And in the end, their bond seems to be a connection they each benefit both personally and professionally from.
Source: Read Full Article