Black Adam will be the first time Dwayne Johnson will step foot into a superhero franchise. The film was originally scheduled to be released in December of 2021. Due to the pandemic, however, fans' Christmas presents have been delayed and its new target date is July 29, 2022.
However, there was another DC superhero that the actor was interested in playing a long time ago. But as history tells it, he just couldn't personally relate to that character as he could with Black Adam.
Dwayne Johnson originally wanted to be Superman before becoming Black Adam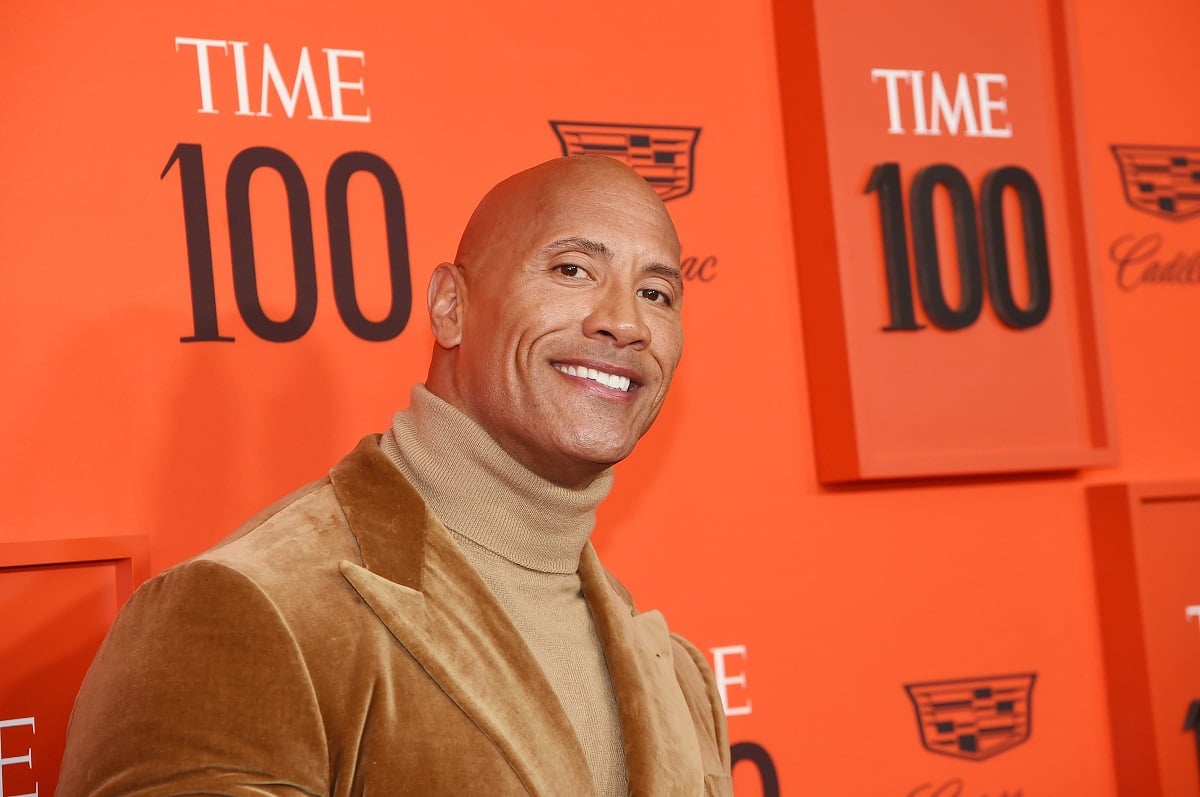 Johnson may have a personal connection to Black Adam. But before the anti-hero came into his life, the Jumanji star was enamored by playing another superhero in Superman. For some kids, it's their dream to be able to fly, and Johnson was no different. But as he grew older, he realized he had more in common with edgier, more three-dimensional personalities.
"Like most kids growing up, I dreamed about being a superhero," Johnson wrote on his Instagram according to USA Today. "Having cool superpowers, fighting for what's right and always protecting people. It all changed for me, when I was 10 yrs old and was first introduced to the greatest superhero of all time – Superman. As a kid, Superman was the hero I always wanted to be."
However, things changed yet again as he grew older.
"But, a few years into my fantasy, I realized that Superman was the hero I could never be. I was too rebellious. Too rambunctious. Too resistant to convention and authority," Johnson wrote. "Despite my troubles, I was still a good kid with a good heart – I just liked to do things my way."
As a man, Johnson confided how he found a more compatible match in DC's Black Adam. One of DC's most powerful anti-heroes is someone who also likes to do things his way.
"He's a rebellious, one of a kind superhero, who'll always do what's right for the people," Johnson said.
How long has Dwayne Johnson been cast as Black Adam?
Dwayne Johnson has been linked to Black Adam for years. There have been rumblings of Johnson being cast in the part as far back as the 2000s. Originally, he was considered for Shazam himself back in 2007. Then he learned about the superhero's deadly arch-enemy.
"He's a character that I can't wait to play," Johnson once said according to slashfilm.com. "When they first approached me about playing Captain Marvel, they said there is also this interesting character too called Black Adam. This was about a year ago on the set of Get Smart. I said, 'Oh, okay, Great.'"
Conversation around the project quieted a bit as Johnson's career leveled up to another tier of success. But murmurs of Johnson's role as Black Adam would get louder as the years went by. In 2014, he confirmed once again that he'd be going up against Shazam. Variety verified Johnson would be cast as the villain turned anti-hero before Johnson tweeted out his own form of confirmation.
After years of waiting and planning, Johnson's transformation into Black Adam is now complete. He recently celebrated wrapping up the movie with fans on his Instagram.
"Honored and proud to say that's an official wrap on Black Adam," Johnson wrote. "I knew many years ago, the opportunity to make Black Adam would be a once in a career event."
Zachary Levi didn't think he was going to be Shazam because he didn't look like Dwayne Johnson
Black Adam and Shazam, whose actual name is Captain Marvel, are bound to clash at some point. Although the two have been kept apart in separate movies, there's speculation that the two are on a collision course that'll shake up the DCEU. But it's because Black Adam and Shazam are so much alike that Levi didn't think he'd land Shazam.
"Per the comic books, Black Adam and Captain Marvel – my true namesake – they're yin and yang to one another," Levi said according to Movieweb.com. "They are identical. It's actually why I didn't think I even had a chance of getting this job."
But fortunately for Levi, he didn't have to be Johnson's twin after all to nail the part. And now Levi can't wait to punch The Rock in the face, a dream of his that may very well come turn into a reality.
Source: Read Full Article