Has fan interest in the Kardashian-Jenner family faded a bit? If so, what can they do to stay relevant? Fans had some ideas in a brainstorming session on Reddit, providing ways they can drum up more interest again. Most fans would like to see more of their personal lives and feel like the family doesn't share as much of that as they used to.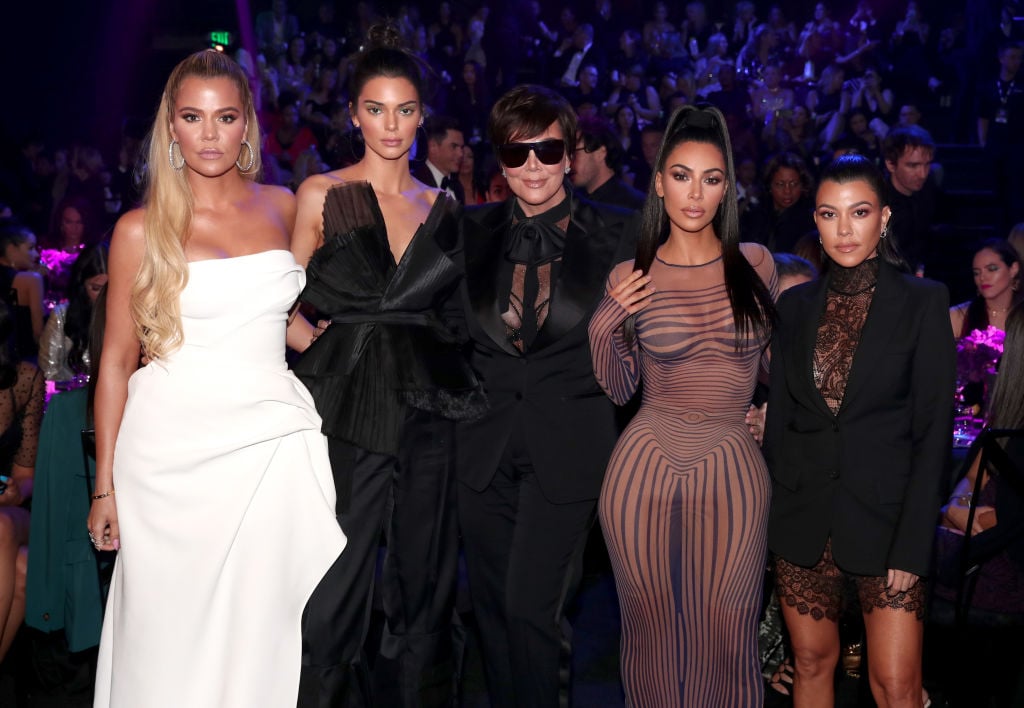 People may be losing interest in the KarJenners
A discussion about how relevant the Kardashians have been able to stay over the years kicked off on Reddit and there were some solid suggestions for how they can get people more interested again.
"I feel like the girls are losing relevance. What can they do to keep us interested?," one Redditor asked.
People seemed to agree, with one writing, "I think so too.They don't want to share drama and that's why we tune in."
"I agree, we hear about the drama in the media and then they show it on KUWTK 6 months later. Give us something new! Or at least more behind the scenes, give us the real tea that we don't see in the media," another fan offered as a suggestion.
https://www.instagram.com/p/B6BdEF5FQ_W/
Fans want to see more of Kim and Kanye
Among the suggestions for ways to increase interest in theKarJenners again is to show more of Kim Kardashian and Kanye West'srelationship.
"I think Kim sharing what her life with Kanye was like(good, bad, ugly) would keep people tuned in because Kanye constantly makesheadlines," one Redditor wrote. "If Kim and Kylie and Kendall started sharingtheir actual lives and not their actual products/brands. If the show was theiractual lives again and not them having stilted conversations about stories coveredin the media 3 months prior," they shared as another suggestion.
Another Reddit user recalled how West wasn't happy when Kardashian was dressing too sexy and they'd like to see more of that play out. "I was all about the drama with Kanye and her outfit. As much as I'm not a fan of Kanye I would like to see their marriage dynamic more and just him being around the kids," they noted.
Others want to see more transparency
One Reddit user shared their ideas, which included asuggestion for Kim and Kylie to "change up their style" and "IG aesthetic" andfor Kim to ease up on promoting her products, calling it "so desperate."
The Reddit user also suggested that everyone should "behonest" about a number of things, such as "their plastic surgeries, Tristan,what's going on with Kanye and their relationship, what's going on with Rob."
RELATED: Kim Kardashian West Critics Think She's Using Her Kids to Stay Relevant
Are their kids part of their future brand?
Some Redditors shared their thoughts on branching out to include the KarJenner kids. "I don't think that they can really do anything different tbh," one Redditor shared. "I think people will always be interested in their personal life like when stories come out whether they got cheated on or had another kid or whatever but I think that the family hit their peak and now that gen z is getting older they are starting to dictate pop culture and celebrity and I don't see how the Kardashian/Jenners fit in to that. I think if the family ever becomes relevant again like they used to be the focus will be on their kids not them."
Another person shared, "Milk their children's lives and destroying any sense of privacy for them," while another fan offered up, "One of them can get pregnant, I'm sure that's something they'd do to stay relevant. Thinking it'll be Khloe or Kylie."
Source: Read Full Article