Ever since Ashley Graham announced she's expecting a baby, she's been absolutely owning the maternity style game. Also, I'm no Google expert, but I can guarantee that ever since she told the world about her bb, everyone and their mother has searched, "Who is Ashley's husband??" Look no further, my curious friends! Here is everything you need to know about Justin Ervin, the guy Ashley calls her "forever love."
He's got a lot of jobs.
Turns out, Justin is a lot of words associated with filmmaking: A cinematographer, director, producer, and writer. He's worked on multiple fashion campaigns with Ashley and can list work with Netflix, Gap, Pantene, BET, and Swimsuits for All on his stacked resume.
He and Ashley met on "Porn Sunday."
How's this for a meet-cute: Ashley once shared that she and Justin met "in church for 'Porn Sunday.'" Before you let your mind run wild, she explained that it was "a day where ex-porn stars came in and talked about how their life had been changed by church and God."
For the big day, Ashley was greeting people and working the elevator when Justin got in, exuding a "major nerd factor." She said, "I didn't bat an eye. One nudged the other and said, 'If you don't talk to her, I will.' His friend left the elevator, but he stayed on."
He gave her his elevator speech and clearly impressed her.
He proposed to Ashley nine years ago.
After dating for a year and while hypothetically talking about marriage during a show they were filming, Justin surprised Ashley with a ring. He then told her that he wanted to get married in two months. That was nine years ago!
Before they actually tied the knot, Ashley and Justin remained celibate because "abstinence was a firm commitment to his faith." To avoid the temptation to have sex, she said they never went to each other's apartments at night. These days, they like to "have sex all the time." Ashley told Elle, "Even if you don't feel like it, just have sex. I have found that if we haven't had sex, we get snippy, and then if we are having sex, we're all over each other."
He's got a kink.
Speaking of temptation, their kink, per se, is Him. No, not like Justin him. I mean like God Him. With a capital H! When Ashley went on Lily Singh's show this week, Ashley told the late night host that praying makes them horny. She explained:
To each their own!
He's gonna be a dad.
As you might have guessed already, he's having a baby with Ashley. I cannot confirm if this baby was conceived after one of their intimate prayer sessions (nor do I want to confirm that), but they're pretty dang excited for their new addition.
He's had to deal with some sh*t.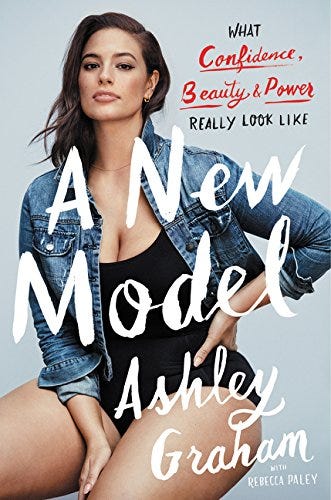 For some reason, Ashley, who grew up in Nebraska and not around many black people, thought it would be a good idea not to tell her family that her boyfriend was black before they all met.
In an excerpt from her book, she said she "naively hoped everyone would be color-blind," but her grandmother basically ignored Justin. She wrote, "Instead my grandmother looked me in the eye, with Justin standing behind me, and said, 'Tell that guy I said goodbye.' I had never seen my loving, hardworking, and wonderful grandma be so hurtful and so racist. I was in shock."
So yeah, that was poor decision making on Ashley's part and she and Justin are both lucky nobody got physically hurt.
He loves Carpool Karaoke.
He hasn't been on the official James Corden show just yet, but he and Ashley do their own version of Carpool Karaoke, and it's pretty impressive.
I just hope he's looking at the road when he's driving!
Source: Read Full Article