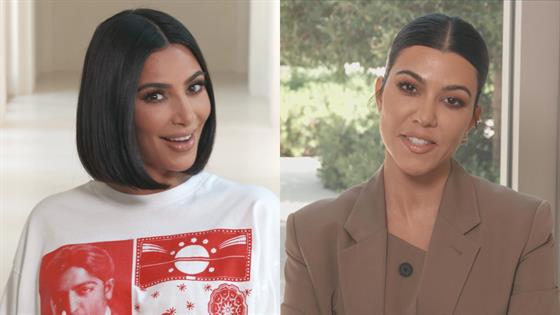 Ain't no party like a Kardashian party!
The most famous family in Hollywood came together on Thursday evening to raise a glass (or two) to the one and only Khloe Kardashian, who is celebrating her 35th birthday. The woman of the hour, as well as attendees Kylie Jennerand Kim Kardashian took fans inside the over-the top-affair, which was orchestrated by celeb party planner Mindy Weiss.
Jeff Leatham decorated the space from top to bottom in varying shades of pink florals, and guests noshed on an impeccably curated dessert table courtesy of Cake Gourmet Sugar Service. Plates of pink grilled cheese were also passed around and the drink menu included cocktails named "I'm In Love With the KoKo" and "Khloe Money Moves."
It didn't stop there, though. Some of the birthday girl's most infamous quotes were featured on pink cups, which featured matching straws adorned with Khloe's face.
And who could forget the appearance from little True Thompson, who matched her proud mama in a pink ensemble. Check out every photo from Khloe's luxurious birthday bash below: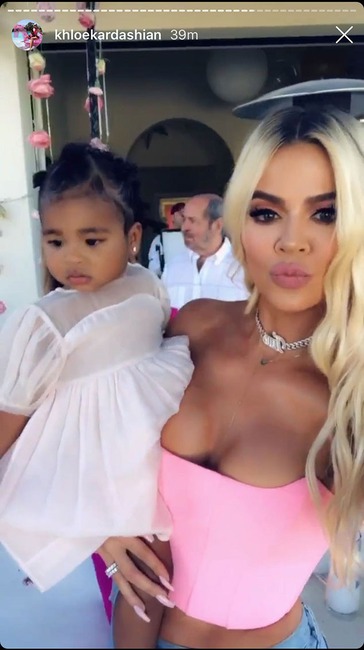 Instagram
True-ly Adorable
It's safe to say the 1-year-old is amazed by the pretty and pink surroundings at the party.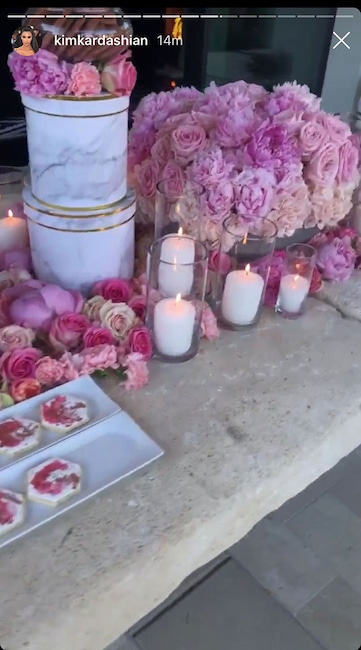 Instagram
Tickled Pink
Soft florals and glowing candlelight creates the good vibes for a night of celebrating.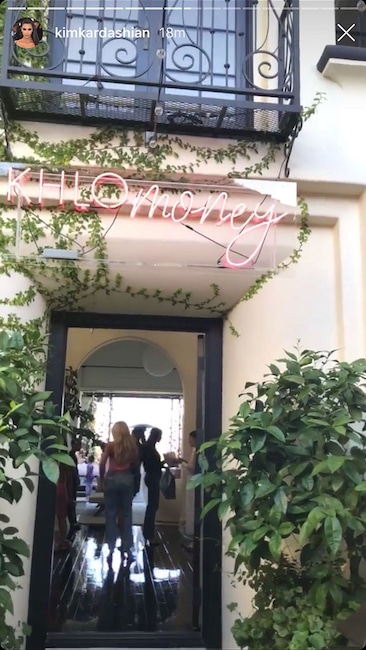 Instagram
Flashing Lights
One of the Kardashian family homes transforms into one of the biggest night clubs with the addition of a single neon sign.
Article continues below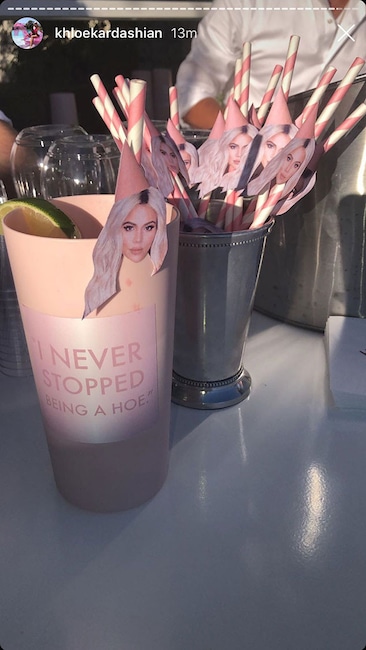 Instagram
Cheers
Not only are these straws eco-friendly, but they are totally glam too.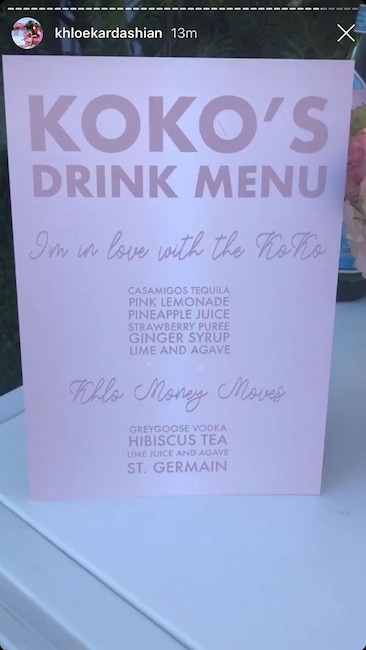 Instagram
Bottoms Up
Signature cocktails, personalized straws and sweet treats galore… What more can a girl ask for?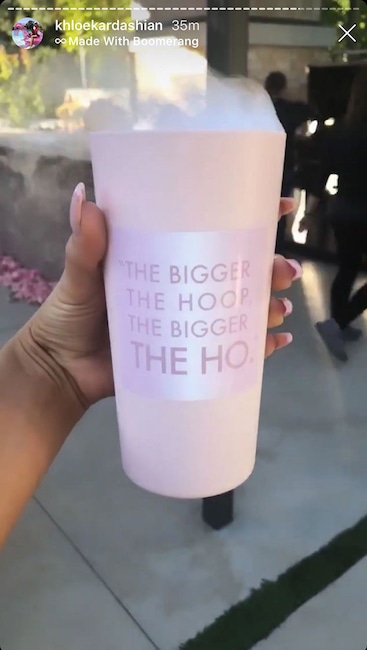 Instagram
Chill Out
There's nothing better than an icy drink on a hot summer day.
Article continues below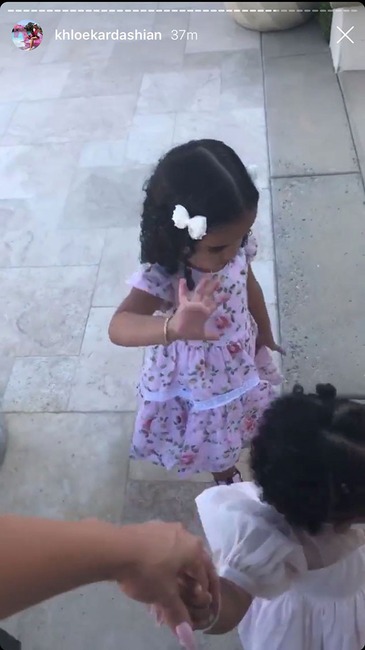 Instagram
Speak to the Hand
Dream joins her cousins for what is sure to be a fun party filled with dancing and sweet treats.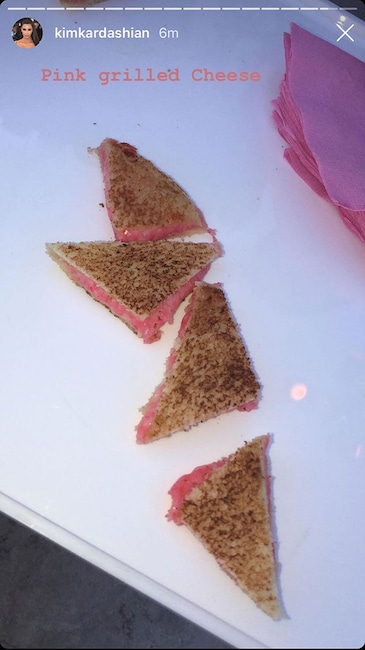 Instagram
Say Cheese
Nothing sounds better than the gooey sandwich, but with a pink twist.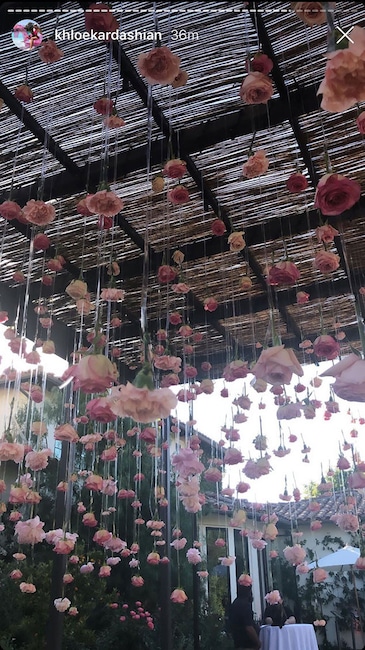 Instagram
Seeing Pink
With a backdrop like this, everyone will be seeing the world through rose-colored lenses.
Article continues below
Ahead of the celebration, Khloe's loved ones—including ex Tristan Thompson—paid tribute on social media.
Watch part two of the Keeping Up With the Kardashians two-part season finale Sunday at 9 p.m., only on E!
Source: Read Full Article