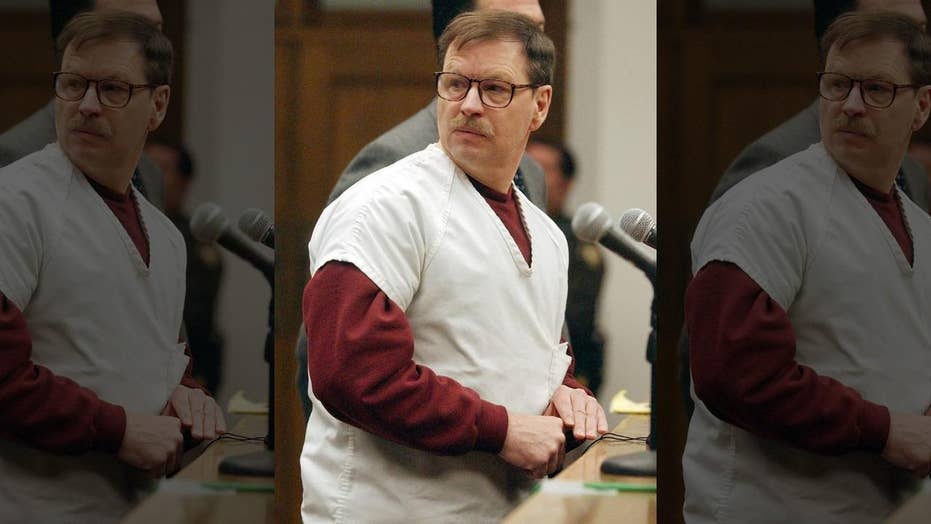 Green River Killer possibly killed more women
A new episode of Oxygen's 'Criminal Confessions' is featuring the case of Gary Ridgway, the 'Green River Killer.' Former FBI profiler says he has likely murdered more women who may never be found.
When Mary Ellen O'Toole was finally face-to-face with the so-called Green River Killer, she was shocked by what she saw.
"He's kind of a quiet guy," the former FBI profiler told Fox News about murderer Gary Ridgway, who is convicted of 49 murders but suspected of many more. "I want to say, this word is not the best word, but he comes across as being respectful. He could smile, he smiled," she said.
"He had a sense of humor, not a great one, but he did. He responded to questions. You could have a conversation with him. There was nothing remarkable at all about him to suggest that he could be a violent offender at the level that he was. Nothing."
O'Toole, who first met the killer in 2003, spoke to Ridgway during the course of six months in hopes he would show investigators where his victims were buried. She has come forward to share her story in a new episode of Oxygen's docuseries "Criminal Confessions," which gives an inside look into actual police interrogations around the country.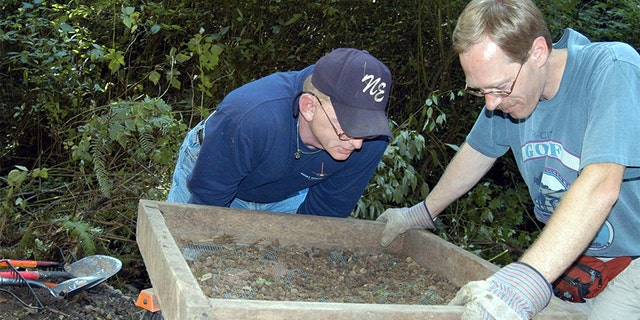 In this undated King County Prosecutor's Office handout photo, investigators search for the remains of one of Green River killer Gary Leon Ridgway victims at a unknown location. On November 5, 2003 in Seattle, Washington.
(Getty)
Loved ones of the women Ridgway brutally killed also participated in the series, which was produced by Dick Wolf, the creator of the "Law & Order" franchise.
Ridgway, who earned a living as a commercial truck painter, is 69 years old today. He preyed upon women, many of whom were prostitutes or runaways. Several victims were dumped in or posed along Washington's Green River. His first victims turned up in 1982; by the end of 1984, 42 were dead.
Ridgway was arrested in 2001 after detectives linked his DNA to sperm found in three of his earliest victims.
O'Toole worked as an FBI profiler for 28 years. She previously helped capture, interview and understand other serial killers, including sexual sadist David Parker Ray and Unabomber Ted Kaczynski, among others. She's currently the director of the forensic science program at George Mason University in Virginia.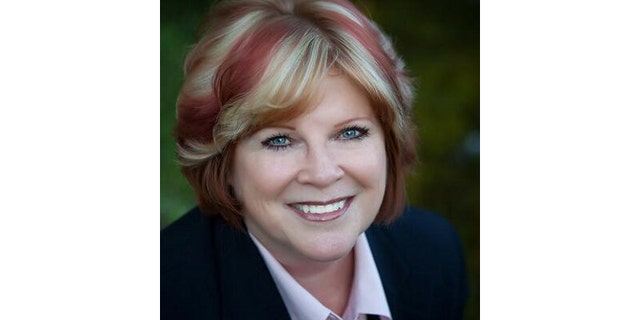 Mary Ellen O'Toole
(Courtesy of Oxygen)
O'Toole described how Ridgway's seemingly friendly mood darkened when she brought up his deceased mother, Mary Rita Ridgway. The Seattle Times previously reported Ridgway had murderous and sexual fantasies about the matriarch. In the documentary, a tearful Ridgway alleged he had a tumultuous relationship with his mother while growing up.
"When you're investigating a sex crime, you have to look for what the particular sexually deviant behavior or what the paraphilic behaviors are," explained O'Toole. "They're learned and developed very… early in life. Not when you're 40. They develop when you're a little boy."
However, O'Toole added Ridgway's emotional state could have been an act to stay in control.
"… Keep in mind that he knew he was being recorded, videotaped," she explained. "So, some of that could have been manipulation. Was it possible that he was genuinely moved by the discussion regarding his mom? Yeah, that's certainly a possibility. But I think that I also consider the fact that there were selfish reasons why he did that as well."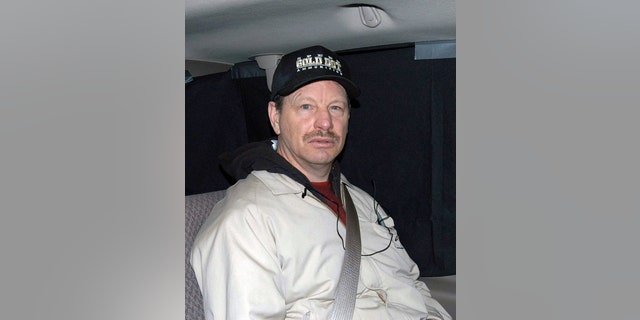 (Getty)
The News Tribune previously reported that in public, Ridgway was far from the sinister murderer who preyed on unsuspecting women. He was a churchgoer father who was formerly a member of the military. Neighbors never suspected of mild-mannered Ridgeway ever being associated with the heinous crimes.
But in secret, he would rape and strangle the women he hunted and then discarded their bodies. He would also even commit necrophilia on some of the corpses. He was compelled to kill over and over again to fulfill his sexually deviant compulsions.
And he was content with his bloody handiwork.
"My experience with serial killers in the past… they're pretty proud of what they do," said O'Toole. "Where you and I would be horrified to even come close to any kind of violent behavior that we were responsible for, these offenders are very good at what they do and they don't feel remorse for it. In fact, they're proud of it. They and Gary did a little bit, compare themselves to other serial killers.
"One of my first conversations was to tell Gary I was headed up to work on another serial murder case and that I might not have a lot of time to stay and talk with him. Because I know from prior experience that they compare themselves, and they want to be the best at being a serial killer. He definitely pulled through on that. It was pretty apparent."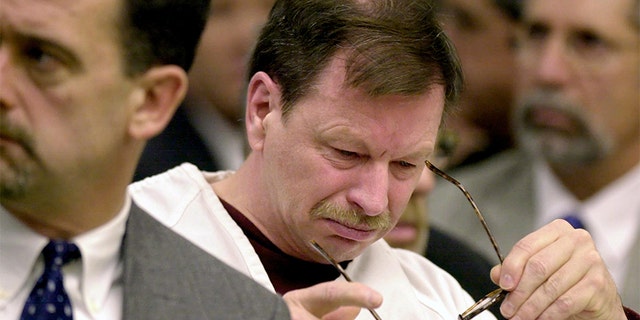 (Getty)
In 2003, Ridgway was sentenced to life in prison without the possibility of parole. In 2011, Reuters reported he pleaded guilty to his 49th murder charge. In February of this year, the News Tribune noted he's being held at Washington State Penitentiary.
While the Green River Killer's reign of terror may have come to an end, O'Toole believes there are more victims out there. O'Toole said the last time she spoke to Ridgway was in 2012 when he reached out, looking to talk more about the women he had killed. However, when O'Toole went to see him in prison, Ridgway refused to give up any additional information.
"These were women, some of them teenage girls, actually, who all were charged by the King County prosecution, King County prosecutors," she explained. "The plea agreement was only applicable to the murders that occurred within King County, which is Seattle. So, the likelihood that Gary would have driven to Portland or across the state to Spokane, Washington or across the country line was 100 percent. One hundred percent that he would have driven outside of King County, Seattle for probably legitimate reasons.
"He told me he would drive different places for legitimate reasons. So, the fact that he would only kill in one small county in the state of Washington, which is huge, just defies common sense. We know that there are other victims out there, but he could not talk about them because the plea agreement was only applicable to the women who were found within King County. If he were to talk about the other murders, he could be charged by their prosecutor and given the death penalty and he did not want that."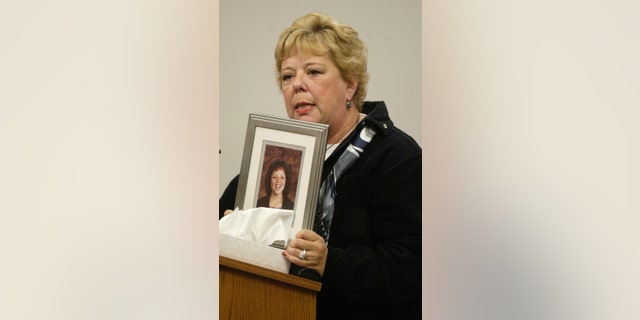 Merti Winstons holds a photo of her daughter Tracy Winston as she speaks at the sentencing of Gary Ridgway in King County Washington Superior Court Dec. 18, 2003 in Seattle, Wash.
(Getty)
O'Toole hopes that those other possible victims could ultimately be found, but as more time passes, the more difficult it could be to find evidence linking to Ridgway.
"Keep in mind that some of these victims could have been murdered going back 30 years, so there would be minimal forensic evidence," she said. "Nonetheless, yes, it's certainly possible, but it hasn't happened so far… As every year goes by, the likelihood of never finding them increases quite a bit… I hope someday that before he dies, that Gary will decide to tell us where the other victims are. But I don't know if that will ever happen."
"Criminal Confessions" airs Saturday, Nov. 24 on Oxygen. The Associated Press contributed to this report. 
Source: Read Full Article