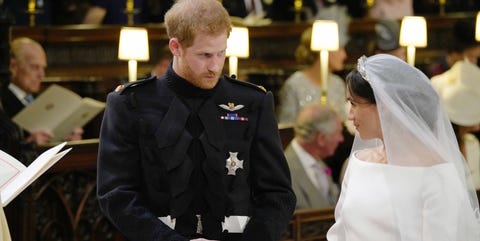 If Meghan Markle's entrance music at the royal wedding gave you chills, you can thank Prince Harry for that. The Duke of Sussex picked the angelic operatic composition, "Eternal Source of Light Divine" by George Frideric Handel, for his bride's walk down the aisle, and his explanation for the song choice might just make you tear up a bit.
"I was looking for something completely different and ended up stumbling across this piece of music. Something that epitomizes the whole day, the whole feeling that I have for her, and this incredibly impactful music with no organ whatsoever, with a soloist who actually did the most incredible job, to the orchestra," Harry said in the audio guide complementing the new Windsor Castle exhibit, A Royal Wedding: The Duke and Duchess of Sussex, according to Vanity Fair.
"And now, both of us, wherever we are, whatever we're doing, we can close our eyes, listen to that music and take ourselves straight back to that moment," Harry added. "It's a beautiful thing for both of us." Excuse us while we grab some tissues.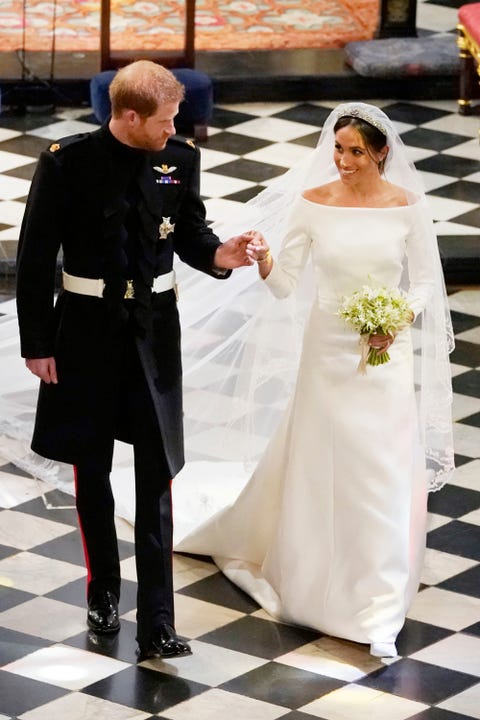 "Eternal Source of Light Divine" was performed by soprano Elin Manahan Thomas at the ceremony, and it was the perfect pairing to Meghan's entrance into St. George's Chapel, wearing a stunning Givenchy Haute Couture dress and 16-foot veil. She was escorted by her father-in-law Prince Charles, who advised the couple on their wedding music.
"We worked quite a lot with the Prince of Wales who has incredible taste in specifically classical music, so it was really fun to spend some time going through selections with him, and then there were specific choices that were made," Meghan said in the guided tour.
As for the reception, Meghan and Harry went with more contemporary music and had their first dance to be to "I Wanna Dance with Somebody (Who Loves Me)" by Whitney Houston.
Source: Read Full Article