Will fans ever get tired of cooking shows? Probably not. They've been dominating airwaves for decades, and with whole channels dedicated to food and cooking shows, it seems like they're here to stay. Cooking shows have made their own category of stars, including the likes of Julia Child and Ree Drummond. Giada De Laurentiis is another big Food Network name. She rose to fame by showing fans the ins and outs of Italian cooking, but is she actually Italian?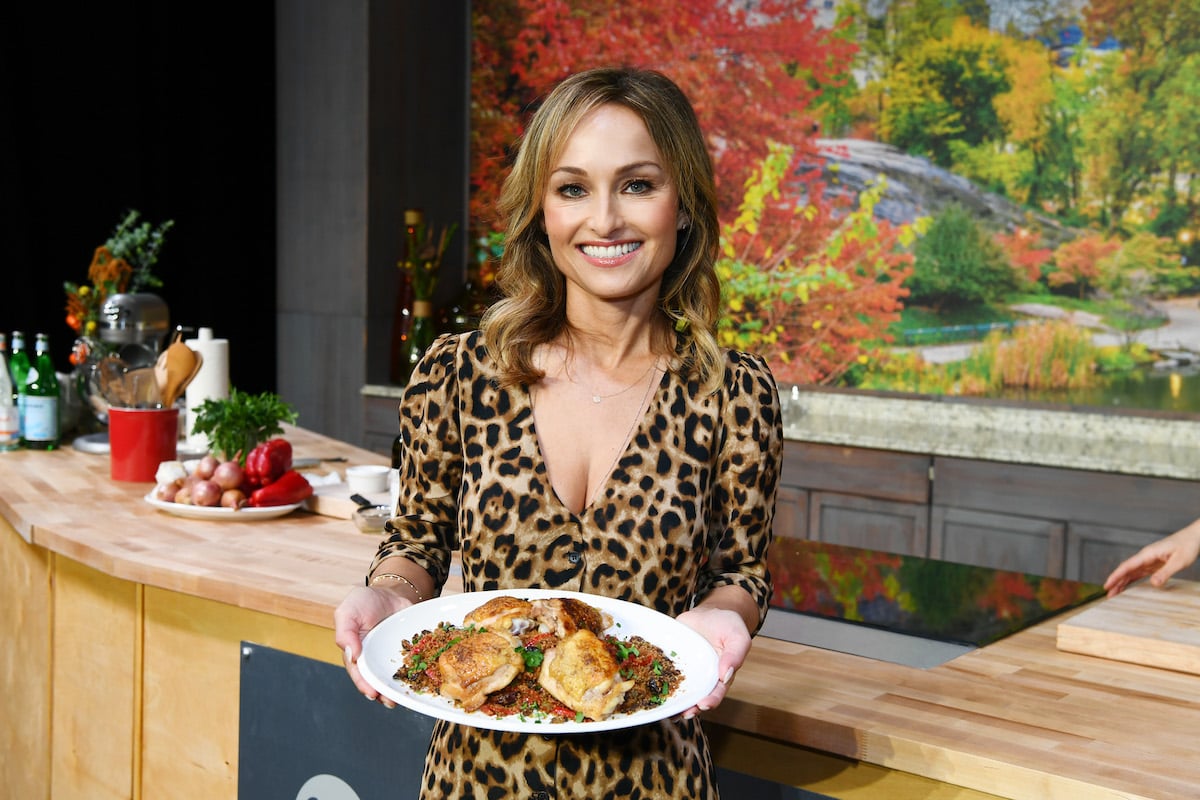 De Laurentiis was actually born in Italy. She moved to the US at the age of 7, with her parents. They moved to California, specifically LA. Her parents were actors, so they were naturally drawn to Hollywood. Although the move seemed to be a success for their careers, it was difficult for the young De Laurentiis. She was bullied for not speaking English, and because her family was so dedicated to their Italian culture.
Even though they were an ocean away from home, the De Laurentiis family still spoke and ate exclusively in Italian. The De Laurentiis family was dead set on bringing their Italian culture with them. That meant speaking Italian at home and eating traditional Italian meals.
De Laurentiis grew up cooking Sunday dinners with her grandfather, something that solidified her love of food. For De Laurentiis, cooking Sunday dinner with her grandfather was about more than just food. It was her time to bond with the family patriarch. The meal took a long time to cook, and a long time to eat. According to De Laurentiis, lunch was so plentiful that it took hours to finish the meal.
Although De Laurentiis claims she never imagined being in front of the camera, she may have been destined for it. De Laurentiis has a heritage of fame that dates back to her grandfather. Dino De Laurentiis was a renowned Italian film producer. His movies made it to America, and 38 of the movies he produced would go on to win Academy Awards. He made the transition from Italy to the US, and produced some well-known American movies as well, such as King Kong.
His daughter and son-in-law, De Laurentiis' parents, were also in showbiz. Veronica De Laurentiis had roles in Waterloo and Red Dragon. De Laurentiis' dad, Alex De Benedetti, worked in the movies as both an actor and producer. Neither of De Laurentiis' parents ever laid claim to an Academy Award, like Dino De Laurentiis. But now their daughter has two Emmys to her name, following in the family patriarch's footsteps.
Source: Read Full Article