Ben Affleck is in hot water, not only with fans but with his girlfriend, Jennifer Lopez. Affleck recently spoke to Howard Stern and made a number of disparaging comments about his ex-wife, Jennifer Garner, including implying that being married to Garner was the reason that he was an alcoholic. Now, his current flame, Lopez, is reportedly upset about his comments.
What did Ben Affleck say?
In an interview on SiriusXM's "The Howard Stern Show, Affleck opened up about his marriage and said that he felt "trapped" in the relationship.
"We probably would've ended up at each other's throats. I probably still would've been drinking," he said. "Part of why I started drinking was because I was trapped."
Their marriage lasted from 2005-2018. Despite Affleck's comments, Garner was supportive of him getting sober and even drove him to rehab.
"I was like, 'I can't leave because of my kids, but I'm not happy, what do I do?'" he said of trying to save his marriage for his three children. "And what I did was [I] drank a bottle of scotch and fell asleep on the couch, which turned out not to be the solution."
"Ultimately, we tried, we tried, we tried because we had kids, but both of us felt like we didn't want this to be the model that our kids see of marriage," he said.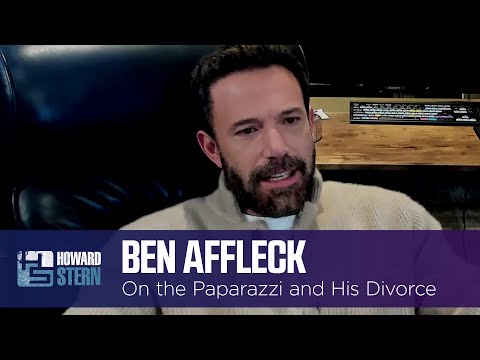 According to the actor, the tabloids misreported the split.
"Everything you read [in the news about the divorce] was bulls***. The truth was we took our time, we made our decision … We grew apart," he said. "We had a marriage that didn't work. This happens. She's somebody I love and respect, but to whom I shouldn't be married any longer."
How does Jennifer Lopez feel about Ben Affleck's comments?
Sources told Page Six that Lopez is not happy about her boyfriend's candid interview.
"[Lopez] is pissed," the source said. "She is getting pulled into this because she is dating him. She doesn't want to be dragged into this."
Lopez "has met Jennifer Garner. She is trying to get to know her and Ben's kids," the source continued. "It's reckless and cavalier of him." 
"This is simply not true and the focus is on the children."
Ben Affleck responds amid Jennifer Lopez backlash
After the interview went live, Affleck got a lot of backlash for his comments. So much so that when he went on Jimmy Kimmel Live! he addressed his comments.
"I would never want my kids to think I would ever say a bad word about their mom," he said.
Affleck said that he hadn't realized how his words would be perceived.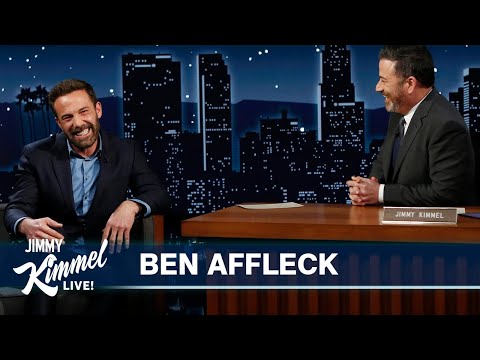 "I had gone on and said how much we respect each other and cared about each other and cared about our kids and put them first," he said.
The comments that people paid the most attention to "just made me out to be the worst, most insensitive, stupid awful guy," he said.
Ultimately, Affleck just wants people to know that his comments weren't to disparage his ex-wife.
"That's not true," he said. " don't believe that. It's the exact opposite of who I am, what I believe."
Source: Read Full Article