The Jonas Brothers' popcorn is here. That's right, the brothers Kevin, Joe, and Nick Jonas are the latest celebrities to enter the food space. After years of eating popcorn made by the father of their band's bassist-turned-management-team-member, the trio's bringing it to the masses.
The Jonas Brothers' popcorn dates back to the band's early days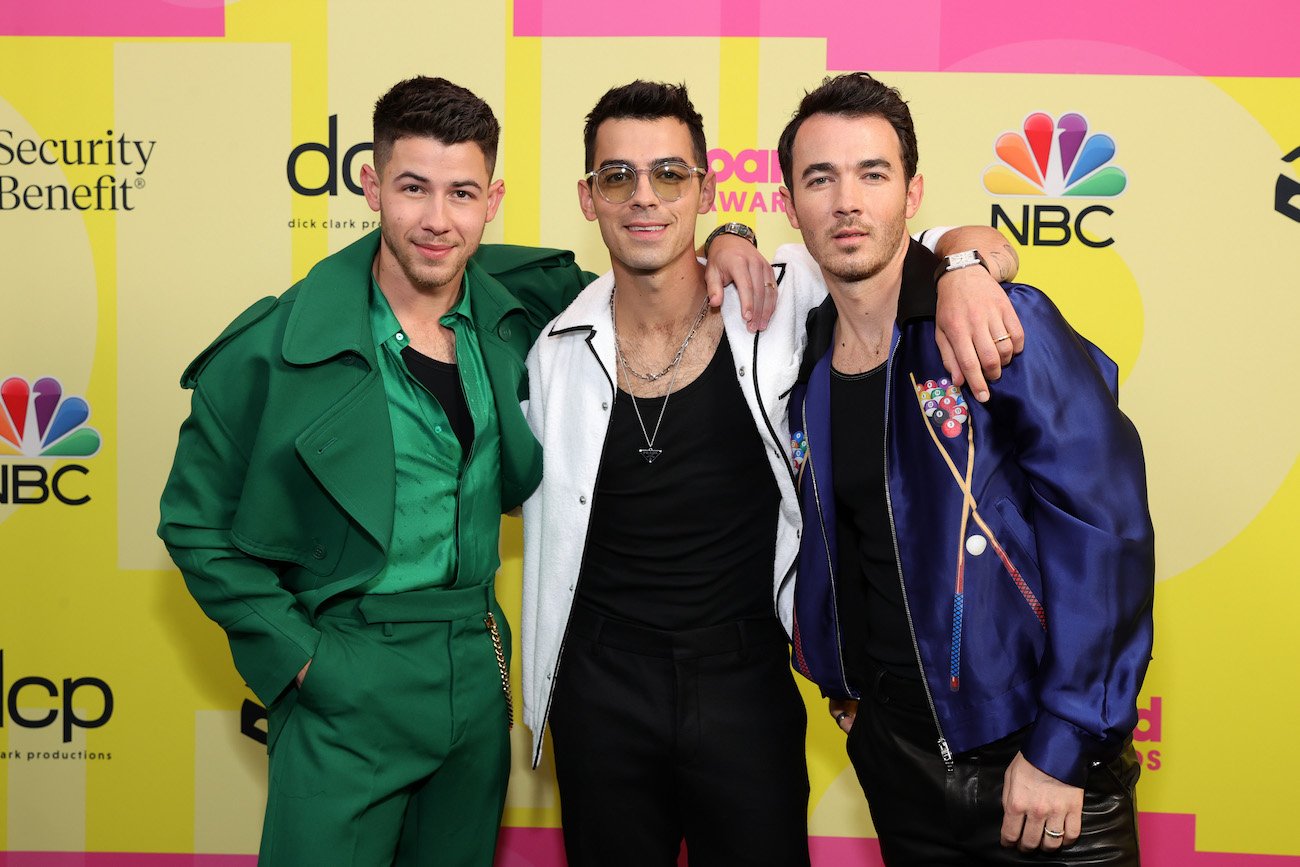 The brothers' history with this popcorn goes way back. When Nick, Kevin, and Joe were just starting out, Rob Garbowsky, the father of their former bassist Greg Garbowsky, would bring popcorn to their shows. But not just any popcorn. He brought with him popcorn he'd spent years perfecting.
Nick explained it to New York Magazine's The Strategist in October 2021. "The story of this popcorn stems back to our very dear friend Rob, who is the father of our manager, Greg, and one of our closest friends," he said. "In the early days of the Jonas Brothers, like 2002 or 2003, Rob would bring his homemade popcorn to shows. I even watched him cook it up in the kitchen a few times." 
"Kevin, Joe, and I fell in love with it," he added. "Then, over the years, we would request that he bring it out to our shows in the New York and New Jersey area, so it became a staple."
So what does it taste like? Magic, according to Nick.
"I never asked too many questions about what made the popcorn so delicious. There's something magical about it," he said. "There's a lot of love in it, and it's been such a special part of the history of our band."
Nick Jonas became 'fanatical' about Rob's popcorn on the Happiness Begins tour
Years later, when the Jonas Brothers were touring for their album Happiness Begins, their love of the popcorn increased. Well, at least for the youngest Jo Bro, Nick. "I became really fanatical about the popcorn and wanted everyone on our tour to try it," the 29-year-old told Rolling Stone in October 2021. At the time it had become the band's "go-to snack," according to Nick. 
From there they thought about getting it into fans' hands. So when Joe, Kevin, and Nick began their Remember This tour in 2021, the brothers made sure they had Rob's popcorn available at concession stands.
The Jonas Brothers' popcorn is now available online
Fans can now try the popcorn the Jonas Brothers have had backstage and on tour buses at home. The trio launched Rob's Backstage Popcorn in October 2021 after adapting Rob's homemade recipe. Kevin, Nick, and Joe partnered with Naked Market to make it available to wider audiences. Prior to the launch, they spent two years tweaking the recipe, designing the packaging, and getting the spices just right.
At the time of publication, the Jonas Brothers' popcorn has already sold out and been restocked (it's available for $19.99 at EatRobs.com).
Source: Read Full Article