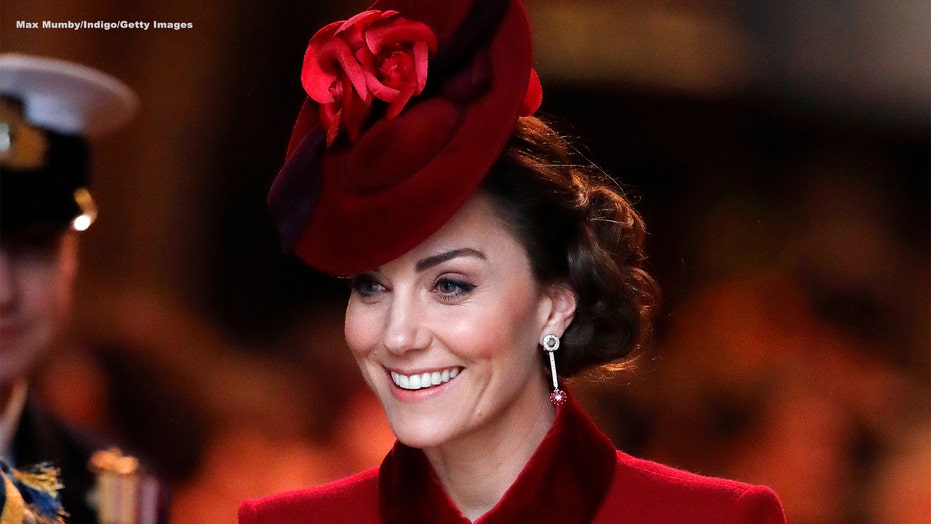 Kate Middleton is popular among palace aides and 'a rock' to Prince William, royal author claims
Kate Middleton is popular among palace aides and 'a rock' to Prince William, royal author Tom Quinn, who penned 'Kensington Palace,' claims.
Kate Middleton is standing by her man.
Royal sources have insisted the Duchess of Cambridge has been a shoulder to lean on for her husband Prince William as he copes with his rift with Prince Harry.
"Kate is a natural leader who has a magnificent ability to remain composed, even during the most challenging situations," a palace insider told Us Weekly for their new issue.
"Kate's used to all eyes being on her," another source claimed to the outlet. "Being in a strong, solid marriage to William helps. They lean on each other for support during difficult times and will talk through their problems. She's been her husband's pillar of strength throughout this whole ordeal."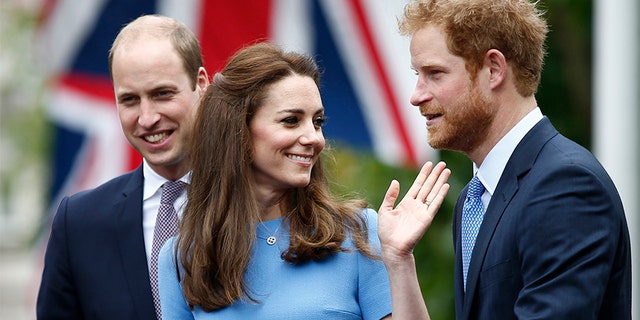 Prince William (left) with Kate Middleton (center) and Prince Harry previous did royal engagements together.
(Reuters)
On March 7, CBS aired a two-hour interview that the Duke and Duchess of Sussex did with Oprah Winfrey. During the televised sit-down, Harry, 36, revealed that his relationships with his father Prince Charles, 72, and older brother William, 38, have ruptured.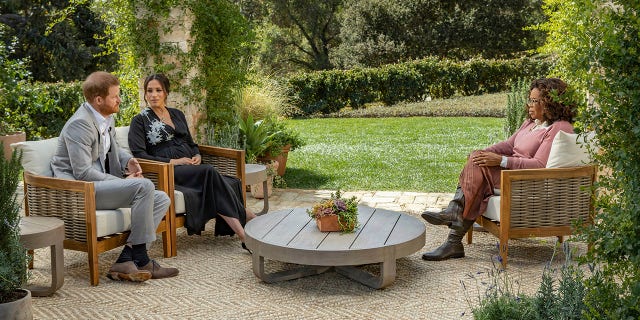 This image provided by Harpo Productions shows Prince Harry, from left, and Meghan, The Duchess of Sussex, in conversation with Oprah Winfrey.
(AP)
After the interview aired, Charles was questioned by a reporter about the interview during a visit to a vaccine clinic in London but remained silent. When William was approached during a visit to an East London School, he declared, "We're very much not a racist family."
During the interview with Winfrey, Harry said he will "always be there" for his brother despite their differences.
"I love William to bits," Harry said. "He's my brother. We've been through hell together. But we are on different paths."
When asked by Winfrey how he would describe the relationship now, Harry said, "space," adding, "Time heals all things, hopefully."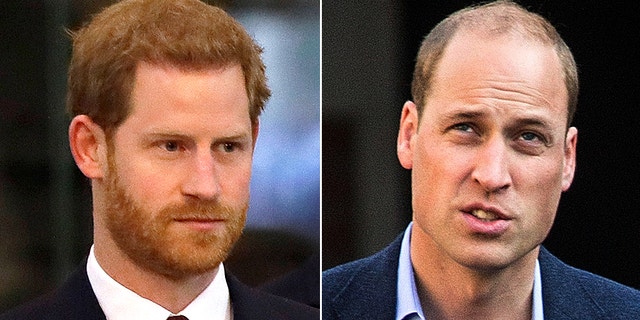 Prince Harry (left) described his relationship with Prince William as "space."
(Getty)
A source told the outlet that William and Middleton, 39, were "in total shock" after hearing Markle and Harry's allegations. One insider alleged that William, who is second in line to the throne, was "fuming" because he "absolutely does not support speaking out against the crown."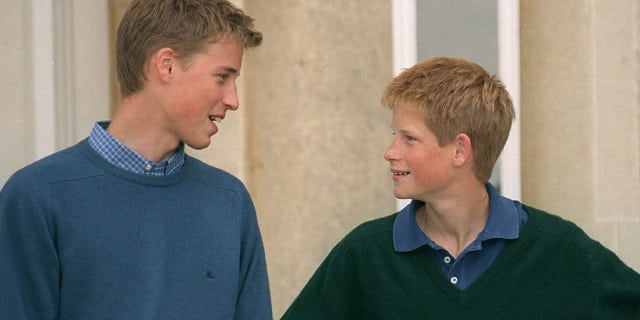 Prince William And Prince were known for having a close bond, especially after their mother's death.
(Photo by Tim Graham Photo Library via Getty Images)
After Harry and Markle married in May 2018 at Windsor Castle, the royal family seemed to welcome the Duchess of Sussex, a glamorous former TV star. The pair were seen as providing a fresh young face for the monarchy of an increasingly multicultural nation.
It didn't take long for the fairy tale to unravel.
The couple stepped away from royal duties last year and eventually settled in California, saying they wanted to escape racist coverage and unwanted intrusions on their privacy by the British media.
During the interview, the duke and duchess shared they are expecting a girl due this summer.
The Associated Press contributed to this report.
Source: Read Full Article