Kelly Clarkson might be booked and busy at the moment—hosting her own talk show, tomorrow's Billboard Music Awards, and being a celebrity judge on The Voice to name a few of her commitments—but that doesn't mean that she isn't hurting from recent events. In June, Kelly filed to divorce her husband, Brandon Blackstock, after seven years of marriage. Though Kelly hasn't explained why she and Brandon made the decision to split, she's opening up about how hurtful of an experience it has been for her and her children.
In an interview with Entertainment Tonight, Kelly admitted that she's always shared the details of her life, and that she wasn't expecting her marriage to end up like this. "I am an open book and labels and people frowned upon it early on," she said. "I feel like if you're hiding something, there must be something wrong with it. And there's nothing wrong with anything—life just kind of happens, and it takes turns that you don't expect and are sad."
Kelly also expressed a desire to be even more open with her fans about what she's going through, but for the sake of her children—River and Remington Blackstock, and well as her stepchildren Savannah and Seth Blackstock—she's being extremely mindful of what she puts out there.
She added: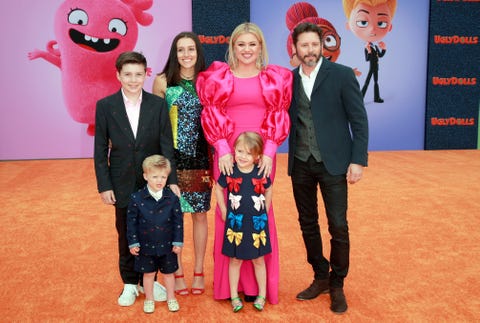 Fingers crossed that Kelly and her family can get through this rough patch as quickly as possible.
Source: Read Full Article