It's hard to believe Kim Kardashian West still has personal stories she's yet to share with the world. But on Tuesday, the KUWTK star surprised us by sharing more of her candid feelings about growing her brood and her rarely untold story of how she thought she had a miscarriage early on in her pregnancy with daughter North West.
During an appearance on her attorney Laura Wasser's All's Fair podcast, the 39-year-old admitted she has thought about having more children with Kanye West, but she can't take on anything else at the moment:
"I just can't do more 'cause I really want to go to school and I really want to do all this stuff. … I could do two more, but I just don't think I should. I'd have to go through . I'm gonna turn 40 — I don't want to be an old mom. I think four's good."
Law school, four kids, and not to mention all her other ventures, it's safe to say Kimmie's hands are full, though Laura seemed to disagree:
"If anyone can do it, it's you. But again, you also want to be able to pay enough attention to the four you have."
Citing Kris Jenner as a perfect example with her six kids, Kourtney Kardashian's younger sis explained:
"That's the thing — I want to pay attention. I think everyone needs attention. And just seeing how my mom is 64 and we still don't stop bugging her … at 40, I'm calling her daily, all day long."
Not to mention the toll having a child had on her!
Kim, who gave birth to her first child with 'Ye in June 2013 recalled how she was told by her doctor during a pregnancy checkup that there was no heartbeat. 
The KKW Beauty mogul started the conversation by explaining that she was planning on freezing her eggs right before getting pregnant with North, only to find out from a fertility doctor her egg count was "like, nothing." 
She remembered:
"The plan was to freeze my eggs, 'cause all the doctors said, 'You should freeze your eggs.' … But what I learned was, when you're on the pill and you're going to check any of your egg count, big mistake, just don't do that. The pill is supposed to suppress all of that. So you cannot know if you're really supposed to do any of that until you're really off the pill."
Startled by the findings, Kim decided to get off her birth control as she was about to go to Miami to film E!'s seminal series, Kourtney & Kim Take Miami — and ended up getting pregnant with North "the next month."
At that point, Kim had been in a relationship with Kanye for seven months, but was still legally married to ex-husband Kris Humphries. So she was already in a fragile state before she started bleeding "really heavily" while filming her reality show. 
She recalled:
"It was all new territory to me and I was so scared. And, literally, I thought I had a miscarriage, 'cause I was really heavily bleeding and in so much pain in Miami. Went in, 'cause you have to go and do like a D&C (dilation and curettage) to clean out your miscarriage."
After going in to meet with her doctor, Kim was told "there was no heartbeat," with the doctor explaining:
"Oh, you had a miscarriage."
Except she didn't. Kim explained she returned to the doctor's on Thanksgiving morning, 2012, to discover there was a heartbeat after all!
Still, the rest of the pregnancy was pretty rough for the reality tv icon. She remembered:
"We ended up obviously having North, and I had a really bad pregnancy, I had preeclampsia, I delivered six weeks early, she was four pounds and I had something called placenta accreta, where the placenta grows inside your uterus. It's honestly what people die from in childbirth, so you have to get the placenta out within a certain amount of time and you just can internally bleed."
Doctors apparently had to "cut the placenta off with his hands" inside of Kim, which "left a hole" in her uterus. Because "that muscle doesn't grow back," the SKIMS creator explained, she "could not" get pregnant with her second child, Saint West, at the time, revealing:
"After I had North, luckily I did go through the process of getting embryos and tried to get pregnant for about a year and a half, could not, and so they said I would probably not get pregnant, so I used one of the embryos and was able to get pregnant with Saint."
Even though it obviously all worked out in the end, it's sad to hear Kim went through such a traumatic first pregnancy.
What do U think of this story, Perezcious readers?
Related Posts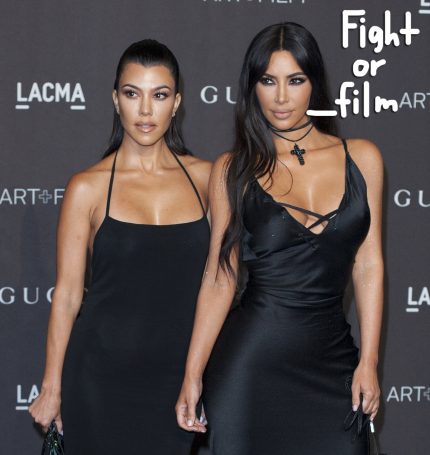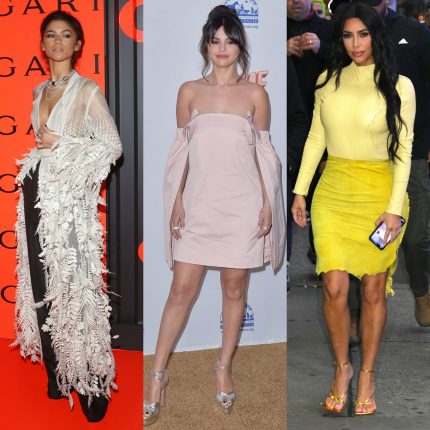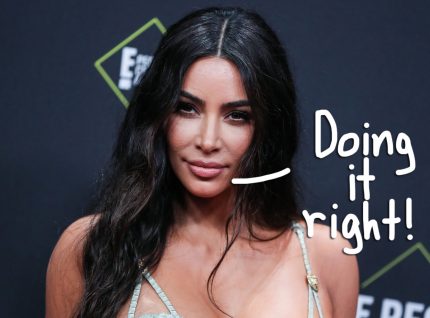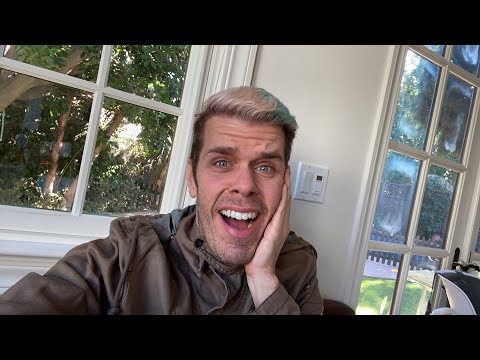 Source: Read Full Article