Keeping Up With the Kardashians first premiered in 2007 and so much has happened since. Viewers have watched the cast grow up and begin to start their own families over time. The famous celebrities have grown accustomed to being in the spotlight, and when it comes to their parenting decisions, it is no different. Kourtney Kardashian is often in headlines in regard to how she chooses to parent. Take a closer look at how many kids Kourtney has, and why she has been getting so much unexpected praise for sharing her parenting wisdom.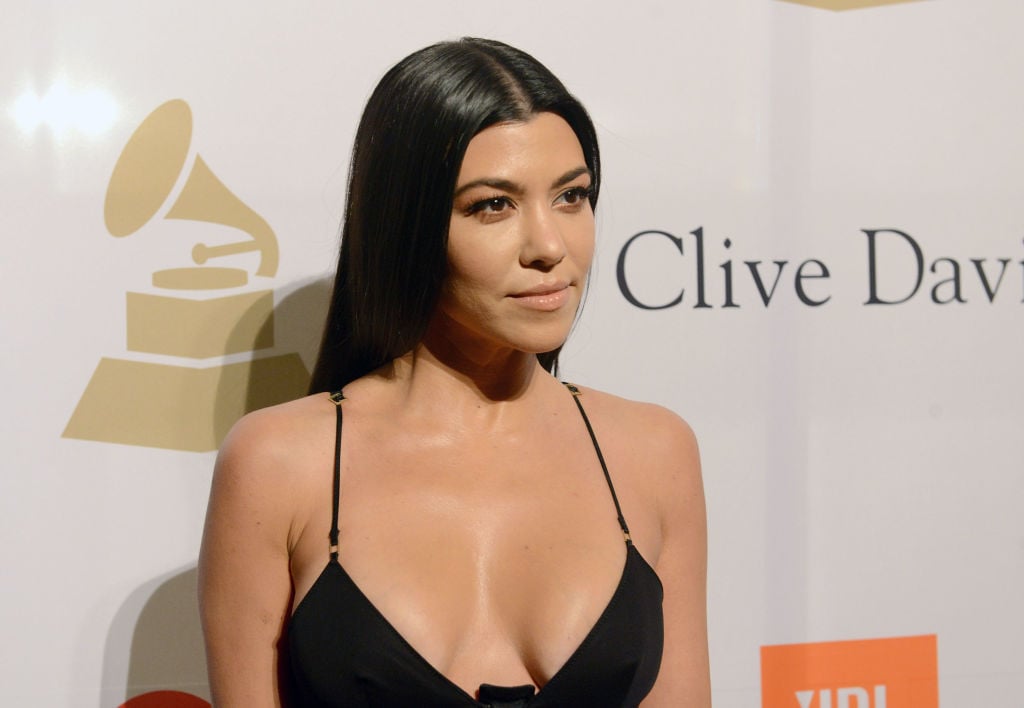 RELATED: Kardashian Fans Think Reign & Penelope Disick Look Like Adorable Twins
How many kids does Kourtney Kardashian have?
Kourtney Kardashian currently has three children. Mason Disick is Kourtney's oldest child. Viewers of Keeping Up With the Kardashians watched as Kourtney brought her first child into the world in 2009. A few years later Kourtney gave birth to her first daughter, Penelope Disick. Penelope was born in July of 2012 and the two appear to be very close. Reign Disick is Kourtney's youngest child and oddly enough shares a birthday with his brother Mason. 
Scott Disick is the father of all three of her children. Though the couple is not together, Kourtney and Disick are often celebrated and acknowledged for their amazing abilities to co-parent together. Overall, the family seems very happy whenever they are all together.
Kourtney Kardashian's reputation when it comes to parenting
It is no secret that Kourtney Kardashian has faced some obstacles when it comes to the public's perspective of her parenting. Over the years Keeping Up With the Kardashians has shown viewers the barrier that Kourtney was sometimes up against when it came to her family and the public. Kendall Jenner has been the one to put her sister on blast in light of her mothering skills. On an episode of Spill Your Guts or Fill Your Guts Kendall ranked Kourtney as the worst parent of her siblings. In the past, Kim Kardashian West has also thrown shade at her sister Kourtney for allowing her children to sleep in bed with her, according to Moms.com. As time goes on Kourtney's parenting decisions continue to be a publicly disputed topic. However, just the other day Kourtney shared something on social media that has just about everyone applauding her parenting wisdom. Find out what everyone is talking about.
Why were Kourtney Kardashian's parenting skills recently applauded?
Kourtney Kardashian recently sent out a Tweet that has people everywhere applauding her parenting skills. In the Tweet Kourtney wrote, "Love yourself first, chase your dreams, make mistakes (and learn from them), believe in God's plan, you are more beautiful than you will ever know, and oh so smart, there is no one else like you in the entire world, you are loved. Things I tell my daughter." Kourtney's fans and followers were loving the unexpected wisdom shared by the famous reality TV star. 
Though Kourtney is often involved in controversial headlines and the media for her role as a mother, people were eager to show the Kardashian some praise and love for her perspective. One fan posted, "the greatest thing you can do is teach her to believe in herself and you'll love her don't matter what." Other fans used this as an opportunity to acknowledge the underlying controversy over Kourtney's parenting decisions. One Tweet read, "I love the fact, that she chooses her kids despite of what her sisters think." Overall, Kourtney's fans and followers were happy to see the celebrity share her parenting wisdom. More importantly, it seems like fans are inspired by and agree with Kourtney's intentions and perspective when it comes to parenting.
Source: Read Full Article