Sure, the coronavirus outbreak might have people a *little* worried about staying inside for long stretches of time during this pandemic, but it looks like Kylie Jenner isn't feeling super anxious about this. Why? Because this isn't her first rodeo with social distancing—turns out Kylie's done this before, but like…on her own free will.
On Instagram, Kylie encouraged her 166 million followers to limit their interaction with others to minimize the spread of the virus and shared that her pregnancy provided her with a similar experience. "Another daily reminder to take this social distancing seriously and self quarantine," she wrote, for which I commend her for!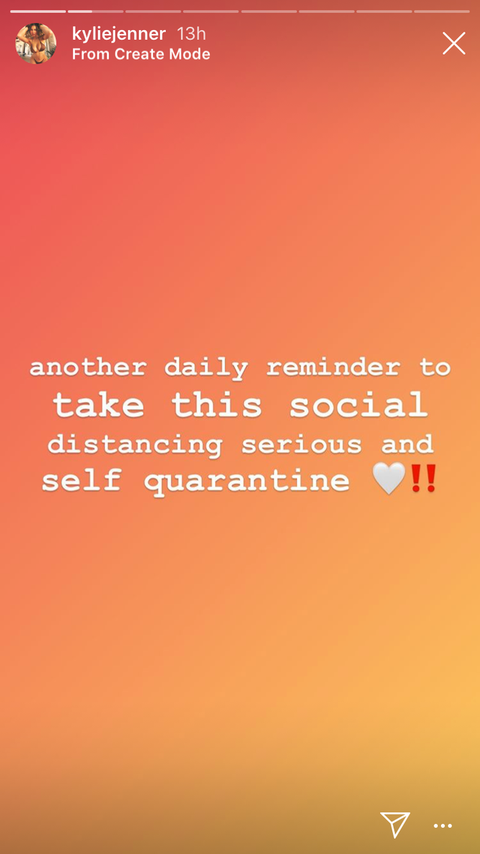 Then Kylie shared how long she's been cooped up in her house. "I'm on day 8," she said, revealing that "My pregnancy prepared me for this. 😩 I didn't leave the house for months." I genuinely don't know how I could live without knowing this info!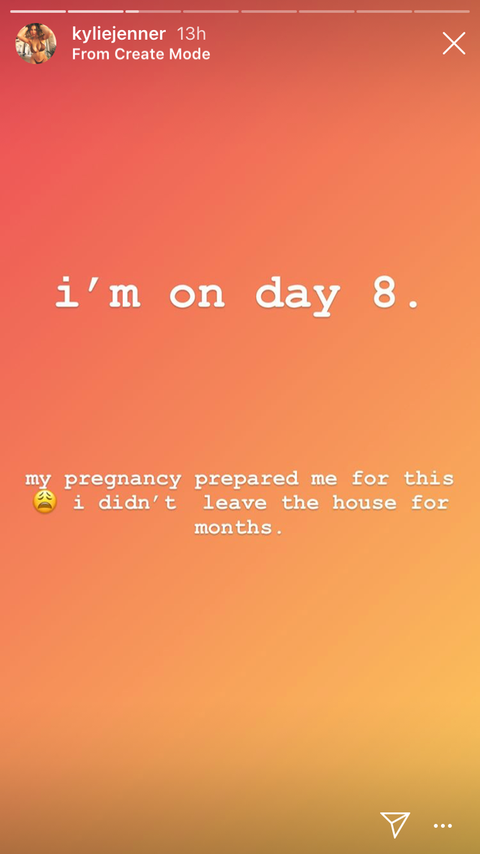 As a reminder, Kylie spent a large time away from the public eye in 2017 and 2018 while she was pregnant with her baby girl, Stormi Webster. She still managed to film Keeping Up With the Kardashians, and had friends and family visit if they wanted to see her.
And in case you were wondering, no—the Kar-Jenners are not quarantining together rn. In an abundance of caution, they're all self-isolating their own homes to be safe. "[I] miss my sisters but we are all social distancing and staying away from each other all separately self quarantined," Kim Kardashian wrote on Instagram. "It's hard but we have to do this for our safety and for everyone else's. PLEASE do not ignore the severity of the warnings to stay inside to stop the spread of this virus. We will all get through this!"

Source: Read Full Article