Yo. It's been a hot sec since there's been an update on what the heck is up with Kylie Jenner and Jordyn Woods in the wake of all that drama a few months ago, but Kylie just made a subtle social media change that might mean more than meets the eye.
Here's what's up: A few weeks ago, the internet at large noticed that Kylie's Twitter banner was a picture of her and Jordyn. That was pretty weird, because they obviously had major drama because of the Jordyn/Khloé Kardashian/Tristan Thompson situation.
This was even weirder considering the shot was from a Kylie Cosmetics collab they did together and the products from that same collab had gone on sale in the wake of the news that Jordyn and Tristan had "hooked up." So yeah, the whole thing was really fishy but also felt like a pseudo-clue that everything was going to be okay in the end, right? Nope? Just me? Okay.
Anyway, fast-forward to today, and Kylie's Twitter banner is magically just…different.

Here's what it was before:

The last update we had on the two was when Jordyn told paparazzi outside of LAX that she still has love for Kylie. That was a little over a week ago, which makes this Twitter change a bit yikes.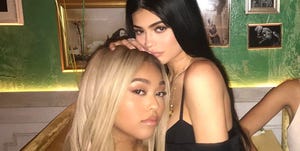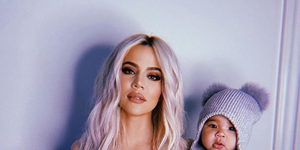 Source: Read Full Article