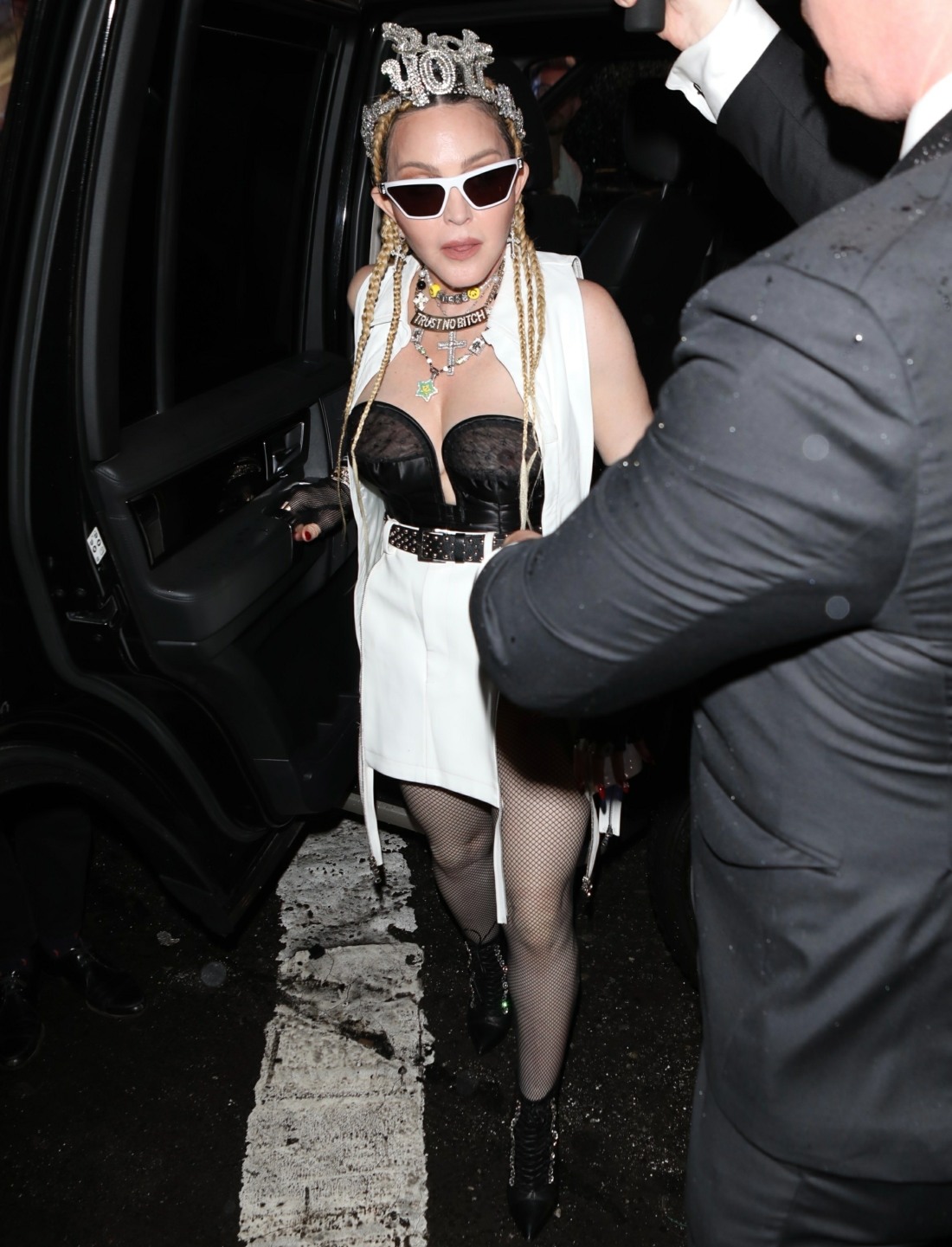 When Madonna made a surprise appearance at the VMAs earlier this month, I think a lot of casual Madonna fans were sort of shocked by her appearance. Madonna mostly exists on social media these days, in carefully curated images which still show off the massive amount of plastic surgery she's gotten in the past decade. But public appearances are increasingly rare, because Madonna can't always control which unflattering photos are taken. Still, she came out to Times Square last night to support her Madame X concert-documentary film, which will air/stream on Paramount Plus next month.
As with Madonna's appearance at the VMAs, I'm arguing with myself about what to say about Madonna lately. She's 63 years old and she can do whatever she wants, plastic-surgery-wise or whatever. It's not about her "right" to get chin implants, face lifts, butt implants, etc. It's about the sh-tty quality of the work and the energy behind it for me. Like, I just think Madonna looks and seems sad. Like she's holding on for dear life to this idea that THIS is what she needs to do to be relevant. And it's not at all.
The outfit is hilariously bad too – it looks like she's so desperate to dress like a kid, and then she dons the "F–k You" tiara and walks around like her back hurts and her hip is about to give out. Good lord.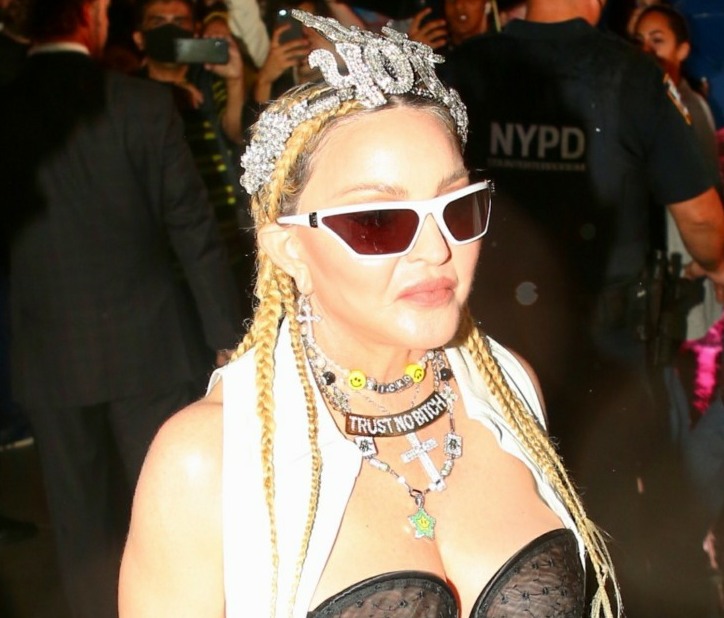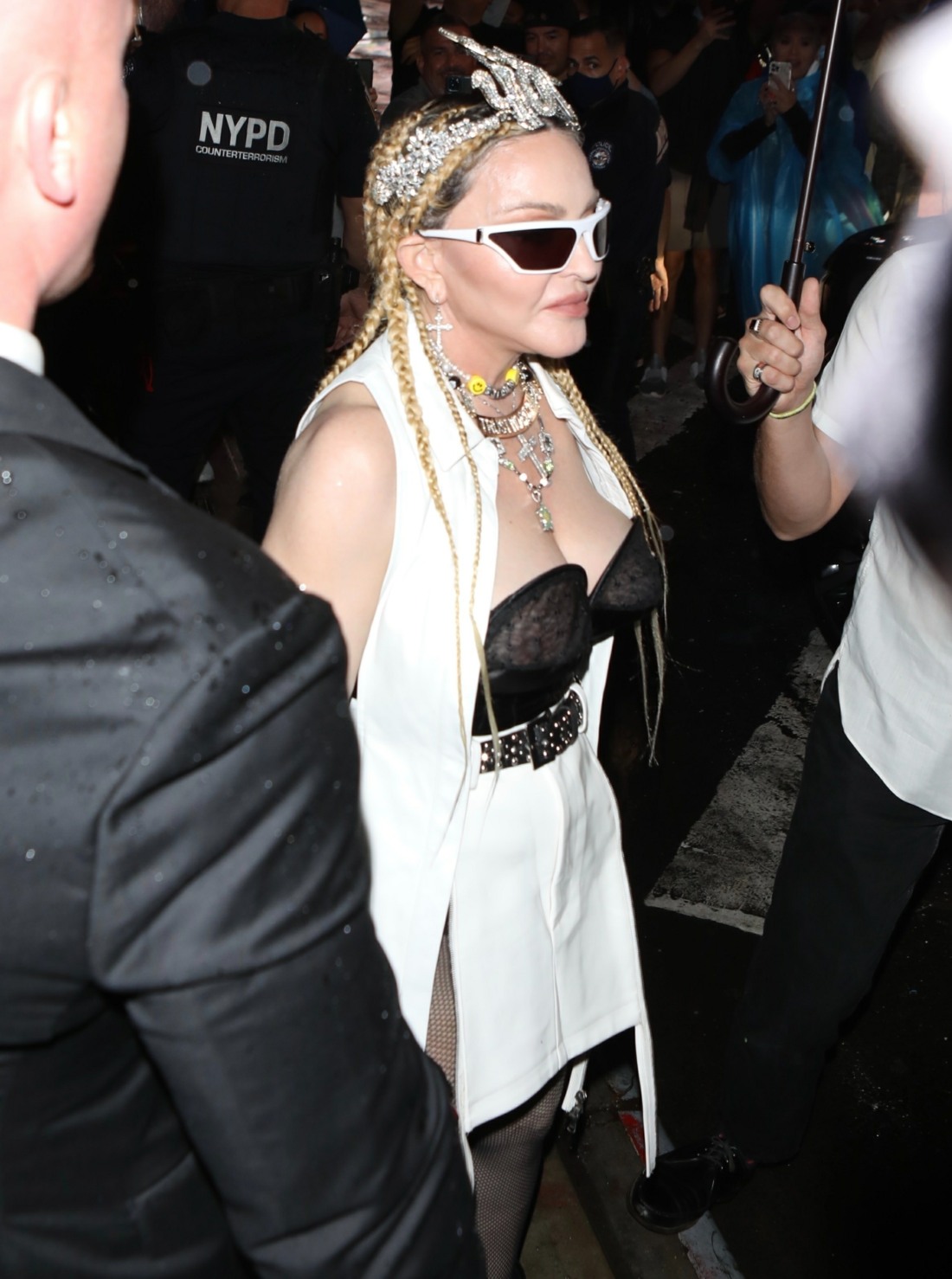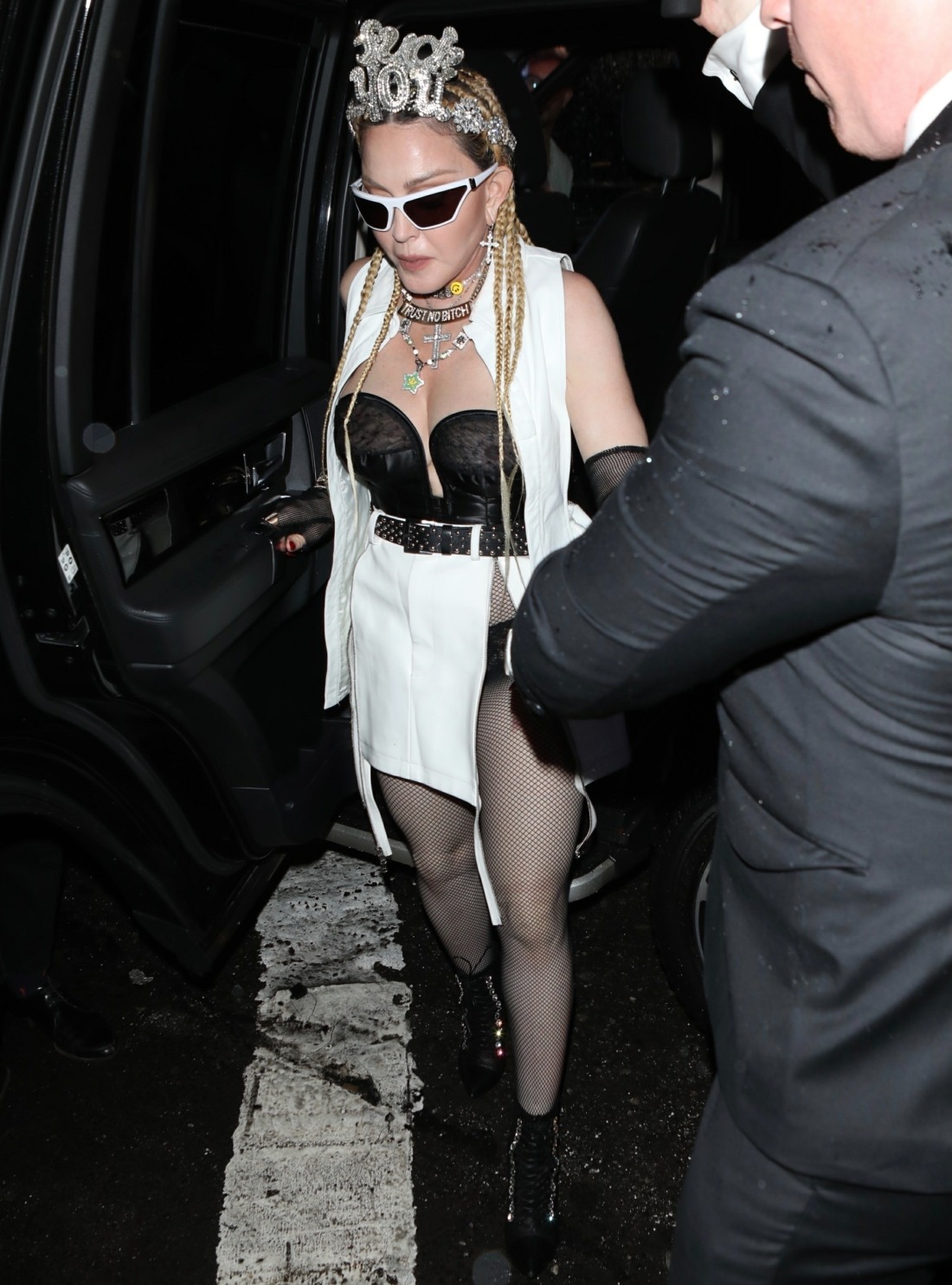 Photos courtesy of Backgrid, Instagram.
Source: Read Full Article