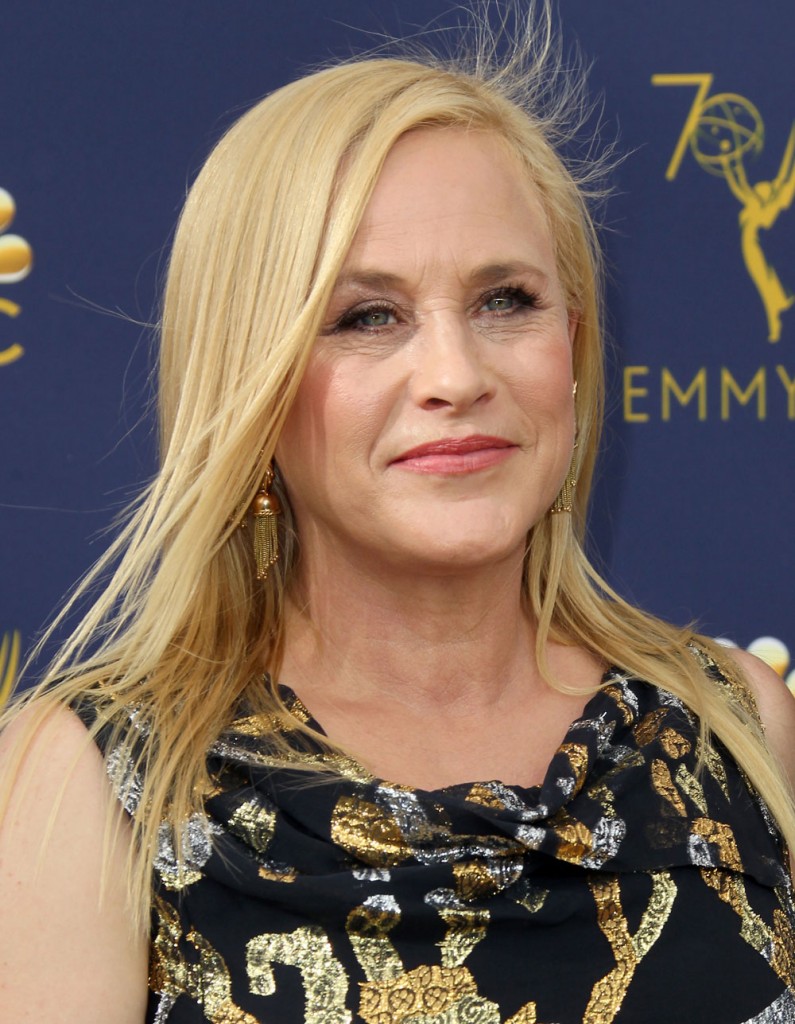 Before MeToo, we had a conversation about the wage gap and pay equity, which was helped along by Patricia Arquette's powerful speech in 2015 at the Oscars. (Has it been that long? It seems like yesterday yet a lifetime ago.) Patricia was not the best representative of the movement, she tweeted and said some things that were peak white feminism. However she helped bring awareness to this issue, which was in the news after the Sony hack revealed massive wage gaps late in 2014. Patricia has a new Showtime series coming out, Escape at Dannemora, where she plays the prison employee at an upstate NY prison in the true life story of two inmates' 2015 escape. Her character had a sexual relationship with both inmates, played by Paul Dano and Benicio Del Toro, and orchestrated their prison break. The series is directed by Ben Stiller and it's getting rave reviews, as is Patricia's performance. It's out this weekend and I want to see it now! It's being lauded for its realism, which Patricia told The Daily Beast was important for her. She gained 40 pounds to play her character, Tilly Mitchell. In a new interview with The Daily Beast, Patricia said that it felt both normal and terrifying to play a woman in her 50s whose sexuality is shown on screen.
She still gets offered less than her male costars
"I think that I've been more conscious myself, and therefore pushing, asking for more equity and fairness. I've walked away from several jobs because they were giving me really bulls-t deals that were really shitty and different from men in a really f-ed up way."
She recalls being offered "false equity" for a recent project. Basically, she was offered a payout structure that would give her a certain percentage of profit on the back-end. She recognized that she may not be offered the same salary as a male co-star who won more Oscars, but she wanted her payout structure to be the same as his, and was told no. "I was like, oh, the structure you set up for me, I would never get paid for this. It's such a bulls=t structure, you'd never see a penny of it. It's fake."
How the wage gap disproportionately affects single moms
"And now America's got millions of single moms, especially if they're single moms of color, who are making less by race, by sex, and if they're transgender women of color, really less," she says. "We have 1 in 5 hungry kids in America, and many of them have full-time working moms. Single moms. It can have deadly impacts. So I would like us to move forward. Unfortunately, with this president and this administration and this cabinet, I don't really see that happening. In fact there have been rollbacks."
She finds it scary and yet realistic to play a 50-something woman with a sex life
"I think at first I was like, oh, these guys conned and charmed this lady…" But the more she learned about Tilly, the more fascinated she was: by her agency, by what she thought she could get away with, and how building that house of cards affected her.
"Here's a normal woman, who's kind of invisible, who has a kind of middle American mentality of the world around her," Arquette says. "I think that there's value in that personality."
"I mean I was terrified, too," she says, laughing. "I'm a terribly, terribly shy person. I'm a person who usually takes baths in the dark. Even with myself I'm shy. So believe me, it's weird."
On how women her age are depicted as no longer f-able
"It's true," she says. "But believe me. A lot of people will be like, 'Yuck. No.' It may impact my career. You know, we're sitting here talking about, hey, what a cool thing to be able to explore this. I know very well there's going to be a lot of movies nobody's going to even think of me for because of the way I look in this movie. So there is a gamble, a literal, actual risk that you take."
She starts giggling so much she starts to lose her breath. "But hey, you know. Some people will decide for sure that this is my last f-able day."
[From The Daily Beast]
I'm 45 and I finally understand all those stories about 40-something women having affairs (I did not, I'm divorced) because they want something more out of life. This story sounds realistic because it actually happened. It's got the gritty true crime angle, but it also shows that older women have sex. It's about time that's shown on screen. Maybe we can get some romcoms with older women who aren't typical Hollywood actresses. I would love to see that happen in this golden age of streaming shows. Let's have a whole series about it, with a lead character going through menopause and navigating relationships. You know who would be awesome to star? Marcia Gay Harden, I love her and think she's underrated, or Viola Davis! That reminds me to see Widows. Viola's character gets hers in that movie too.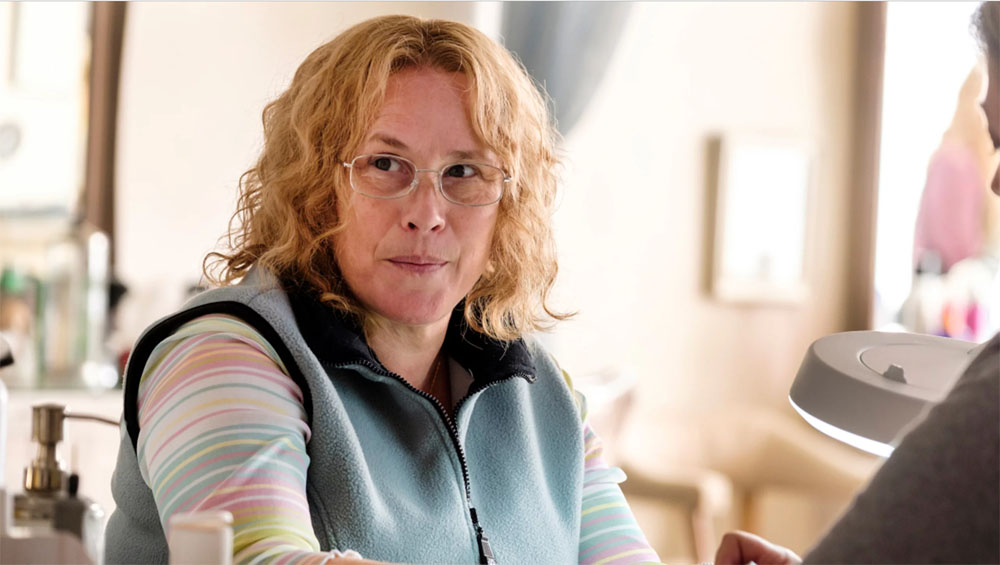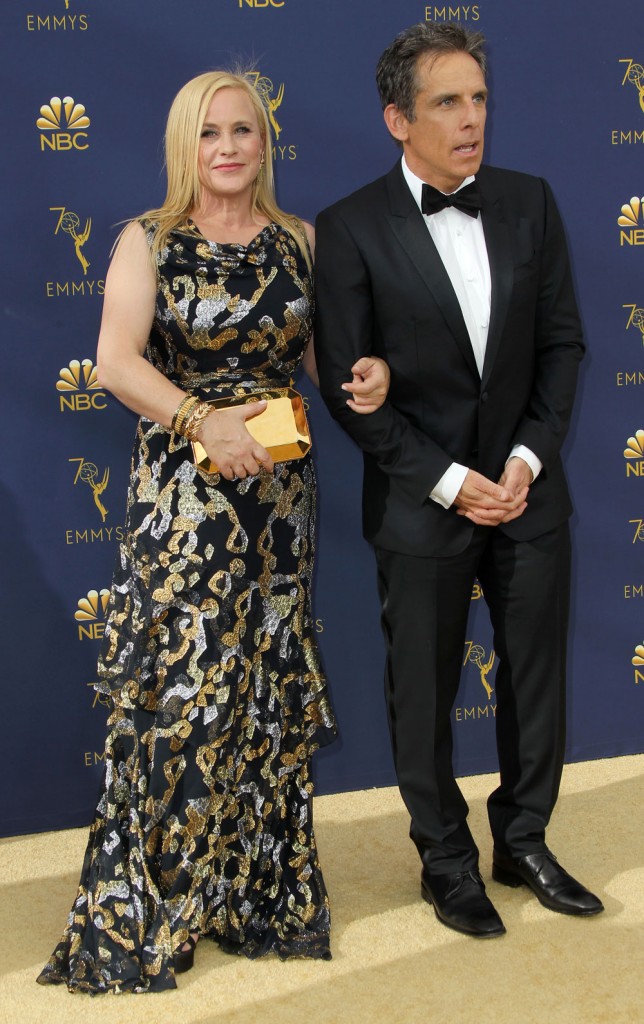 Source: Read Full Article