In a sudden turn of events, Piers Morgan has quit Good Morning Britain. The unexpected news comes after Piers made controversial comments about Meghan Markle and Prince Harry's tell-all interview with Oprah.
"Following discussions with ITV, Piers Morgan has decided now is the time to leave Good Morning Britain," a spokesperson for the show revealed. "ITV has accepted this decision and has nothing further to add."
It isn't a secret that Piers doesn't like Meghan, but he took his attitude toward her to another level when he dismissed her admission that she was struggling with dark thoughts while living in the palace. "I don't believe a word she says, Meghan Markle," he said on his former morning show. "I wouldn't believe her if she read me a weather report."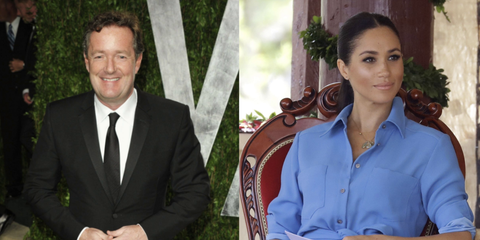 The U.K.'s communications regulator, Ofcom, received more than 40,000 complaints (!!) from viewers and announced it was launching an investigation to determine whether or not the ITV show broke broadcasting rules about harm and offense.
Source: Read Full Article