Remember when Rachel Bilson posted that iconique throwback of herself and Rami Malek in high school? It was truly glorious, but sadly the photo no longer exists on Rachel's account due to Rami asking her to delete it.
Rachel told this slightly awk story on Dax Shepard's podcast (via E! News), saying she "was just a little bummed at how it was handled." The actress went on to explain that she and Rami were good friends and in the "same crew" back in high school, and that she thought her post would just be a fun, light-hearted throwback.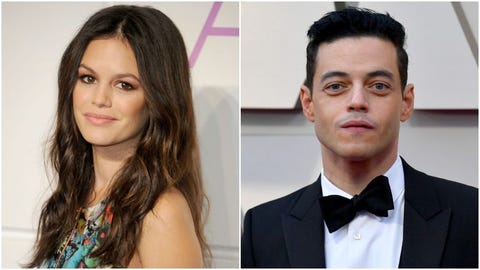 But apparently Rami wasn't having it. As in he fully DM'd her and asked that the photo be removed.
Apparently, Rami "didn't like the picture of himself" and didn't respond to Rachel's response. "I removed it and I even wrote to him a really nice message: 'I'm so sorry. Go get the Oscar! You're doing amazing.' And I never hear anything back, which is fine. But I was super bummed because he was always so nice and we were good friends."
Welp. Awk times.
You love all the deets on celeb news. So do we! Let's overanalyze them together.
Source: Read Full Article