Ree Drummond once again proved to her fans that she has a good sense of humor. When The Pioneer Woman star posted a photo of herself in a silvery winter coat, she made a joke about the old "aluminum foil" garment and her fans loved the caption.
Ree Drummond posted a photo of herself in her 'aluminum foil' coat
On Dec. 16, Drummond took to Instagram to share a photo that The Pioneer Woman star's daughter Alex took. In the pic, she rocked a cute hat and a shiny coat.
"Alex took this photo last night. We decided to name it 'Between Two Trees,'" Drummond wrote in the caption. "Just kidding, we didn't decide to name it. I'm just trying to come up with a caption so I can post this photo of me in my trusty old aluminum foil coat."
She continued, "I've had this coat for 94 years and it not only keeps me warm, it doubles as an iPhone charger. (Just kidding there, too. I'm up a little early this morning.)"
https://www.instagram.com/p/CXivSWQL8Uz/
Drummond's fans loved how she made fun of herself
Drummond's fans chimed in with comments on the post, noting how they loved how she doesn't take herself too seriously. "Too funny!!!" one fan wrote. "Great pic of you in your old aluminum foil coat"
Others commented, "Love it and you're hilarious," "Your sense of humor makes me smile," and "Your sense of humor is infectious!"
Some of Drummond's followers shared how they appreciate her personality. "I LOVE your sense of humor and zest for life," one wrote. Another fan commented, "Can I be your friend lol — you're so funny!"
Other fans joined in on the ribbing, with one person commenting, "You probably get good TV reception when you wear it" and another fan writing, "Those coats are the warmest!! And double as an emergency SOS if you ever get stranded."
Of course, it didn't go unnoticed that The Pioneer Woman star looked pretty fabulous, tinfoil coat and all. When a fan wrote, "You are GLOWING queen!!"  Drummond gave all the credit to her shiny clothing, responding, "It's my coat!"
Others shared sweet comments like, "Great photo of you," "You are so beautiful," "You are gorgeous! And funny!!," and "You are clever and funny! Coat looks great on you!"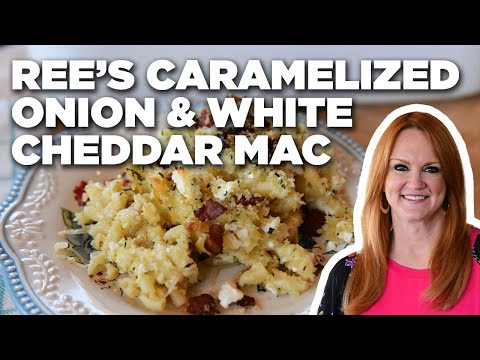 'The Pioneer Woman' star's fans appreciate how she keeps it real
In a December interview with Mashed, Drummond chatted about why she thinks she continues to stay relevant. "I think it's just been important for me to always stay true to who I am and what my cooking is and not try to be something I'm not in the food space," she shared.
Drummond continued, "I've always definitely let my home life and family life inform the things that I cook, the food that I make. I also — and I hope it shows — I have so much passion for what I do, cooking, having my cooking shows, writing cookbooks."
Her fans certainly feel the love The Pioneer Woman star puts into everything she does. "12 years after my first cookbook, I still love the whole process and hearing from people who are making the recipes in my cookbooks," Drummond explained.
Source: Read Full Article