As Sex and the City fans, we're still finding it difficult to wrestle with the fact Chris Noth is facing misconduct allegations. In case you haven't heard, over the past week the man who was Mr. Big has been accused by three women of sexual assault.
Ever since the allegations have come to light, we've been especially curious about how his longtime TV love interest would react.
Well, Sarah Jessica Parker didn't make us wait long. On Monday, along with co-stars Cynthia Nixon and Kristin Davis, she released a joint statement saying:
"We are deeply saddened to hear the allegations against Chris Noth. We support the women who have come forward and shared their painful experiences. We know it must be a very difficult thing to do and we commend them for it."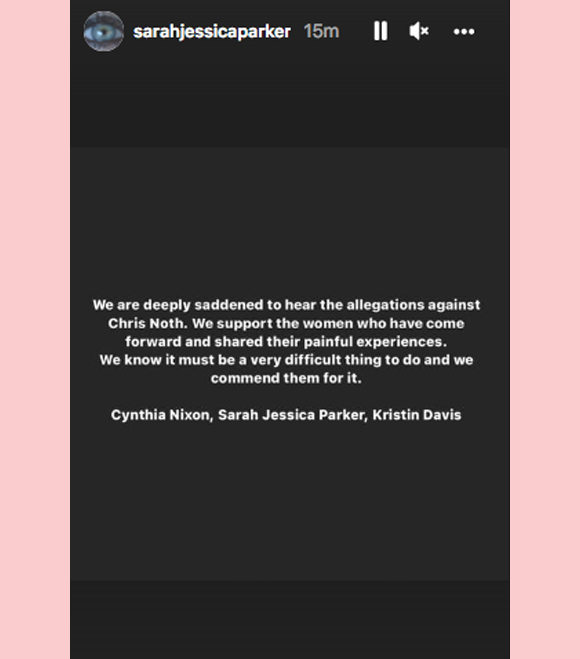 Good to hear they support the women who came forward. That's not something that could have been easy either, considering they have been so close to Chris for so long.
As for And Just Like That…, well, it's not like they have to make an official statement and fire him. After all, they kind of did that in advance, didn't they?
What do YOU think of SJP and the other SATC stars' statement?
Source: Read Full Article