T.I.'s daughter Deyjah Harris has subtly reacted to her father's mortifying comments that drew the ire of social media.
As we reported, the 39-year-old rapper recently revealed on a podcast he attends the 18-year-old's gynecologist appointments to make sure her hymen is still intact, which prompted Twitics to call him "controlling," "possessive," and in need of therapy.
Well, the teen kind of sort of addressed the controversy on her Twitter account Tuesday — and while she didn't say much, it's pretty obvious she's humiliated about the whole thing.
Deyjah tweeted:

Hang in there, girl!
The star's daughter received a flood of support from her fans in response. One user wrote:
"Love you too beautiful! I'm so sorry you have to deal with this and your personal business being aired publicly! We love, support and stand by you."
Another shared:
"I am so sorry that you are going through this, it's not right. Your body is yours no one else's. I am praying that you will be OK. Sending lots of love."
Meanwhile, her father is still receiving lots of criticism for his actions — not just from fans, but from his former protégé, Iggy Azalea, who wrote in a since-deleted tweet: 
"Really I wish the women who interviewed him would have said something to him. He has serious control issues with women in all aspects of his life and needs therapy."
For their part, Nazanin Mandi and Nadia Moham, cohosts of the Ladies Like Us podcast where the Grammy winner appeared earlier this week, have since apologized for their "knee jerk reaction to the uncomfortable topic."
In a statement posted on Instagram Thursday, the cohosts explained they laughed during T.I.'s comments because they were merely "caught off guard/shocked" by his admission. The episode has also been deleted.
The duo explained:
"To everyone confused, angry and hurt by the recent episode of Ladies Like Us, we want to apologize for our knee jerk reaction to the uncomfortable topic. We were completely caught off guard/shocked and looking back, we should have reacted much differently in the moment. The comments that were made and the reaction that followed are not in any way a reflection of our personal views on the topic. We support and love Women and feel that their bodies are theirs to do as they wish… There was absolutely no ill intent towards any party involved & feel deeply awful about the entire incident. We are not perfect, take full accountability of our lack of action & are continuously learning along the way. We know an apology doesn't make this go away but we welcome the discussion — that's what our podcast is about."
For those who don't know, the anecdote came after Mandi and Moham asked the rapper if he'd had the "sex talk" with his kids, to which he replied:
"Have I? We go…Deyjah's 18, just graduated high school, now she's attending her first year of college, figuring it out for herself. And, yes, not only have we had the conversation…we have yearly trips to the gynecologist to check her hymen."
He then reminisced about a visit that took place after his daughter's 16th birthday, remembering:
"Right after the birthday, we celebrate…usually the day after the party. She's enjoying her gifts. I put a sticky note on the door: 'Gyno, tomorrow, 9:30.' We'll go and sit down, and the doctor will come and talk, and you know, the doctors maintain a high level of professionalism. He's like, 'Well, you know, sir: In order for me to share information…' I say, 'Deyjah they want you to sign this…so we can share information. Is there anything that you would not want me to know?'… But I will say, as of her 18th birthday, her hymen is still intact."
Her self esteem, on the other hand, might need a check-up after this embarrassing ordeal.
Related Posts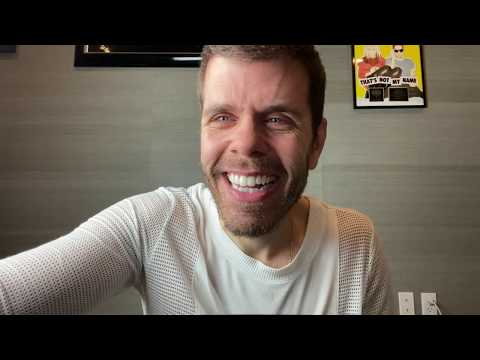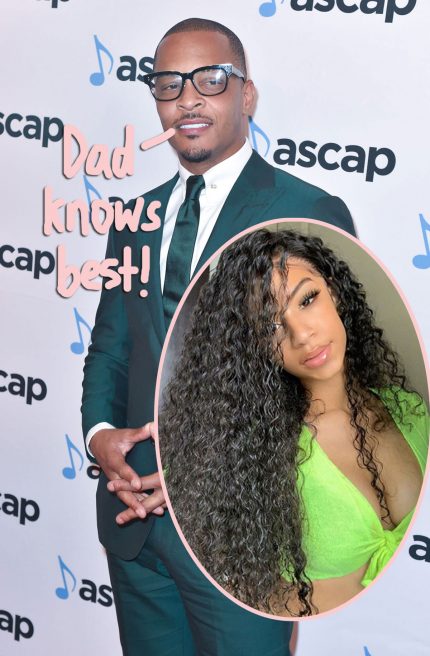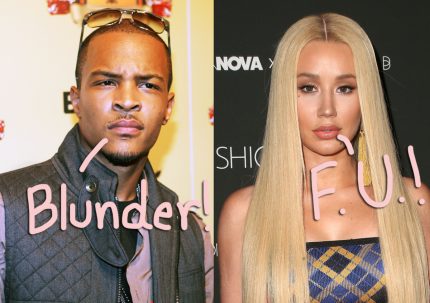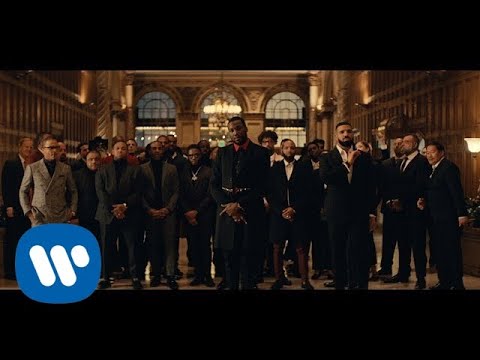 Source: Read Full Article