Taylor Swift has never been shy about expressing her feelings. Whether she's calling out Netflix and Ginny and Georgia for a tasteless joke the show made at her expense, championing for musicians to have more ownership over their art, or sharing her innermost thoughts through her music, Swift has a reputation (no pun intended) for being outspoken. But something that Swift hasn't been outspoken about is Camilla Belle and the song she, allegedly, wrote about her.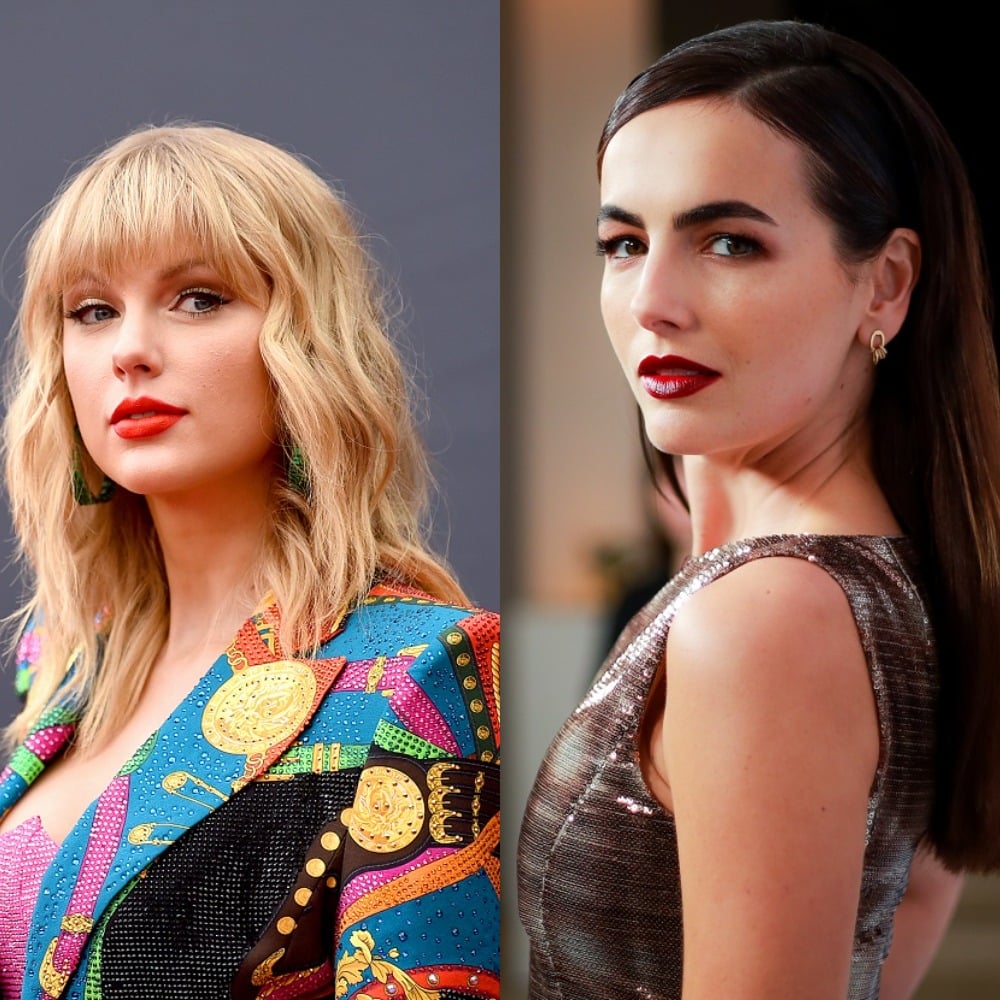 Back in 2010, Swift released her third studio album, Speak Now. Long-time fans are particularly attached to this body of work because Swift is the sole songwriter on the album. One of the most memorable songs is called "Better Than Revenge", which fans have speculated for years is about Belle. Belle famously dated Swift's ex-boyfriend, Joe Jonas, after meeting him on the set of his music video, Lovebug. In fact, many people have speculated that Jonas broke things off with Swift in order to pursue a relationship with Belle.
Taylor Swift's song, 'Better Than Revenge' is allegedly about Camilla Belle
Swift's lyrics in "Better Than Revenge" certainly seem to support the theories that fans have speculated about throughout the years. Belle, like the woman Swift mentions in the song, is an actress. Furthermore, the narrative displayed in the song matches the timeline of Belle's relationship with Jonas.
Though the song released over a decade ago, some people still feel that Swift owes Belle a public apology. Swift apologized to Jonas a few years back for some of the statements she made about him after their brief courtship ended. Furthermore, as Swift has attempted to align herself and her brand with feminism and calling out sexism and slut-shaming, some people feel that she needs to take accountability for when she herself was a perpetrator of slut-shaming. The chorus of "Better Than Revenge", in particular, is an instance where Swift criticizes another woman for her sexuality.
Will the songwriter apologize to the actress when she re-releases her third album?
She's not a saint and she's not what you think
She's an actress, whoa
She's better known for the things that she does
On the mattress, whoa
Soon she's gonna find
Stealing other people's toys on the playground
Won't make you many friends
She should keep in mind,
She should keep in mind
There is nothing I do better than revenge, ha
As the evermore artist recently called out Netflix and Ginny and Georgia for a sexist joke that they made at her expense, many critics began questioning whether she'd ever publicly apologize to Belle. "On this topic, this would also be a good time for Taylor Swift to finally publicly apologize to Camilla Belle, or will she just not re-release that song and continue pretending it never happened?" one person wrote on Oh No They Didn't.
Swift has addressed the song since it released
As Swift has plans to re-release Speak Now, her critics are speculating if "Better Than Revenge" will be included and if Swift will address her problematic lyrics. To be fair, Swift has made mention of how she has grown since she wrote "Better Than Revenge." In an interview with The Guardian she had this to say about the tune:
"I was 18 when I wrote that," Swift stated. "That's the age you are when you think someone can actually take your boyfriend. Then you grow up and realize no one can take someone from you if they don't want to leave." Clearly, Swift has changed her way of thinking since she wrote "Better Than Revenge" and perhaps she has privately apologized to Belle for the lyrics if they are truly about her. But, considering the songwriter is so vocal, it doesn't surprise us that some people want a public acknowledgment and an apology.
Source: Read Full Article