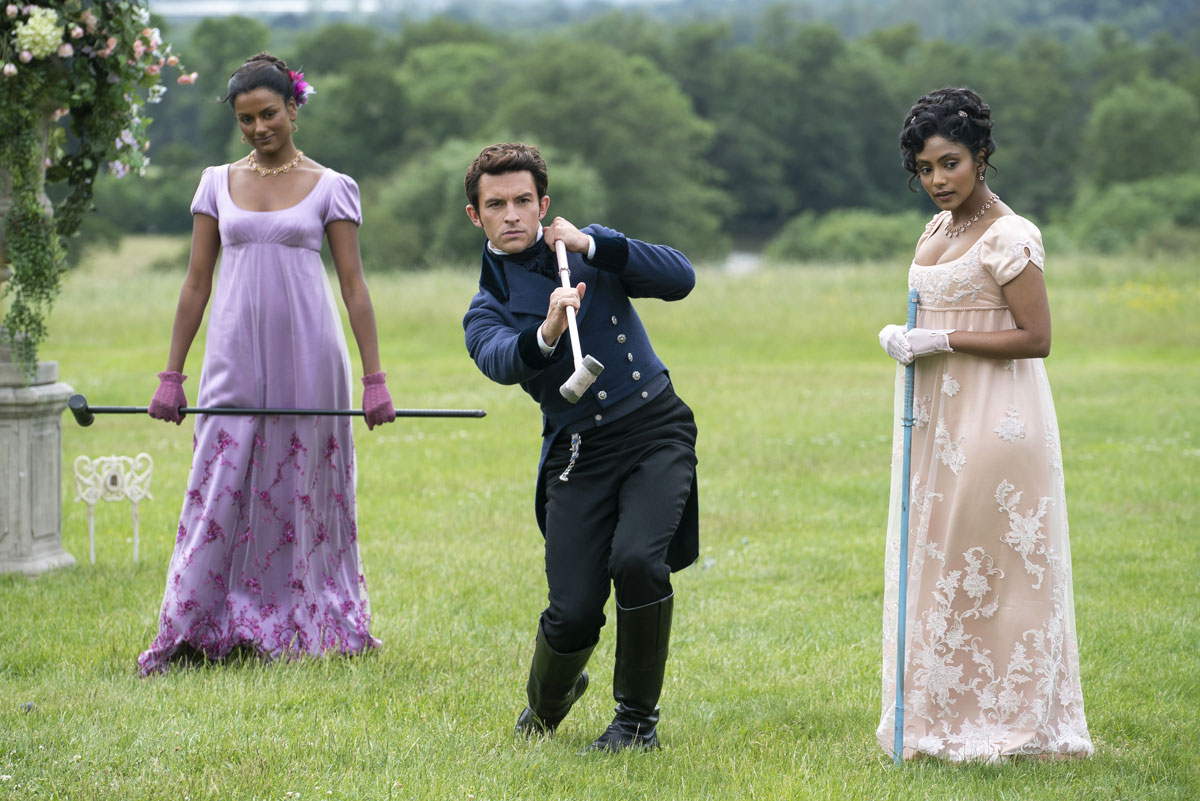 I saved the Bridgerton Season 2 full trailer as a lil' treat for myself after I finished all of my "serious" work this morning. That's what Bridgerton is for me – a fun, sexy treat. Nothing serious, just pure indulgence. I feel similarly about The Gilded Age too, which is absolutely a worthy "replacement" for Downton Abbey. It feels like there's a genuine trend of high-production soap operas these days and I'm all for it.
So, in Bridgerton Season 2, the main story is Jonathan Bailey's Lord Anthony Bridgerton and his quest to find his equal partner. The photos Netflix released are VERY Jane Austen, heavy on Sense and Sensibility and Pride and Prejudice. Anthony even climbs out of a lake in a wet white shirt, just like Darcy. There's a plotline with sisters – Kate and Edwina Sharma – too which is very Jane Austen. Also: a dash of Taming the Shrew?
Fun! A love triangle. A brooding rake. An older sister who is a wise and hot Regency feminist. A younger sister who is simply in love. Broken hearts, sighing, heaving bosoms, corsets. Sign me up. I love it. This one is for the Desi girls!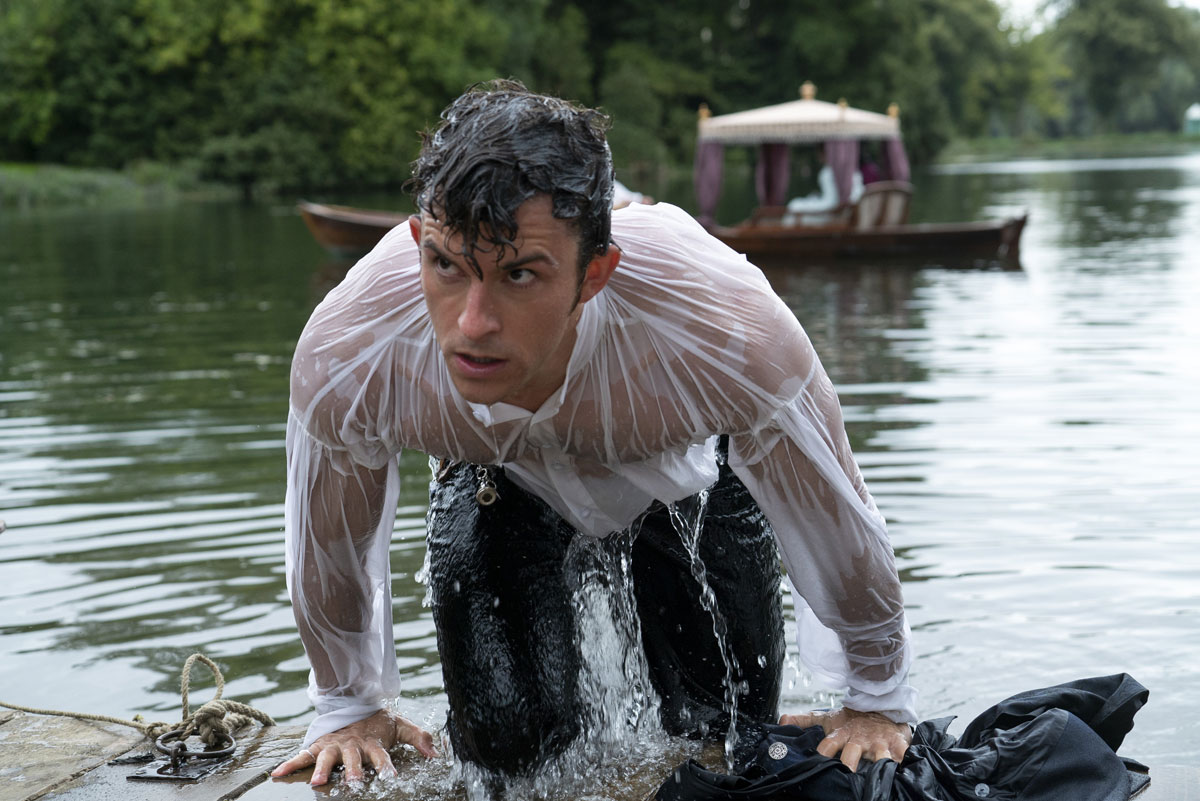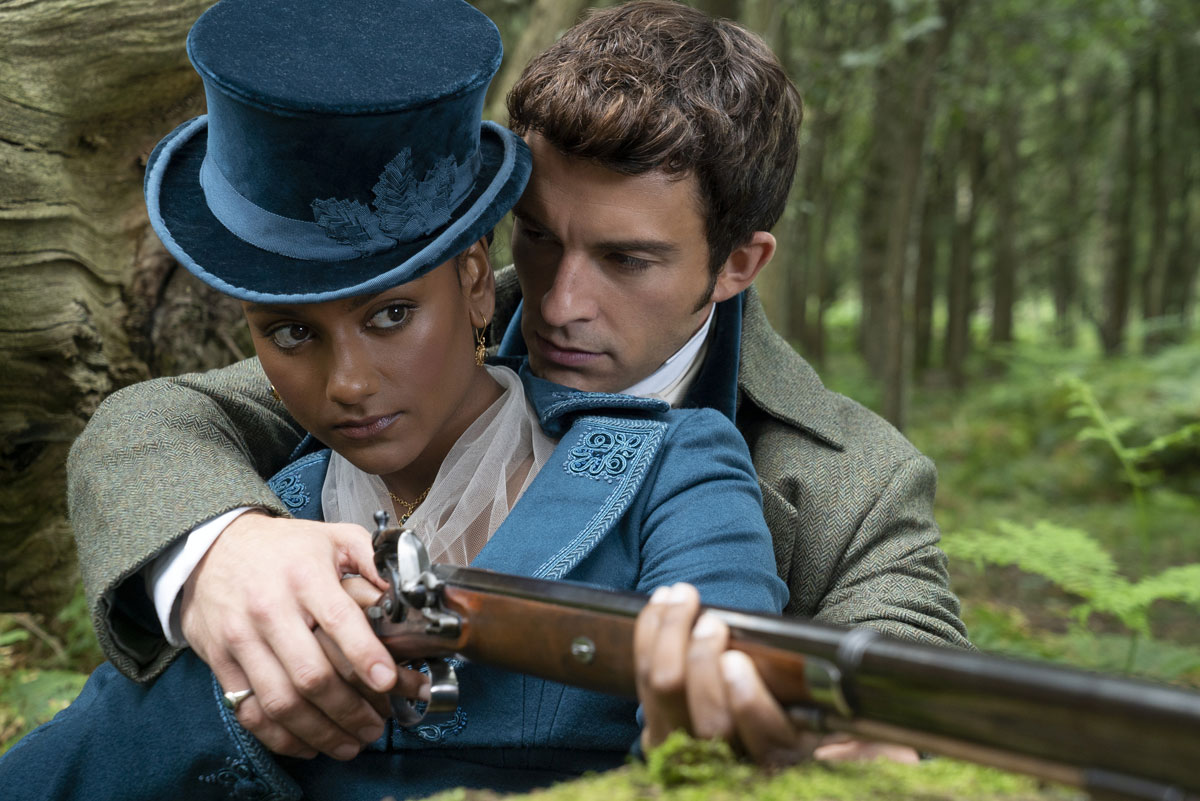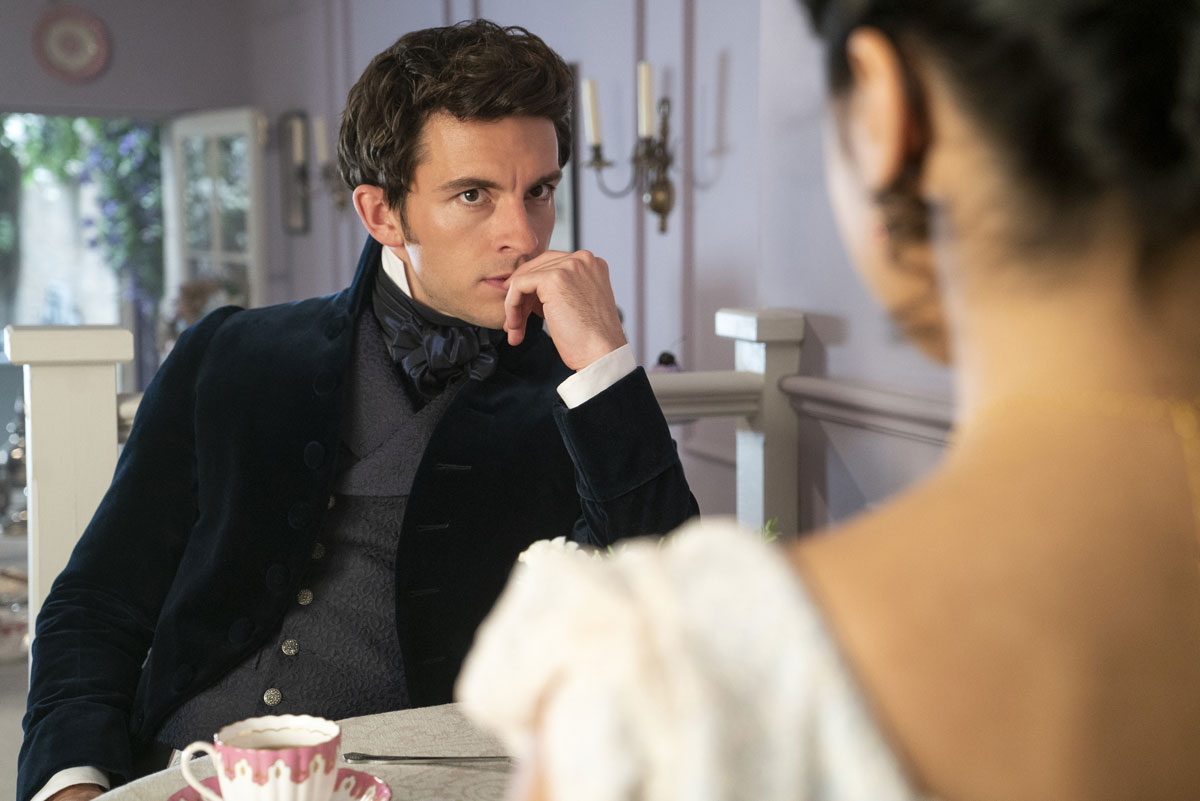 Photos courtesy of Netflix.
Source: Read Full Article