On Dec. 10, 2021, Michael Nesmith died of heart failure at age 78. His was the third death in the Monkees, with Davy Jones and Peter Tork both preceding him. Now, singer and drummer Micky Dolenz is the last member of the group.
Notably, he toured with Nesmith until a month before he died. And Dolenz spoke to Rolling Stone just after Nesmith's death, disclosing that his old friend was in hospice care in the days prior.
What else has Dolenz said about friendship and touring with Nesmith? And how long were they friends?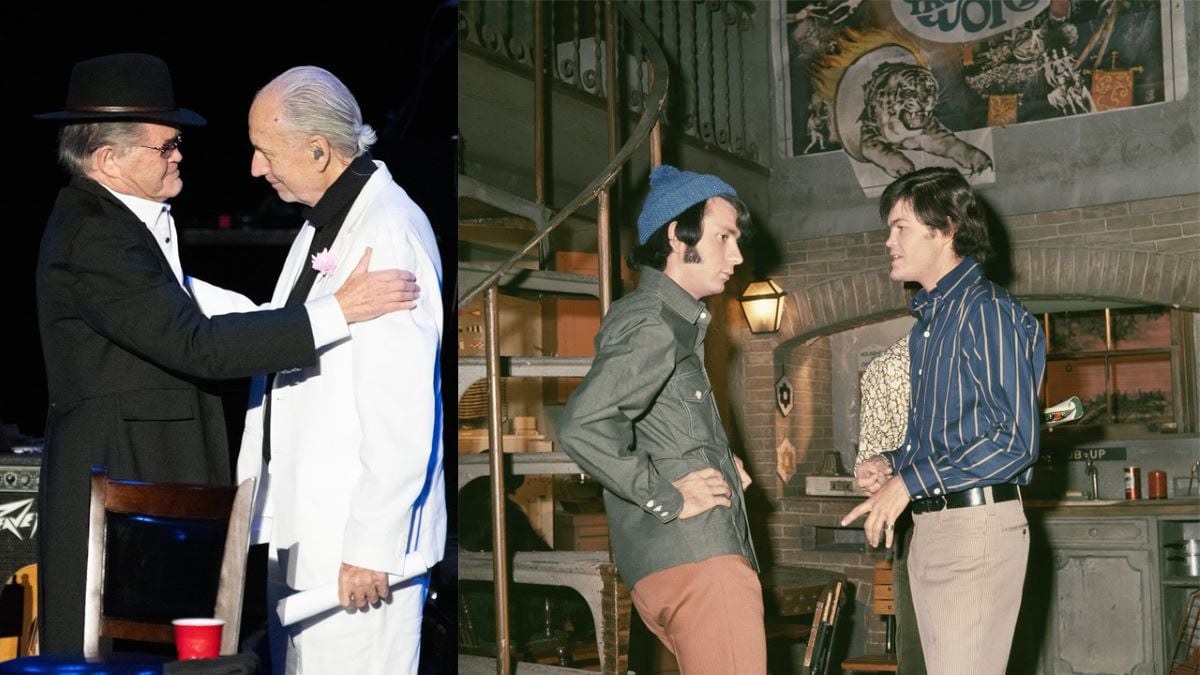 Micky Dolenz found out days before Michael Nesmith's death that he'd gone into hospice
On Nov. 14, Nesmith performed with Dolenz for the last show of their farewell tour, The Mike and Micky Show. And just before Nesmith died, Dolenz received word that his health was declining.
"I found out a couple days ago that he was going into hospice," Dolenz told Rolling Stone a couple hours after news of Nesmith's death went public. He said the knowledge helped him to start the process of letting his singing, songwriting friend go.
"I had my moment then and I let go. I let go a couple days ago," he explained. "It's just good to know that he passed peacefully."
Harmonizing with Michael Nesmith became a 'touchstone' for Micky Dolenz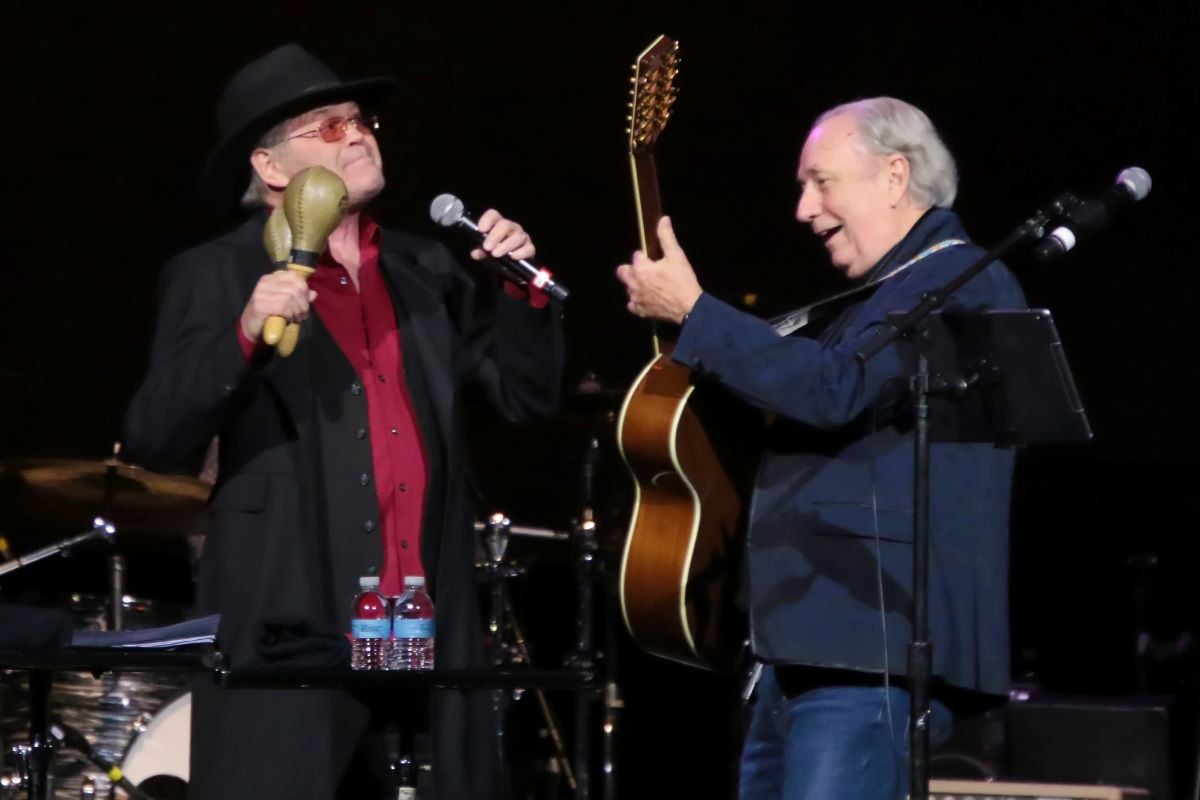 In May of 2021, Dolenz told Forbes that his harmonies with Nesmith — who he calls Nez for short — became something he looked forward to throughout his life.
"We immediately fell into what I call the Everly Monkees," Dolenz explained of singing with Nesmith. "We would just automatically fall into this typical two part country and western type of harmony, the first and third."
He went on, "Either he would do melody and I would do harmony or vice versa. That became a real touchstone for me."
While talking about singing with others, Dolenz said his "blend" with Nesmith stood out to him.
"I sang with Davy of course and I sang with Peter and Peter sang with Davy — but that blend of Nez and I, really, for me, became very important," he elaborated. "I looked forward to it."
"And to this day I look forward to singing with him and doing harmonies and stuff," he went on. "Nez and I just hit it off in these blended harmonies."
Mickey Dolenz and Michael Nesmith had a special bond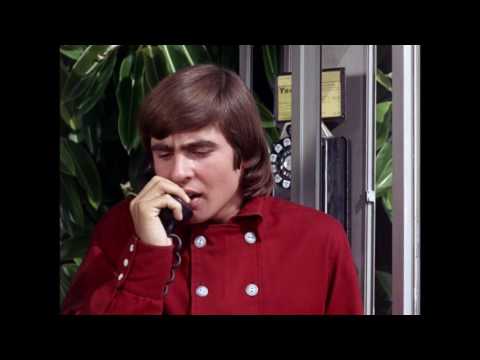 While Nesmith's relationship with his Monkees' bandmates seemed complicated at some points, Dolenz said their bond was very special to him, and something he's grateful for.
According to Dolenz, the two met in 1965 when they were both auditioning for the Monkees. He said they weren't immediately close but started to form a friendship back then that would last more than 55 years.
"We were onstage just a few weeks ago," Dolenz said to Rolling Stone of their final show. "I'm so glad that we did that tour."
The article noted that Nesmith was visibly frail on the long farewell tour, but Dolenz said his old friend wasn't deterred from hitting the road one last time.
"He was so looking forward to that, and such a trooper through the whole thing. A tour is tough if you're in the best of health," he said. "He just really loved it. He really loved doing it."
Dolenz told Rolling Stone he'll "never tour as the Monkees by [himself]" and explained, "When I go out, I go out as Micky Dolenz of the Monkees. But I'd never go out as the Monkees by myself."
"I don't really see myself as the last Monkee, but it's the end of an era. That's for sure," he concluded. "That's what happens. None of us are going to get out of this alive."
Source: Read Full Article