Ree Drummond has a new Christmas series called Hometown Stories available on discovery+. While her fans adore The Pioneer Woman star and the chance to peek at her hometown during the holidays, many people are upset that the show can only be streamed on discovery+.
Ree Drummond announced her new holiday series 'Hometown Stories'
On Dec. 11, Drummond took to Instagram with a preview of her new series The Pioneer Woman: Hometown Stories. She explained in the caption, "I'm so excited about this. Starting today, you can stream my new holiday-themed miniseries (I love the word miniseries) called Hometown Stories on discovery+."
She added, "It's three episodes long, and centers around how we get ready for Christmas in our sweet small town. So much food and decorating magic, and you'll meet the amazing (!!!) folks I work with at The Mercantile … as well as Todd, Betsy, my mom, and Ladd, of course. Hope you love it, and I hope it gets you excited for the holidays!"
'The Pioneer Woman' star shows fans around her town
In the clip, Drummond shared what fans can expect in her three-episode series. "I'm taking you behind the scenes of my very festive small town with a collection of holiday snapshots, seasonal eats, and fun festivities," she explained. "It's Christmas in Pawhuska and you are all invited."
The show highlights Drummond's businesses, such as her hotel The Boarding House, the P-Town pizza shop, Charlie's Sweet Shop ice cream shop, and The Mercantile store, which includes a restaurant and bakery. The series also shines a spotlight on the "amazing, hard-working people that sprinkle holiday cheer" in Pawhuska.
Additionally, Drummond's son Todd has the hard task of choosing the Christmas sundae for the ice cream shop menu. The Pioneer Woman star even has "a very special Christmas sleepover" with her mom and sister. And her husband Ladd shows up uninvited to their girls' night!
"And I'm sharing the Christmastime magic," Drummond explained in the clip. "Then, it's lights on and the official start of the season. It's going to be a very Merry Christmas in Pawhuska."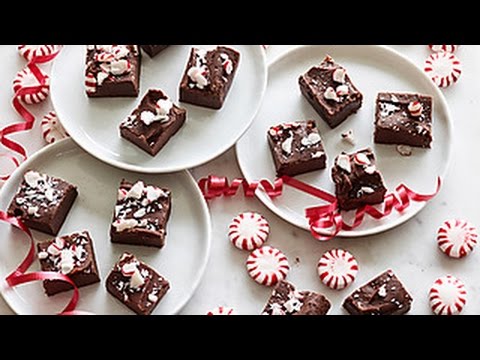 Ree Drummond's fans are upset that 'Hometown Stories' only airs on discovery+
While Drummond received a flood of comments from fans who are excited to watch Hometown Stories, not everyone was happy that The Pioneer Woman star's special is only available on discovery+.
"Can't afford discovery+. Why not just the regular Discovery Channel?" one fan asked. Others agreed, with comments like, "Wish it wasn't a channel you had to pay for" and "Looks like I'll be missing it. I'm not paying extra for something when I pay enough for cable."
Many fans expressed how sorry they are that they can't watch the series, with one person commenting, "I wish so much that these nice shows weren't on a channel we have to pay for. Some of us will miss out."
One fan shared, "While I like Ree, I'm not paying for anything else on TV. Don't need yet another channel. Should be on @foodnetwork."
When Drummond posted the news about her miniseries on Facebook, there were a lot of similar comments. "Disappointed she sold out to discovery+. I will live without seeing it … not paying!!" one fan wrote. "Wish I could see it but I too can't afford to pay for discovery+. Wish you had it on Food Network," another Drummond fan commented.
One follower agreed, writing, "Sorry, would have loved this but not paying for discovery+."
Others wondered why Drummond made this move. A fan pointed out, "Discovery owns Food Network, so she is probably under contract to do some discovery+ items in addition to Food Network."
"Sad to miss it but refuse to pay additional fees! Love you Ree and your show but greed seems to be the theme these days with former HGTV and Food Network stars," one fan noted.
Source: Read Full Article