Today in Zendaya being cooler than all of us: the actress casually stepped out at the Women in Film awards at the Academy Museum of Motion Pictures last night, wearing a structural gold breast plate from the Summer/Spring 2022 Loewe collection.
The breast plate was layered over a simple gray dress, which Zendaya paired with gold heels. I mean…SHE IS EVERYTHING!!!!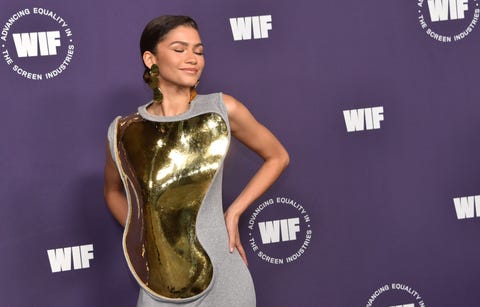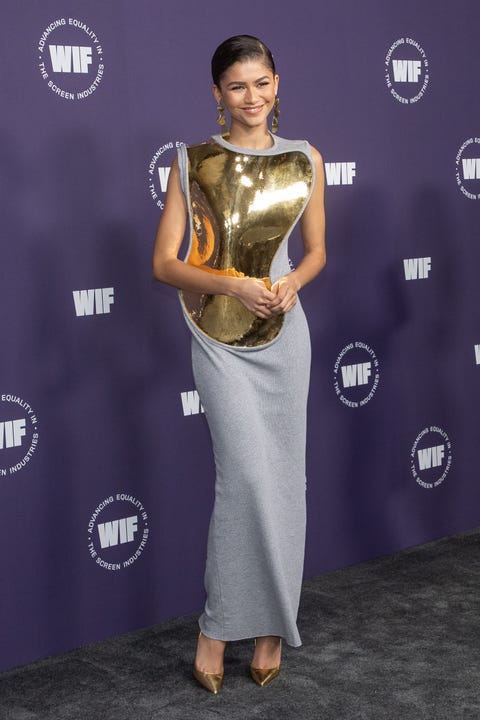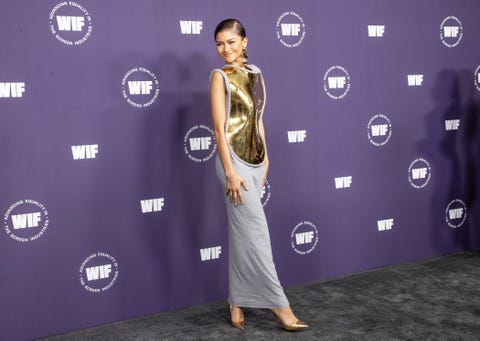 Of course, this isn't the first time Zendaya's worn a fashion breast plate. She caused everyone's jaws to drop in a pink Tom Ford look at the Critics' Choice Awards in 2020.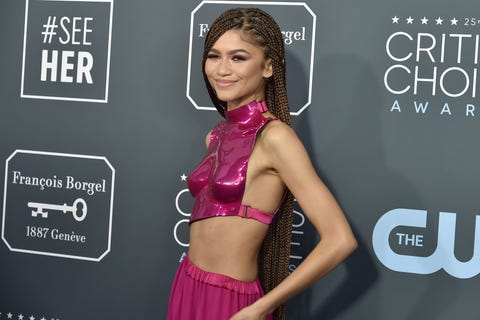 "The Tom Ford team was lovely," Zendaya told Vogue UK. "They came to my house and I stood topless in my living room while they had this, like, machine, that you know, scanned my boobs. And here we are, and it's beautiful, and I got to keep it. Thank you, Tom Ford."
She also answered a fan question about "boob sweat," saying "You know, here's the thing, looking at it, I see how you would think that. But on the inside it was lined in some type of absorbent fabric that was really soft and lovely. So no, there was no real boob sweat issues for me. My boob's forever immortalized in Tom Ford chrome."
Guess I need to go research fashion boob plates to buy myself this fall, byeeeee.
Source: Read Full Article