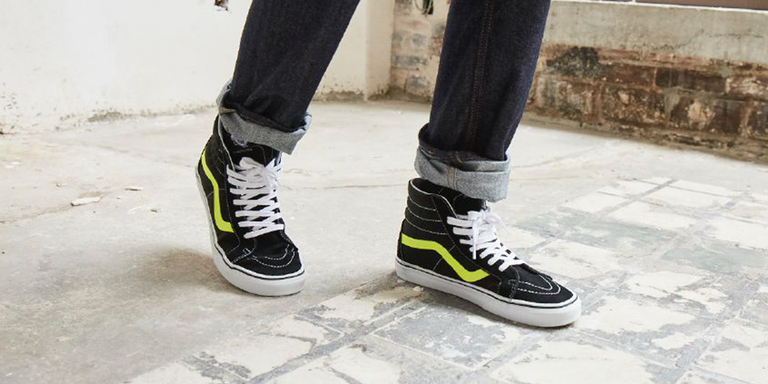 Finding the right pair of sneakers is like spotting a unicorn out in the wild. Sort of.
Honestly, the sneaker market is so oversaturated and rife with options that it can be a bit overwhelming to track down which ones are the best for you. It's like choosing your favorite unicorn in a room full of adidas and Nike-branded unicorns. Overstimulating.
It's especially tough to be mindful of important things like quality and which shoes work for which occasions while you're distracted by unique colorways and your favorite brand names. And as cool as it may be to have an extensive sneaker collection, it's best to find your perfect, everyday pair.
These 10 sneakers have passed the test of combining both fashion and function. Each is worthy of becoming your go-to pair. We've found your unicorn. You're welcome.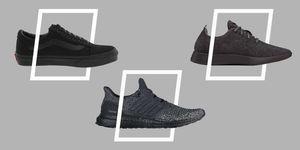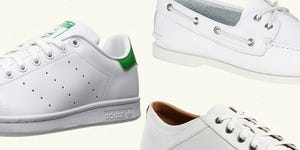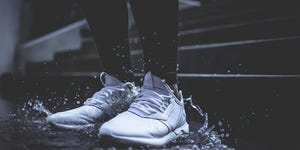 Brooks Levitate Running Shoes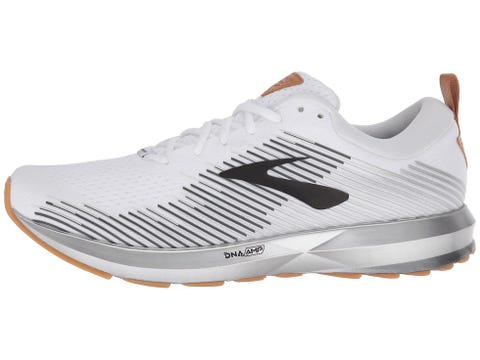 Zappos
BUY IT HERE
"High performance running company Brooks turned some heads when it dropped the chemically-engineered, super bouncy DNA AMP midsole with the Levitate to take on the now-ubiquitous adidas Boost last year. This fresh colorway makes these sneakers just as flashy as they are comfortable, so you can transition from the running trail to casual wear without even having to change your kicks." –Brett Williams, Associate Fitness Editor
M. Gemi Lucente Contrasto Sneaker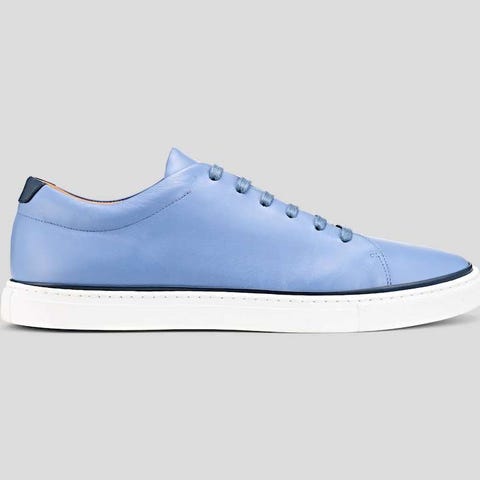 M.Gemi
BUY IT HERE
"M. Gemi's hand-assembled Italian Lucente Contrasto sneakers tick the boxes of classic, refined, and modern simultaneously. The dyes on the genuine calf leather upper are in fun yet sophisticated colors that allow for a pop of pizzaz on your feet without overpowering the rest of your outfit. The minimalist design means they're perfect for the boardroom or walking the pier at the beach and everything in between. The back collar is cushioned for extra support and lushness, meaning you'll want to wear them constantly. The craftsmanship is exquisite and after a year, there's not a hint of stress on the sneakers." –Sean Evans, Digital Director
New Balance 247 Sport Sneaker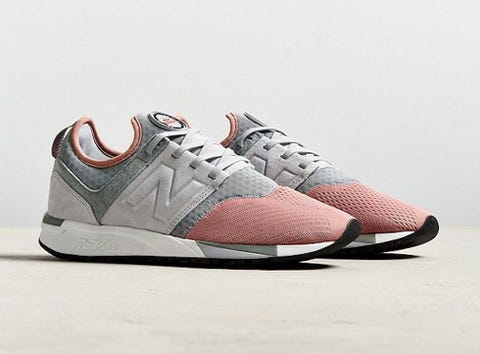 Urban Outfitters
BUY IT HERE
"Don't call it a dad shoe. New Balance has perfected the art of creating a chunky, vintage-inspired sneaker that doesn't look like it just bought itself a grill as a post-divorce present or accidentally revealed the tooth fairy is made up. It's youthful, hip, and most importantly, as comfortable as ever, uncomfortable daddy issues be damned." –Louis Baragona, Style, Grooming, and Gear Editor
Allbirds Tree Runners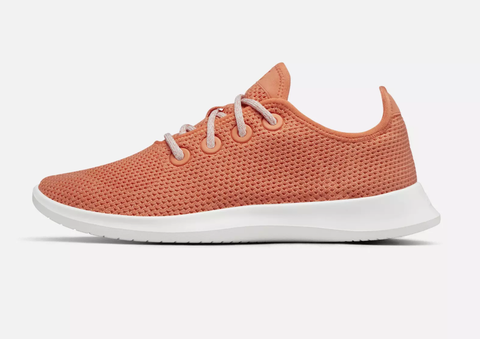 Allbirds
BUY IT HERE
"Allbirds Tree Runners are just about as one with nature as I will ever get. They're super light and breathable, which is particularly necessary for the sweaty, humid summer months. They're also pretty unique. A tasteful, fun melon-colored sneaker for men is about as rare a sight as seeing me leaving an air-conditioned room between the months of May and September." –Louis Baragona, Style, Grooming, and Gear Editor
KOIO Capri Bianco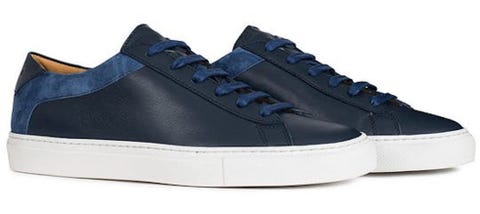 Spring
BUY IT HERE
"Koio makes one of the comfortable and stylish sneakers ever to adorn a foot. These handmade beauties hail from Italy and Koio takes local sourcing to the extreme. The soles, leather, and even their shoe boxes are culled a stone's throw from their manufacturing facility in Le Marche. The absurdly nice Vitello leather upper, with the contrasting camoscio suede stripe, has a sleek and elegant look. They feel incredible, thanks to a luxuriously soft Italian leather liner. The Margom outsoles are provide dependable traction on any surface, without adding a ton of heft. It's tough to make a classic white shoe that has a bit of flair, yet is aesthetically subtle enough to pair with everything from jeans and a soft t-shirt all the way up to a full suit. Other cobblers take note: Koio's Capri Bianco represents a masterclass in doing it with ease. Because of the versatility and comfort, we've worn our pair non-stop for months. (And they still get compliments every single time.)" –Sean Evans, Digital Director
Asics GEL-Mai KO100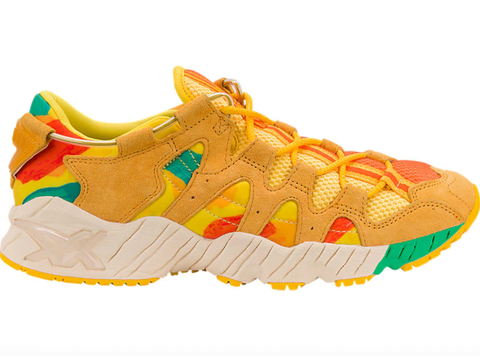 Asics
BUY IT HERE
"This retro sneaker is not for the timid — but if you're brave enough to pull it off, the GEL-MAI is a guaranteed showstopper. The crazy color scheme honors Asics founder Kihachiro Onitsuka's love of sunflowers for his 100th birthday, and you'll feel like it's a special occasion every time you rock them. Get them quickly, though — only 1,918 pairs will be sold." –Brett Williams, Associate Fitness Editor
Reebok Club C 85 RT Sneaker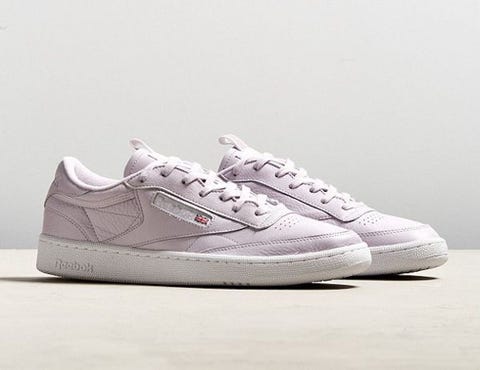 Urban Outfitters
BUY IT HERE
"As easy as it would be to say something about real men wearing pink, it's truer that real men wear what they want without needing the comfort of colloquialisms. These lilac purple and pink-inflected beauties are certainly a risk, but one that pays off. Reebok has endured through generations of sneaker styles for a reason: game-changing, effortlessly cool shoes like this." –Louis Baragona, Style, Grooming, and Gear Editor
ARKK Copenhagen Velcalite Sneaker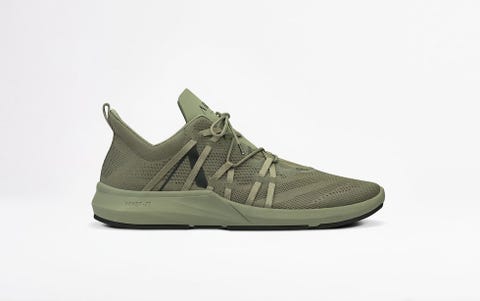 ARKK Copenhagen
BUY IT HERE
"Just in case you're hoping to feel really, really exotic, these shoes are straight out of Copenhagen. Bonus points if you can point it out on a map. They're modern and fly, but without appearing too flashy or too eye-catching. Best of all, they feel great and work for a ton of different styles and outfits, from shorts and a t-shirt to a sweater and jeans." –Louis Baragona, Style, Grooming, and Gear Editor
Nike Air Max 97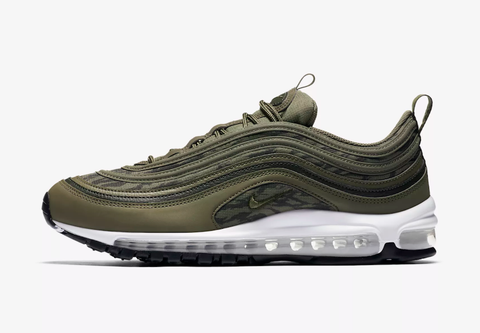 Nike
BUY IT HERE
"I'll say this once and only once: I am not a hypebeast. But damn if I don't totally get the hype that surrounds Nike's Air Maxes. They don't look like they'd be lightweight, but they are. You know what they say, don't judge a shoe by its vintage-influenced exterior design." –Louis Baragona, Style, Grooming, and Gear Editor
Vans Classic Hi-Top Sneaker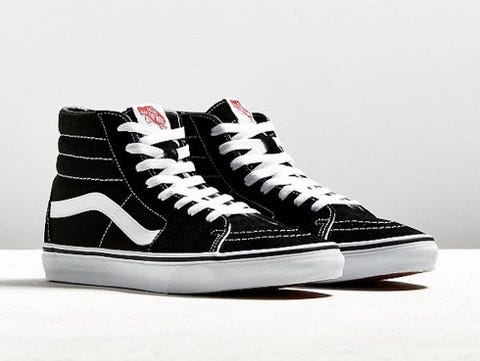 Urban Outfitters
BUY IT HERE
"When all else fails and the end of days comes, when the world ends in a nuclear war and cockroaches have overtaken the ruins, Vans' classic high-tops will remain. They can get through anything and everything and once they're fully broken in, you'll want to wear through whatever life throws at you. They'll survive." –Louis Baragona, Style, Grooming, and Gear Editor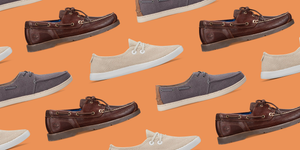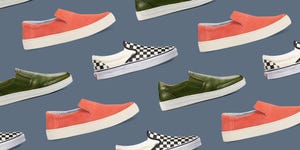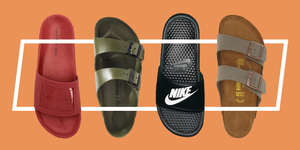 Source: Read Full Article