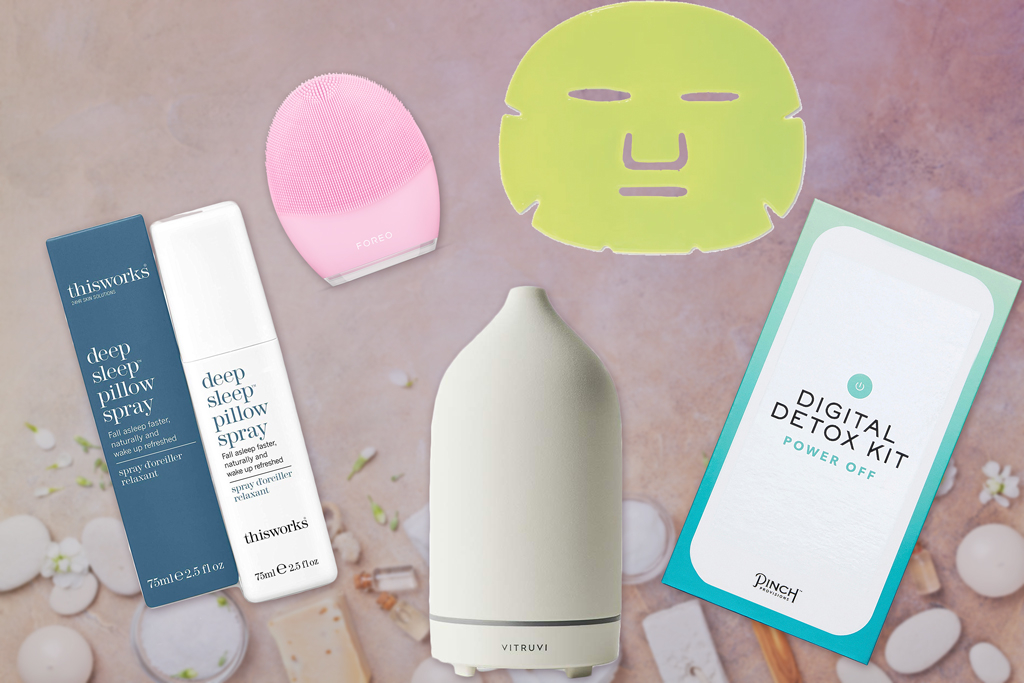 We love these products, and we hope you do too. E! has affiliate relationships, so we may get a small share of the revenue from your purchases. Items are sold by the retailer, not E!.
As we're all navigating this new world in which we live, chances are you're giving yourself a little extra self-care to help make things a little easier. Us too… we're right there with you!
Now's the time to up your game and take your self-care to a whole new level so you can rest, heal, and be ready when life gets back to normal. We've picked out 13 things that can help support and nurture you on a whole new level , like an incredible weighted blanket that looks too chic to be a weighted blanket, the yummiest candle to scent your world, bath salts that might just transform you from the inside out, and more.
Ready to kick your self-care into high gear? Here we go!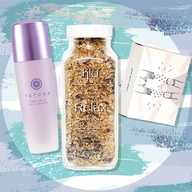 Read
Clean Beauty Products We're Obsessed With This Month
This nifty set features a travel-size body wash to suit every mood, whether you need a little morning pick-me-up with Wakey Wakey (with scents of rosemary and lemongrass), or a little soul nurturing with Calm Down (a delicious mix of ginger and lavender). Plus, these washes are certified organic, cruelty free, vegan, made in the U.S., and all natural.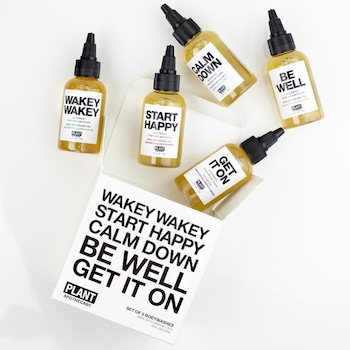 You'd be forgiven for falling asleep while you wash your face with this innovative tool… the sonic vibrations are just that soothing and calming! But more than that, they help lift away dirt and oil while they massage your face into a firmer, smoother, younger-looking version of yourself. You can even select one that suits your specific skin needs, from Normal to Combination to Sensitive skin.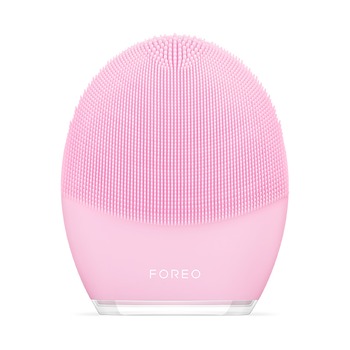 There's no other way to put it—bathing in these salts is an otherworldly experience. You may not think that a tablespoon-sized scoop of these bath salts will do you any good, but you'd be wrong. Run your tub, drop it in, and watch your cares and stresses melt away.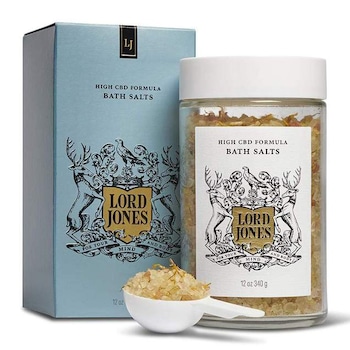 Maybe you need a place to write out your ideas, record your dreams, or just make notes of the plans that flit through your brain when you're trying to drift off to sleep. This notebook will handle all of that and then some, thanks to 160 lined wood-free pages encased in a thick cover that offers a message of hope.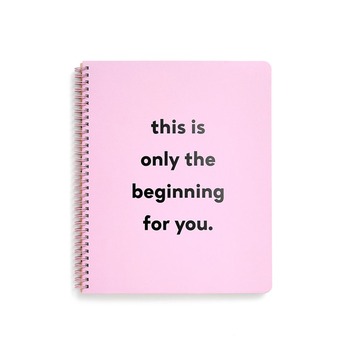 There's so much to love about Otherland candles, and to be honest, we're obsessed. Their current collection, The Carefree 90s Collection was created to transport people back to simpler times by recalling scents that defined the decade. Our favorite? Glosspop, which smells like candy, possibly from the Jolly Rancher family, maybe even a Lifesaver of some kind, with a hint of Lip Smacker for good measure. Be warned: you will want to eat this candle. (Please don't eat this candle.)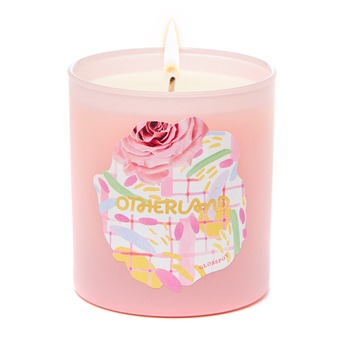 This isn't the kind of weighted blanket you're used to! Hand-knit using silky-soft organic fabric with a cozy feel, you can choose the weight you want that best suits your needs, then snuggle up under this chunky cocoon of delight and binge-watch to your heart's content. Warning: you may never want to leave your couch (or bed) ever again, but if you do, The Napper will look stylish wherever you leave it. (Confession time: we LOVE this blanket. Love it.)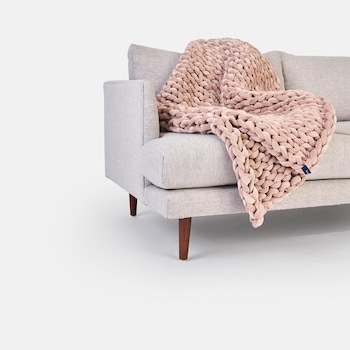 There's so many good things to tell you about this mask that we don't know where to start! For one, it's incredibly hydrating, relying on cucumber and hyaluronic acid to nourish dry and dehydrated skin. For two, this hydrogel mask is made of 95% organic aloe juice and 5% plant cellulose. And three, the longer you leave it on, the more your skin benefits! We recommend leaving it on for an hour, if you can make the time. Your skin will thank you.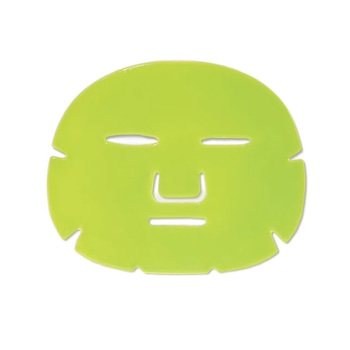 Give yourself a little slice of calm wherever you need it with this aromatherapy rollerball, featuring a soothing blend of vetiver, chamomile and sandalwood. Keep it next to your bed if you suffer from insomnia, or take it with you when you're on the run. Just roll it on your pulse points when you need some extra support to get through your day, or bring some calm to your night.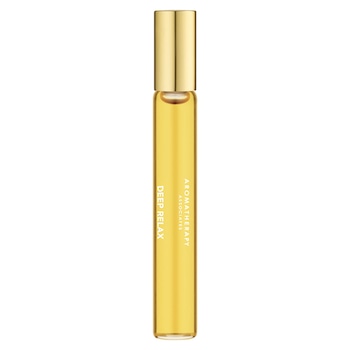 Speaking of aromatherapy, this pillow spray works wonders. Just spray it on your pillow before you slide into bed to catch some zzzzz's, and let the blend of lavender, vetiver and chamomile zap your anxiety, calm your mind, and help improve the overall quality of your sleep.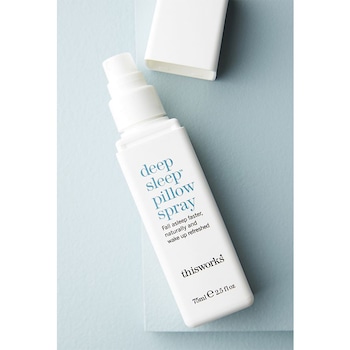 Don't just stop at candles, rollerballs and pillow sprays—turn your entire home into a scentsational experience whenever you want. This hand-crafted ceramic diffuser will distribute 10 to 20 drops of essential oil for three continuous hours, or seven hours using interval settings. It also has an optional lighting feature, and it's easy to clean with a BPA-free plastic water reservoir.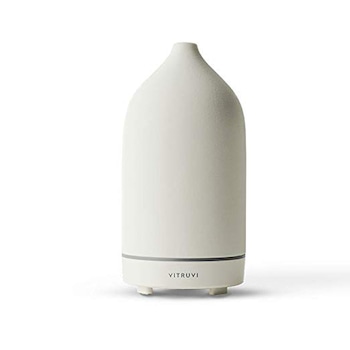 Don't leave the luxe robes for spa days—make every day a spa day with this plush microfiber robe with a soft exterior and a cushy inner lining that'll keep you cozy when you're doing your self-care rituals. It's also full coverage, easy to wash, and features two generous pockets so you can carry your phone around with you if you really must. And on that note…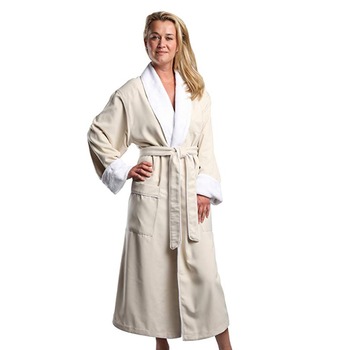 Put your phone down. No, for real—put your phone down! And if you really can't (or don't know how), this Digital Detox Kit can help you power down without withdrawal. There's eight essentials to help you take a break, including a mini alarm clock so you can time your break, an eye mask and ear plugs to block everything out, an infinity fidget cube to keep you occupied, and more.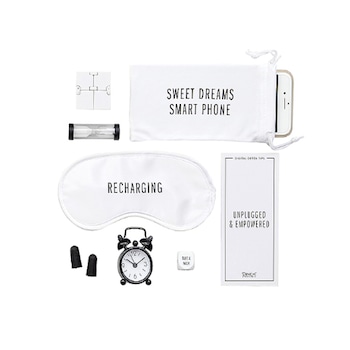 Reduce puffiness, shrink pores and calm your skin with this nifty little face roller, which you can pop in the fridge or freezer to cool it down to your liking. You can even use it to massage your face while you're masking, and roll it over your temples to relieve fatigue. And imagine how good it would feel on a sunburn after too much time outside in the summer. Teddi Mellencamp highly recommends it!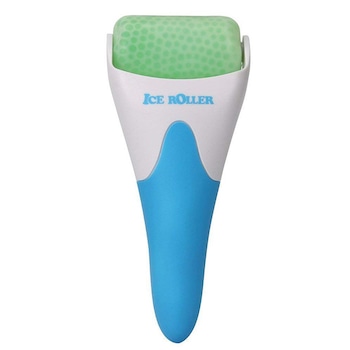 As part of your self-care, why not sign up for some MasterClasses or do a little at-home workout?
—Originally published Dec. 27, 2019, at 11:55 a.m. PT
Source: Read Full Article