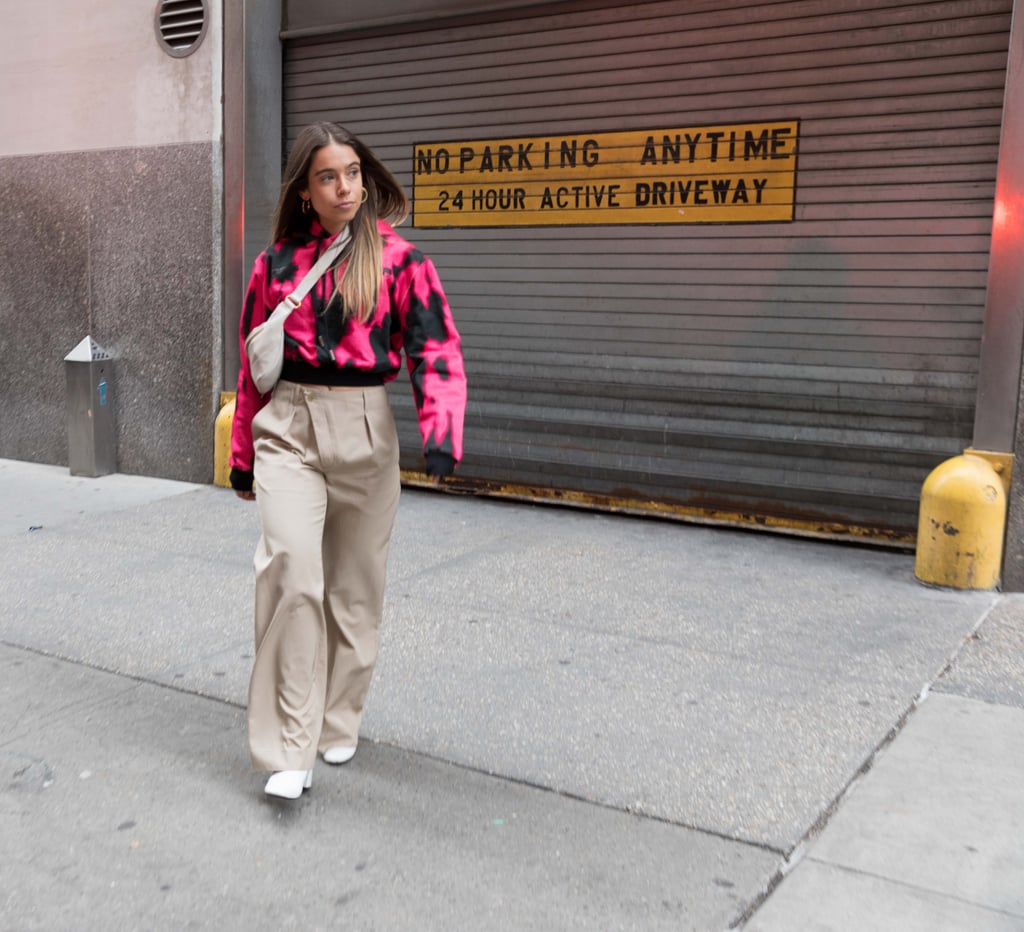 4 Easy Ways I Dressed Up a Sweatshirt For Fashion Week

When it comes to getting dressed for Fashion Week, every editor has their own tactic. In the POPSUGAR office, we start discussing our wardrobes roughly two weeks in advance. For the Fall/Winter season, our outfit planning meeting usually comes right after we return from the holiday break. Needless to say, I was working from home on my heating pad for the occasion, cozied up in pajamas covered in cat hair. Google Hangout chic!
Nikita was determined to wear all her own clothes throughout the week (most editors call in samples from their favorite brands to style and then return after the shows). I really respected that choice. Laura wanted to test out the new vintage pieces she had secured in the name of shopping sustainably, but also, who doesn't love a good thrifted designer piece? Dana challenged herself to wear bodysuits all week long, and Hannah wasn't exactly sure what she was going to wear yet, but of course it all came together brilliantly. Then there was me: the one who ironically starts sweating the second she thinks about going out in the February cold. I have issues with blood circulation, so, like, what could I style with hand warmers? I know it seems kind of lazy for someone who claims to be passionate about style, but all I really wanted to wear was a sweatshirt.
Source: Read Full Article