When it comes to throwback fashion, I am a '90s girl through and through. Chokers, combat boots, Goodwill-bought floral dresses—I love all of it. But '80s fashion trends have been revived for spring, for a change, and I don't hate them. That's something I never thought I'd say.
Growing up, I always looked at the '80s as the most cringeworthy decade when it came to style. I hated the big, crunchy hairdos, primary color palette, shoulder pads, and gaudy buttons that looked like my grandma's clip-on earrings. Whereas the '70s were cool for their hippie handicraft items and the '90s were cool for their everything, the '80s just seemed wacky and tacky to me. (I knew nothing about disco culture until I was about 20 — platform shoes and all-sequined everything now have a very special place in my heart.)
You can imagine, then, that when I started to read that the '80s were back in fall 2018 and continued on their rise for spring, I was less than excited. that is, until I saw how designers were reimagining some of the era's most iconic trends. A combination of their creative genius and my changing taste resulted in me loving what was going down the runways, big shoulders, big hair, loud prints, and all. Here are three of the most iconic '80s trends that are back — it's time to rock them in the 21st century.
Puffy Sleeves & Shoulder Pads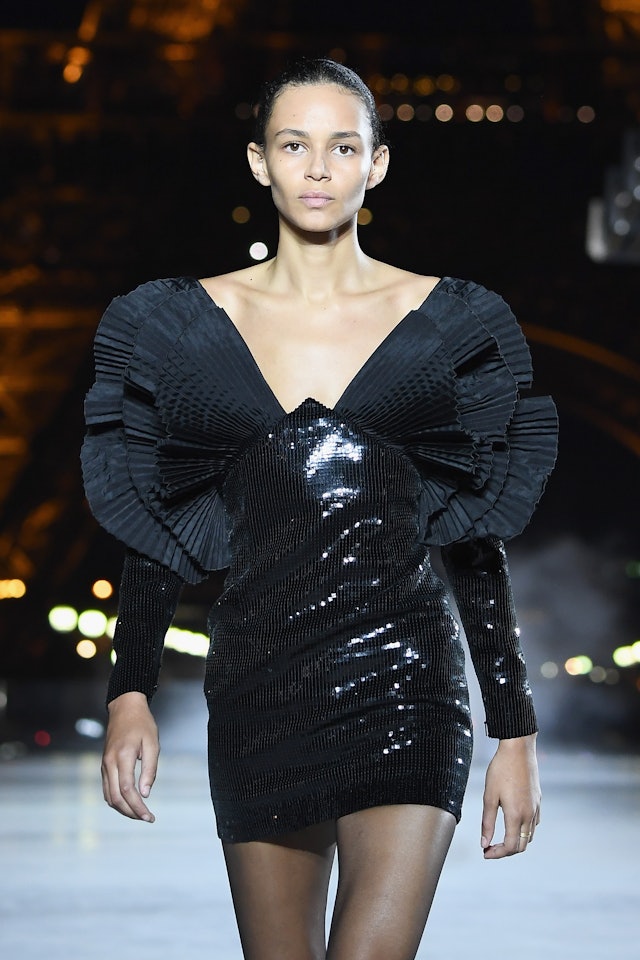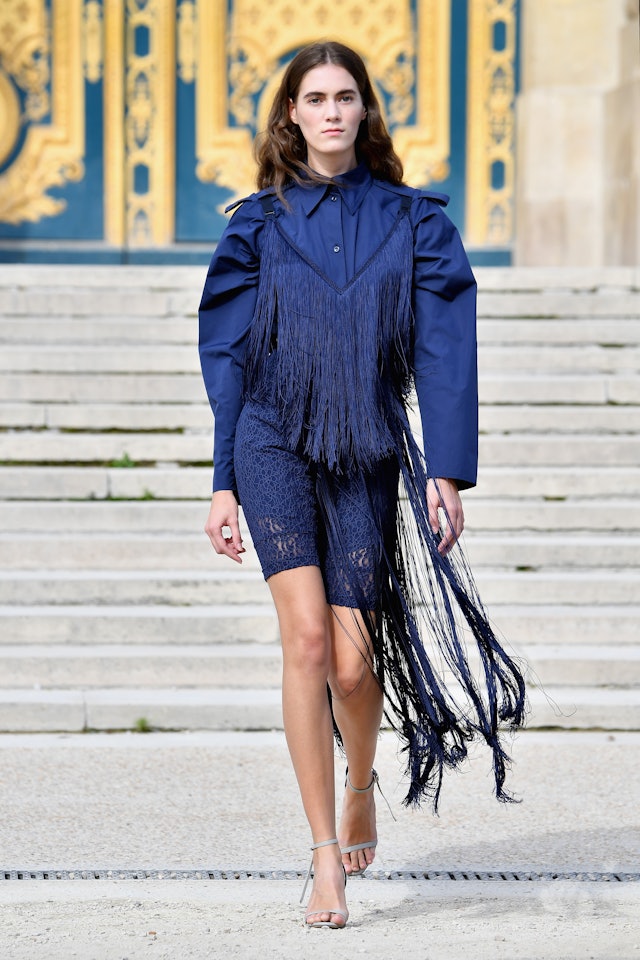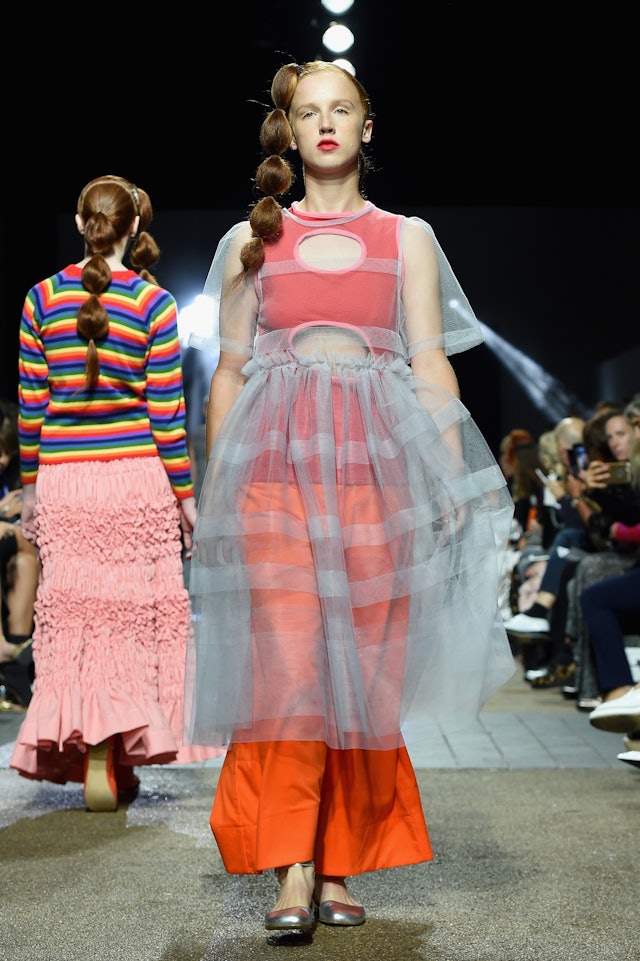 Ah, tulle. I have such a love/hate relationship with thee. Growing up as a dancer, I wore my fair share of costumes featuring scratchy skirts and layers upon layers of netting. I grew to hate it. But thanks to the reimagining of the fabric by a slew of designers, most notably Molly Goddard, in my opinion, it's taken on a new potential. Entire dresses are now being made of of tulle that's been stitched and gathered into gorgeous designs. There are wispy ghost dresses, which are thin and sheer and show what's underneath them, and dresses featuring layers upon layers of the material that still look whimsical and light, not at all overbearing. They're certainly nothing like what your mom was wearing at her prom! I'd recommend wearing ghost dresses over a pair of high-waisted underwear and a matching bra if you're feeling extra, or a bralette and pair of slouchy boyfriend jeans for a more casual affair.
Source: Read Full Article