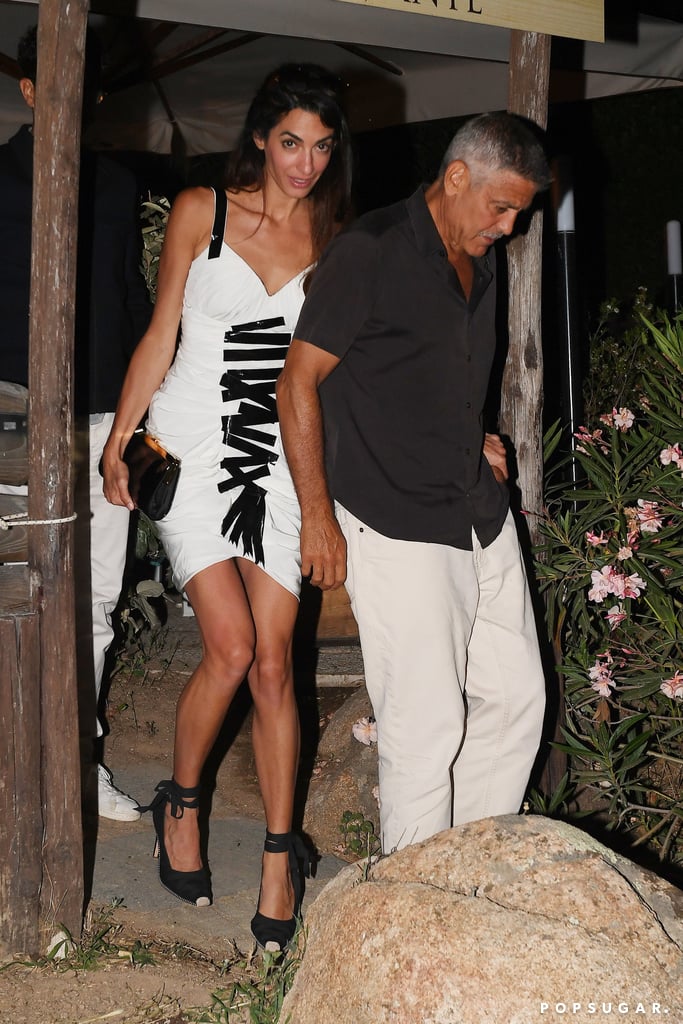 Amal Clooney's Sexy White Minidress Looks Like It's Being Held Together by Tape

Amal and George Clooney enjoyed a romantic dinner in Porto San Paolo, Sardinia. For their date night, Amal opted for a white minidress that was no ordinary ensemble. The human rights lawyer and activist stepped out wearing a figure-hugging white dress that featured a ruching detail. Her dress looked like it was being held together by pieces of black tape going across the middle.
Amal matched her sexy dress with a black clutch and Summer sandals that were out of this world. At first, we thought she was wearing a pair of espadrilles, but it turns out she was wearing a pair of lace-up heels. Read on to get a closer look, and buy similar versions of her amazing heels ahead.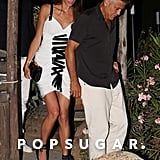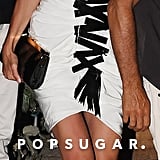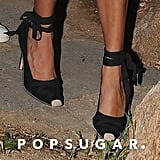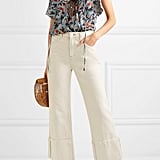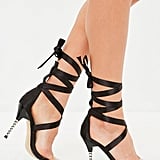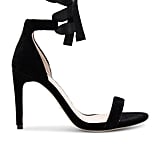 Source: Read Full Article