Dua Lipa Wearing a Mugler Bodysuit at the MTV EMAs

Dua Lipa packed a punch with her MTV EMAs performance on Nov. 3, and we like to think it had partly to do with her sexy black bodysuit. The 24-year-old singer belted out her new single "Don't Start Now" while dancing around the stage in a long-sleeved Mugler Spring/Summer outfit with well-placed cutouts in the front and back — wow, those abs! The design comes courtesy of Mugler's creative director, Casey Cadwallader, who sang Dua's praises after her badass number.
Casey isn't the only fan showering Dua with compliments after seeing her outfit. Gigi Hadid also jumped onto Instagram to deliver a "Woww ?" comment to Dua, who is dating her brother, Anwar Hadid. From one great fashion girl to the next, this has the chic seal of approval. Keep reading to see Dua's look from all angles. We get why everyone's raving about it!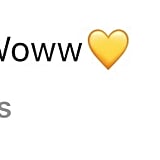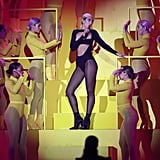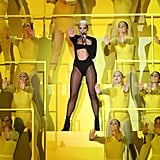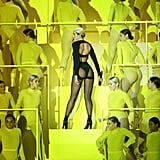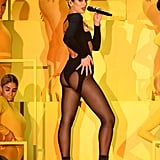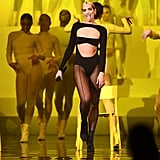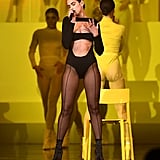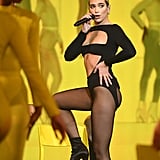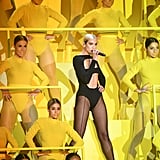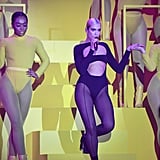 Source: Read Full Article