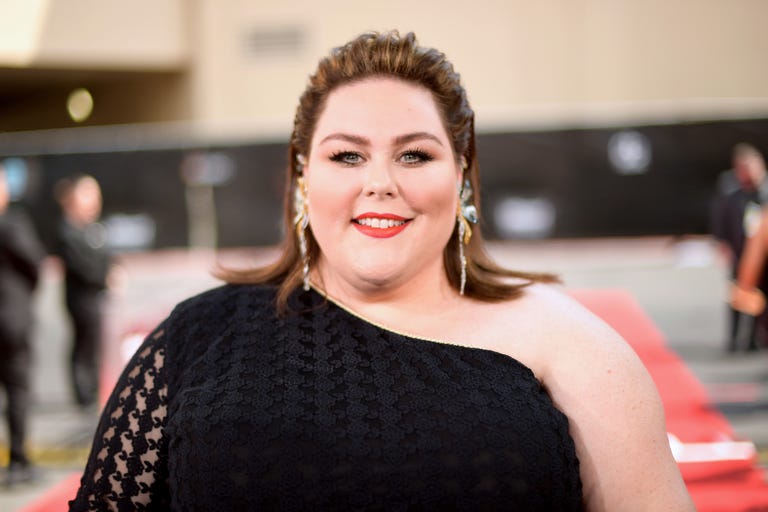 Chrissy Metz is spending her time between seasons of This Is Us ruling the red carpet. The actress hit the stage at Sunday night's Billboard Music Awards in a black dress that blew everyone away.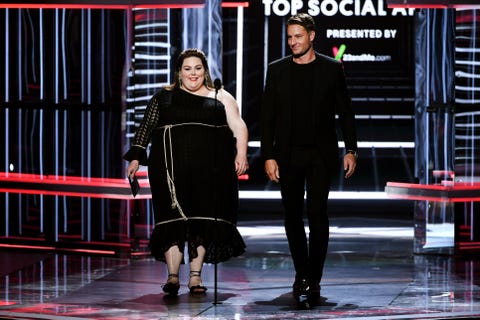 Metz attended the show to present the award for Top Social Artist, alongside her This Is Us costar, Justin Hartley. And they were met with thunderous cheers from the crowd.
[email protected] and @ChrissyMetz present the #BBMAs for Top Social Artist presented by @23andMe! ? pic.twitter.com/LaA9wLuZ3b
She traveled to the awards in Las Vegas in high style, flying in a private jet alongside Hartley, Tyra Banks, Rebel Wilson, and Derek Hough.
We had the best PJ to Vegas this morning! @derekhough @justinhartley @ChrissyMetz @tyrabanks and our awesome team. Ready for Billboard Awards tonight on NBC x pic.twitter.com/f8L9kUEyqx
She and Hartley were seated near Ariana Grande, who used to be one of Metz's clients back when she worked as a talent agent:
Ariana will be sitting next to Chrissy Metz and right in front of Dua Lipa tomorrow night at the #BBMAs pic.twitter.com/1bJgNcP9de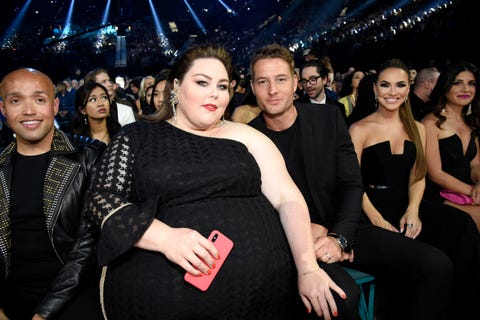 Metz wore a black, one-shoulder dress custom-made by designer John Paul Ataker, and people could not get enough of the gorgeous look.
LOVE @ChrissyMetz LOOK!! Yasss girl yessss!!! #BBMAs
Serving lewks! ? @ChrissyMetz @FrankieJGrande #BBMAs @accessonline pic.twitter.com/nRE4SC38d1
Chrissy Metz looks so bomb ? #BBMAs
chrissy metz looks so good omg
Chrissy Metz looks so pretty! #yaykate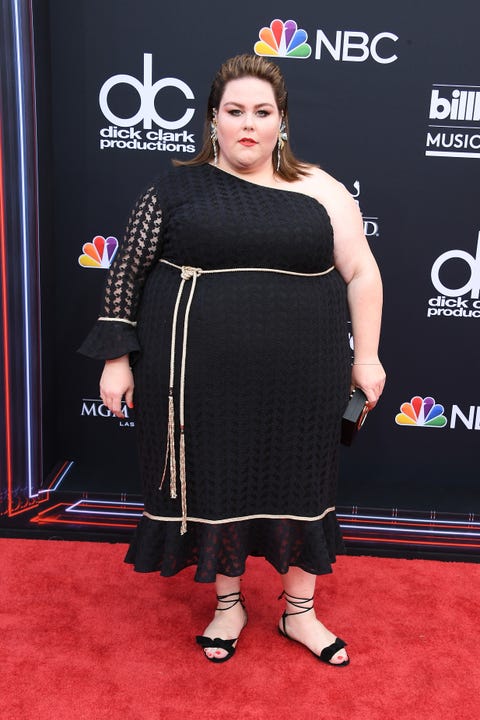 She's long been a style icon for people looking for plus-size fashion, and quietly previewed a new collection from LOFT before it hit shelves. And she has said being in the spotlight has inspired her to take more risks.
"The red carpet transformed how I dressed," she told People. "I never wore form-fitting dresses before. There are a lot of people who make you feel uncomfortable if you show a chubby stomach, arm or leg. I was being educated, while becoming part of the conversation on size inclusivity."
From: Good Housekeeping US
Source: Read Full Article