My childhood is outlined with the memory of my father's well-worn Clarks. There was, and still is, a pair for every important step we have taken, both together and separately. When I was younger, I never understood what attracted him to the brand. I remember watching him shop for them, silently trailing behind and watching his eyes intently scan the shelves filled with Clark's Cove Sandals and Wallabee Boots. My father believed that a quality pair of shoes like Clarks had the power to transform the way you move through life — and how, as Jamaicans, we needed shoes that let us stride without pause.
My dad's love affair with the brand started when he was 13 years old, living in the heart of 1970s Jamaica. Back then, Clarks made appearances on the feet of entertainers, star bwoys and rude bwoys. You'd see them, post up against a wall in their badman pose, proudly wearing their knotty dreads and rolled up trousers, letting their ankle-length desert boots poke out. By the 1980s, Clarks were iconic in Jamaica. No longer were they just a matter of style, they were a symbol of status and upward mobility. If you wanted people to know you had stepped up in life, that you had become wealthy, a brinks, you showed them your Clarks. Nevertheless, the reason they have remained a part of the culture is because of their versatility and durability — both essential qualities needed in a tropical climate.
Back in those years, my father's collection of Clarks was small, but they never failed him as he walked 14 miles around New Kingston every week. In Jamaica, extensive ambling is the rule rather than the exception, and as such, keeping feet strong and comfortable is prioritized. Jamaicans like my father are known for their hustle; they spend their time walking from job to job to job, navigating rough roads to the market, strolling through the spaces between careening cars selling sugar cane and guinep. Then, there's running: Running around tracks, running from bad men and gyals, running towards a certain kind of future that the remnants of British colonization have made harder to attain.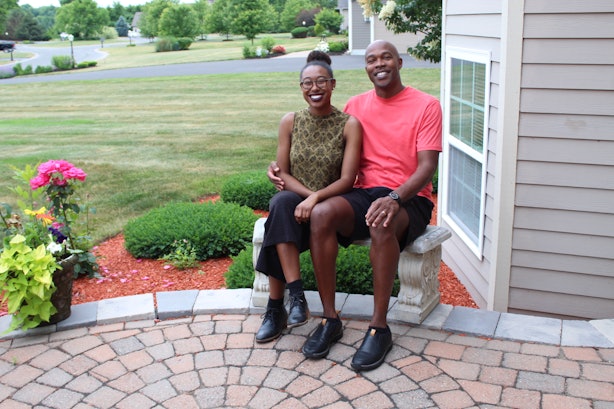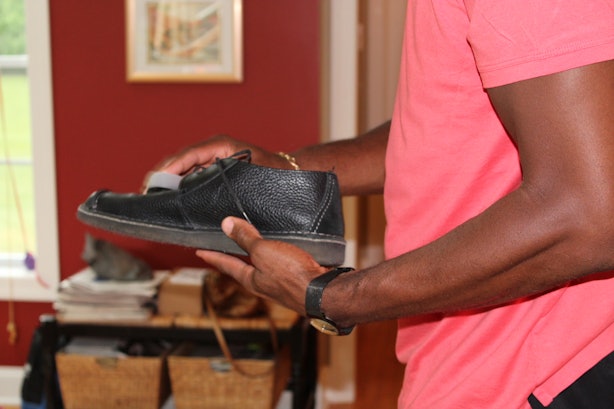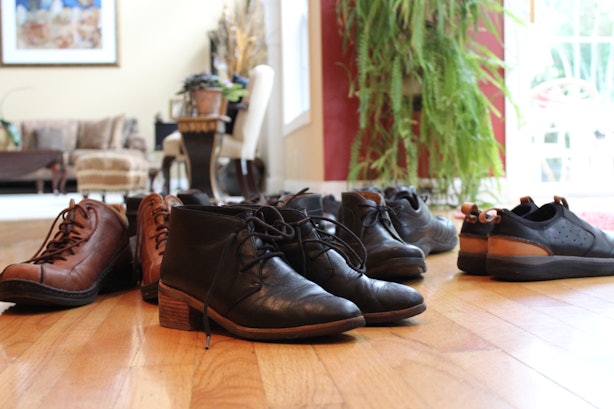 Although my personal collection is nowhere near his, I often find myself consciously choosing to take up space in my own Clarks. It was my dad who bought me my first pair: black and white platform heels with velcro straps, both comfortable and surprisingly stylish. He, along with my mom, also bought me my second pair: brown snuff Orinoco boots that always accompany my vintage denim outfits. And it was with my dad, shopping in the mall before getting ready to leave my hometown for a new job in New York City, that I bought a pair of my own, my favorite: black leather Maypearl Flora ankle boots.
My dad has helped show me how to live comfortably in my own shoes, and how sometimes, finding your roots is just a matter of finding the right pair of shoes to ground the soles of your feet. And as I wear my Clarks down the sidewalks of Brooklyn, where I can hear Jamaican accents climbing up the subway steps and pick through browning plantain at the corner fruit store and feel like every part of me can finally breathe, I walk in step with my Jamaican heritage, and I can feel my dad walking with me.
Source: Read Full Article