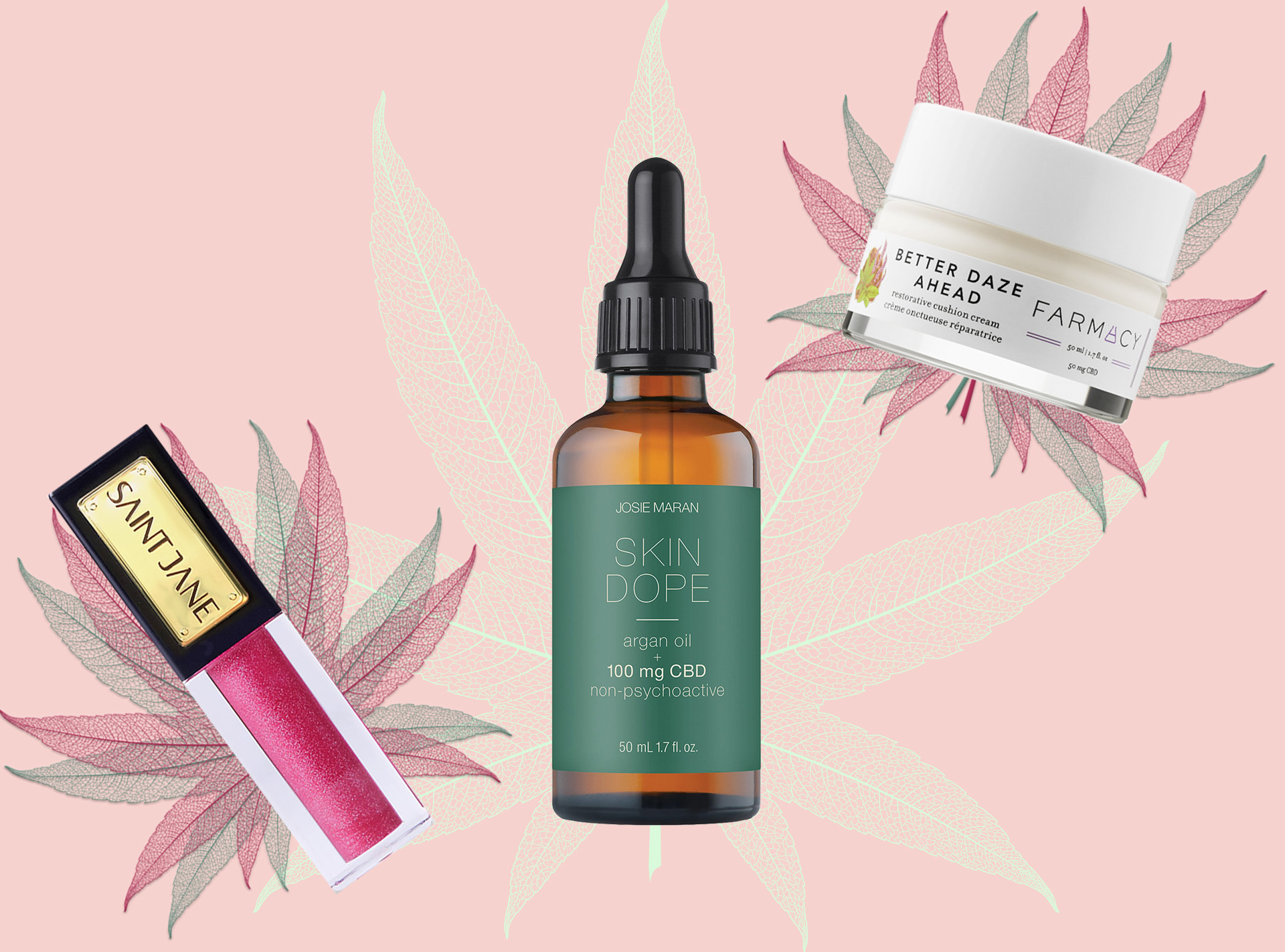 We love these products, and we hope you do too. E! has affiliate relationships, so we may get a small share of the revenue from your purchases. Items are sold by the retailer, not E!.
If you take a second to check the date, you'll notice that's it's 4/20, somewhat of a new age holiday.
In the beauty world, we've entered a time where self-care and skincare are synonymous, so it was only a matter of time before CBD entered into the sphere. For those that might not know, CBD is derived from hemp oil, which has long been a natural beauty ingredient. No they won't get you high, but they will have a tingling soothing effect that will calm you when you're stressed. And there's a little bit of everything, from lip gloss to bath bombs to moisturizers that will make your skin glow.
Sound relaxing? It so is! So in honor of 4/20 here are our favorite CBD beauty products we've used so far.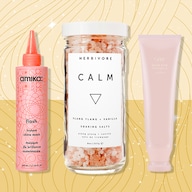 Read
Revolve's Beauty Must-Haves for At-Home Self-Care
We've tried tons of serums and this one wins. It's an oil-only serum that packs over 300mg of organic CBD that targets pretty much every skin concern ever (i.e. redness, blemishes and elasticity).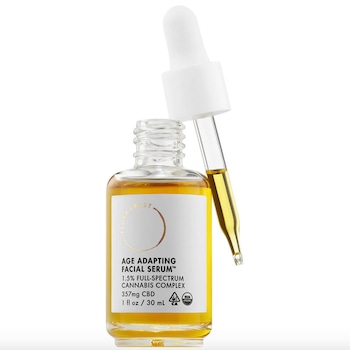 This is the first CBD lip product we've encountered, and we're into it. Each glossy color is on-point appearance wise, but each tube is also infused with 50mg of CBD.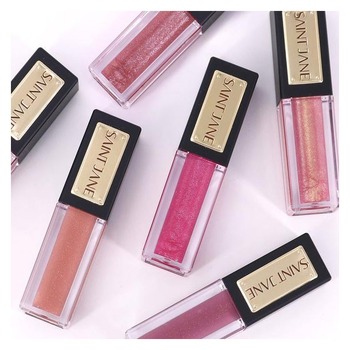 Dry skin is no match for the newest product from one of our favorite natural lines. Better Daze Ahead is a CBD-infused moisturizer that hydrates your face, minus the greasy feel. Bless!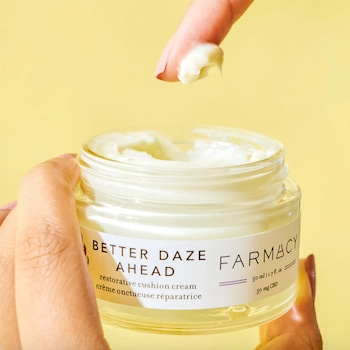 We're already huge fans of Josie Maran's line of Argan oil products, so when she added CBD into the mix we were game!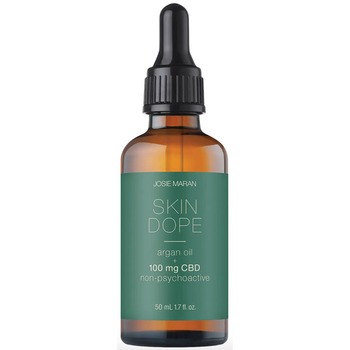 We use this CBD-infused body oil post-workout or anytime we're feeling like our muscles need a little TLC. Put it literally anywhere, but we love using it to soothe pressure points (so the neck and temples, mostly.)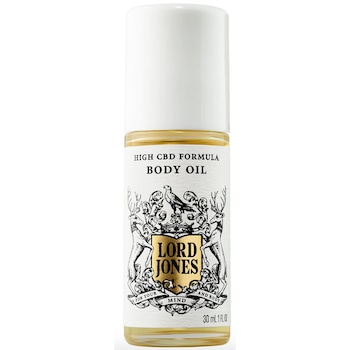 We sure do enjoy a luxury body oil that instantly melts away stress (thanks to the 100mg of organic CBD). The other big drawing point here is the lovely evergreen smell—so soothing.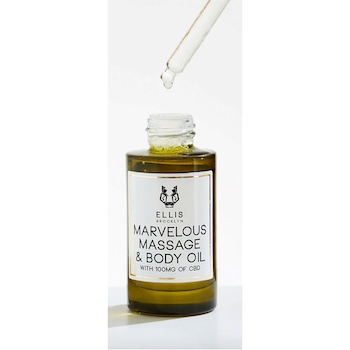 If you're not down with the feel of oil on your skin but you still want to soothe aching muscles or tired feet, try this salve. Made of skin-nourishing oils like coconut, hemp seed, olive, apricot and more, you can also hydrate your dry skin while the CBD offers localized relief from stress and strain.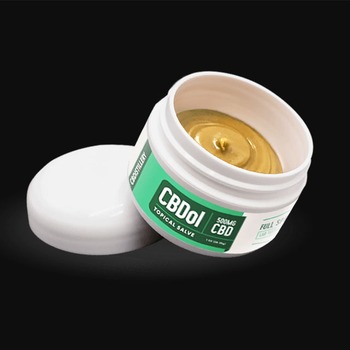 Get ready to glow, 'cause this oil is gonna make it happen. Full-spectrum CBD works in conjunction with hemp seed oil to nourish skin and restore moisture while imparting glow, while adaptogens such as ashwagandha help the skin cope with environmental stressors ranging from pollution to stress.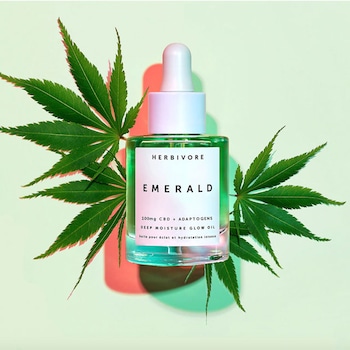 Give your noggin a little extra love with this blend of ingredients designed to calm, nurture and moisturize your scalp. CBD improves the skin barrier, while organic Arnica Flower Extract comforts and balances your skin. Then, Hemp and Tamanu Seed oils soothe your scalp. The result? A less itchy and irritated scalp, and happier hair.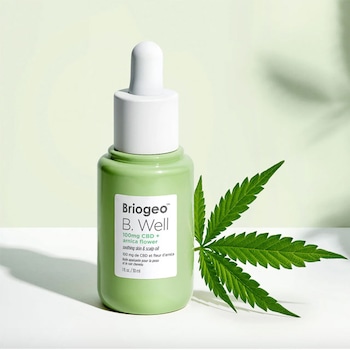 You've covered all the other bases, so why not your pits? We love Kopari's regular coconut deodorant, but this one takes it to another level with the addition of CBD, which helps to soothe and calm any redness. Meanwhile, it's also 100% plant-based active, protecting from odor and breaking down odor-causing bacteria, while coconut oil nourishes and hydrates. And it goes on invisible, so you don't have to worry about wrecking your white shirts.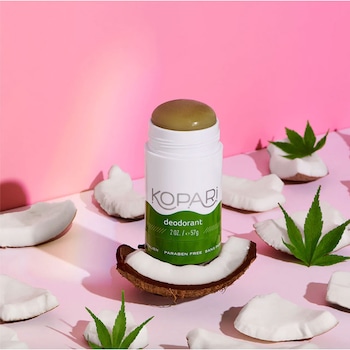 CBD mixed with sandalwood, vanilla and orange? Yes, please. This balancing and hydrating body lotion is infused with an aromatherapy blend, hydrating oils, and vitamin E. The result? Super-nourished skin that looks and smells amazing.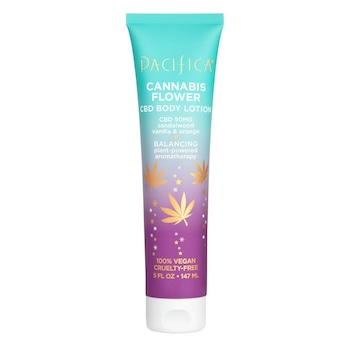 Okay, so this one might not be a beauty item the way you would expect, but when you reduce your stress, doesn't it affect your beauty too? That's the goal with this roll-on, infused with lavender, bergamot, and chamomile oils, along with Charlotte's Web CBD. Use it on the temples, forehead or wrists, and then take a deep breath in, letting the stress melt away.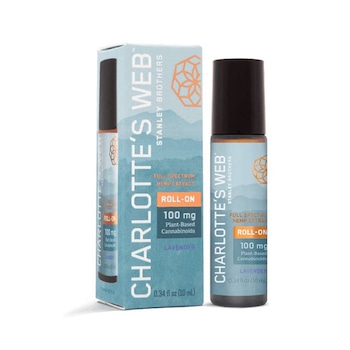 Yes, you read that right: a CBD bubble bath from Alice + Olivia x Kush Queen. And yes, there's the CBD aspect of it, which will help you relax and unwind under the suds. But it's also scented with just the right amount of chamomile and lavender to help you really hit the zone. Each bottle offers 150mg of nano CBD.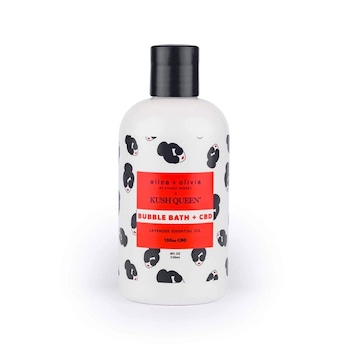 Not down with bubbles but still want a CBD bath? Drop one of these bombs in the tub, and let yourself be enveloped in broad spectrum CBD oil, coconut oil, and essential oils of Italian lemon, lavender, orange and peppermint. It'll soothe you body, mind and soul.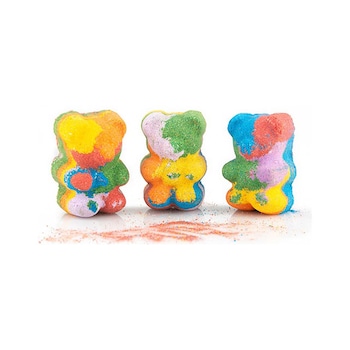 We love Lord Jones for so many reasons, but their latest offering truly puts the brand into legendary status. It's a soothing pH balanced CBD moisturizer that helps to maintain the acid mantle, support the skin's moisture barrier and rebalance the appearance of stressed skin. How? With a five-ceramide complex combined with skin-loving full spectrum hemp-derived CBD oil and sunflower seed oil. Then, hyaluronic acid and sustainably-sourced squalane replenish the moisture of the skin barrier, leaving you with smooth, supple skin. Trust us, your face is gonna love this.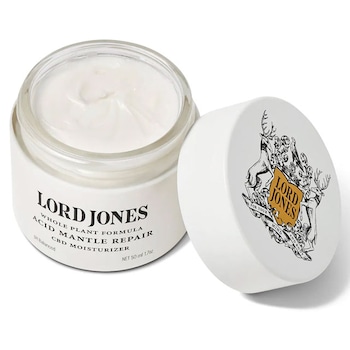 Keep up with your beauty routine with a little help from Billie, and try some scents that will help lighten your mood!
Source: Read Full Article