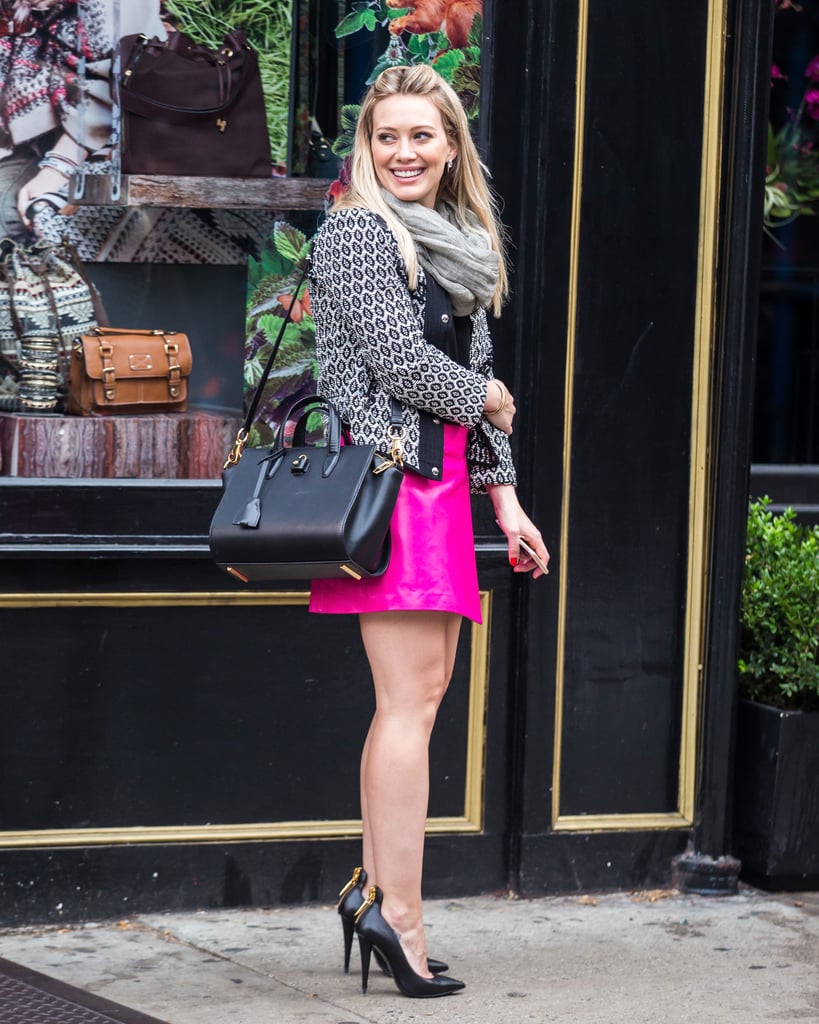 Hilary Duff's Style on Younger Is the Next Best Thing Since Lizzie McGuire

Hilary Duff is a screen style queen. Growing up, we all copied her looks from Lizzie McGuire, and now we're doing the same with her TV Land show Younger. The series follows a single mom named Liza (Sutton Foster) who reenters the industry of publishing in NYC, and while there's tons of exciting drama, it's the incredible fashion that always catches our attention. Of course, that shouldn't come as a surprise, seeing that the series is created by Sex and the City mastermind Darren Star.
While each character has their own unique look on the series, one of our favorites has to be Duff's character Kelsey Peters, a book editor who befriends Liza. Just like her iconic Disney Channel character, Duff's Younger character has a penchant for bright colors, bold prints, and eye-catching ensembles. Her outfits on the show are basically a grown-up Lizzie with a city girl flair. We might not be able to see grown-up Lizzie's style now that the Disney+ reboot has been canceled, but her outfits on Younger are the next best thing. See some of her best looks ahead.
Source: Read Full Article