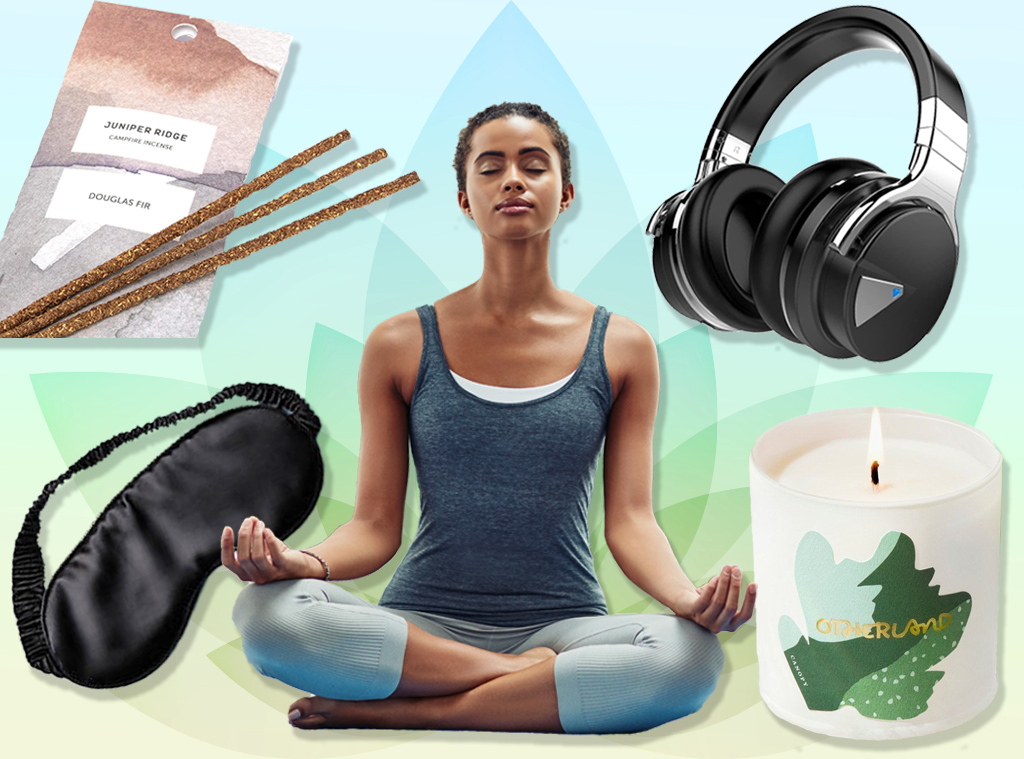 Getty Images; E! Illustration
We love these products, and we hope you do too. E! has affiliate relationships, so we may get a small share of the revenue from your purchases. Items are sold by the retailer, not E!.
As part of our self-care routine, we've been doing our best to make meditation more of a regular thing… but man, it's hard sometimes!
From noisy neighbors and racing minds to uncomfortable spaces and various distractions, we've faced our fair share of challenges in finding our moment of zen. But then we found a few things that helped, like noise-canceling headphones to help us drown out anything that interrupted the sound of our breathing, a cushion so comfy that we could sit on it for hours, and candles to help set the mood. Even the smallest changes in our routines have helped us get deeper into our practice.
So if you've been having some trouble making your meditations more relaxing, shop our finds below. You might just get one step closer to om.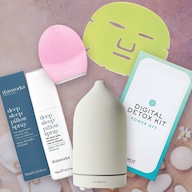 Read
25 Things to Take Your Self-Care Ritual Next Level
True, this cushion is made more for long-distance drivers or gamers who aim for marathon sessions. But if you go for marathon sessions when you're meditating, this cushion could give you the extra comfort you need to reach nirvana, thanks to its contoured groove that helps adjust your posture. It's also designed to relieve pressure.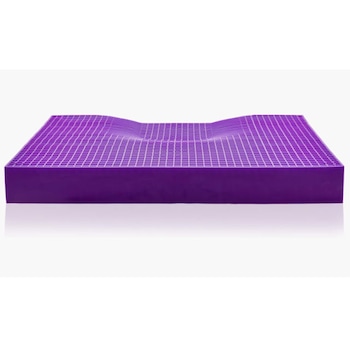 If you find yourself getting distracted by what's going on outside, or you prefer to create a more cave-like experience for your meditations, we recommend these blackout curtains. They come in dozens of colors to match your room (and your aura, if that's your jam), are machine washable, and they're thermal insulated, which is awesome in colder months.
Not ready to redecorate, but still want something to help you block out the visual noise (so to speak)? Try a sleeping mask. Made of mulberry silk with an elastic strap, it'll feel soft and cool against your skin, so you won't feel irritated or distracted while you aim to get your zen on. Plus, it's a subtle reminder to turn your attention inward and keep you focused.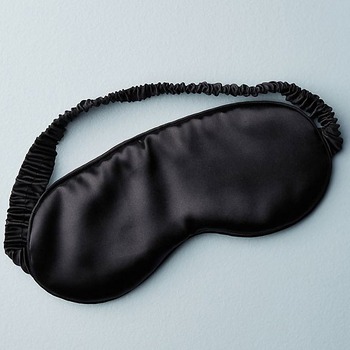 What if your meditation issues are noise related? If you prefer to go without a guided meditation, a white noise machine might help. This one has thousands of five-star reviews on Amazon, with a fan-based design that features two speed options so you can adjust the sound and volume. No chirping birds or babbling brooks here! It may sound basic, but it's super effective.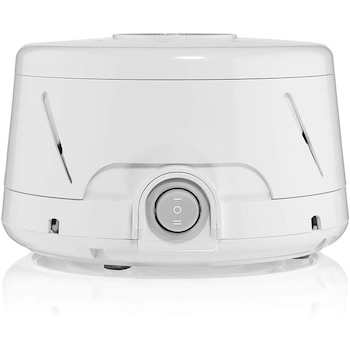 If you prefer to have a little sound to get you into your groove, whether it be music or a guided meditation, a decent bluetooth speaker can do wonders. This one can wirelessly connect to your smartphone or tablet, offers stereo sound with 20 hours of playtime, and comes in six colors. Plus, it's waterproof, in case you like to meditate in the tub, in the wild, or next to a pool.
But if you really need to go the extra mile to drown out noise roommates or neighbors, a good pair of noise-canceling headphones will do the trick. These feature advanced noise reduction technology, offer crystal clear sound, are lightweight and comfortable to wear, and have 30 hours of playtime per charge in Bluetooth mode. No wonder they have thousands of five-star reviews.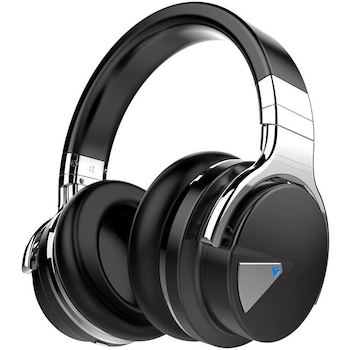 Sometimes, setting the mood helps get you in the mindset to release and let go. Incense is a good way to set your mindful intention, especially when it's clean and natural like the incense from Juniper Ridge. Made using bamboo sticks and sidestepping synthetic fragrance, this scent is very campfirey, but if that's not your thing, there's five other scents to choose from (including our other favorite, White Sage).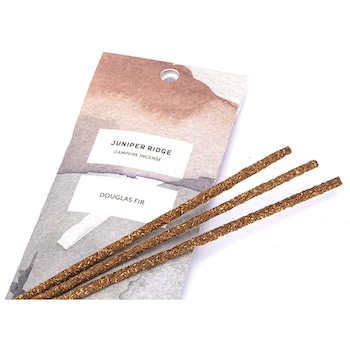 In the event that incense triggers an over-sensitive fire alarm (which has totally happened to us, and is no fun), maybe opt for a candle instead. We're endlessly in love with Otherland's candles, particularly this scent from their core collection. A mix of California fig, ivy greens and summer dew, it's the right mix of sweetness, green, and springtime scent to put us in a good mood (which is helpful when you're trying to plumb your mental depths). Plus, it's toxin-free and made with soy and coconut wax.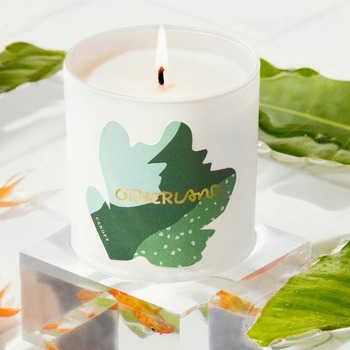 And if worse comes to worst and you can't burn anything in your home, essential oil is a good alternative. Again, Juniper Ridge is our go-to on this one, with a line of exquisite essential oils that mimic the incredible scents of the great outdoors. The White Sage oil is clean and earthy with an incredible depth, but they have a variety of scents to choose from, including Desert Cedar and Redwood Mist. Drop some in an atomizer and let it permeate while you meditate, or put some drops in your hands, rub them together, and breathe deep.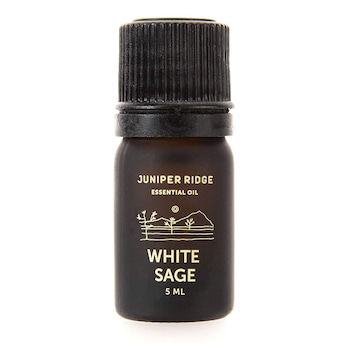 While you're on the hunt, make sure you don't miss out on today's best sales and clean, green sunscreens that will have you covered all summer long!
Source: Read Full Article