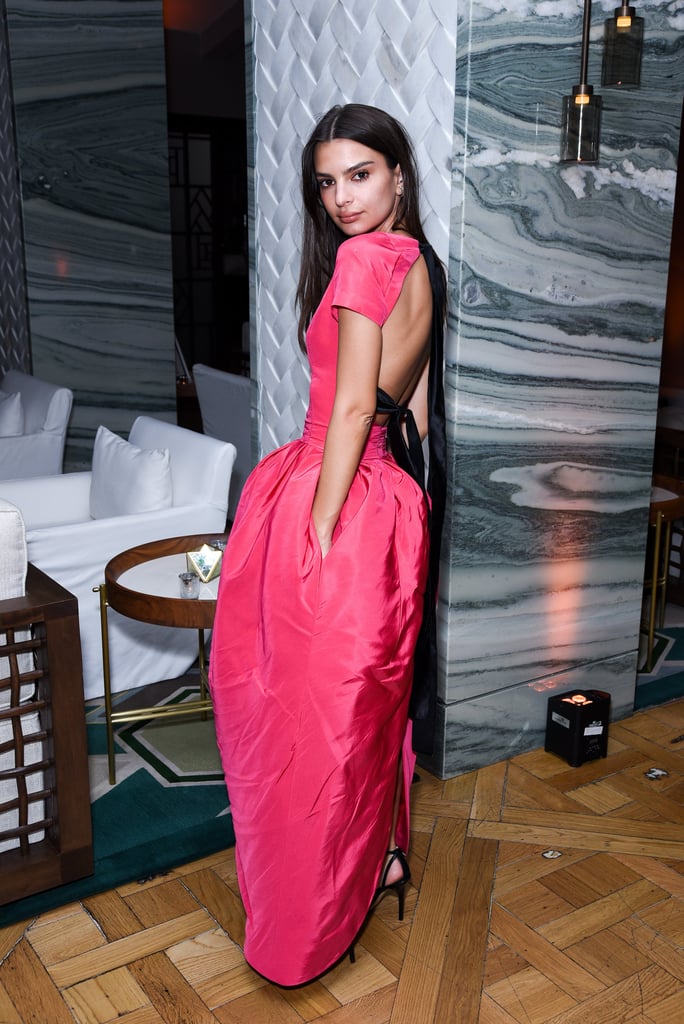 I'm Pretty Sure Emily Ratajkowski Just Made the Backless Party Dress Compulsory

If the allure of party season dresses is calling you, but you are absolutely clueless about what to choose, take note from Emily Ratajkowski. The model and actress sported a hot pink Spring 2019 Prabal Gurung dress on Sunday night at the premiere of Welcome Home, and we've never been more ready for the holidays.
While the silk scoop neck gown, complete with sculptural skirt, may seem a little different than Emily's usual sexy attire, wait until you see the back. The demure gown makes a cheeky wink, featuring an open back with black tie detail. A very sexy black tie detail, indeed. Not to take away from the bowed moment, Emily styled the look with black heeled sandals and jeweled earrings.
This isn't the first time Emily's sported a classy in the front, party in the back ensemble, as she recently wore a backless number to the Moët x Virgil launch party. We're certainly supporting this new signature style. Read on to see why they call it "hot" pink, then add a similar silhouette to your own closet.
Source: Read Full Article