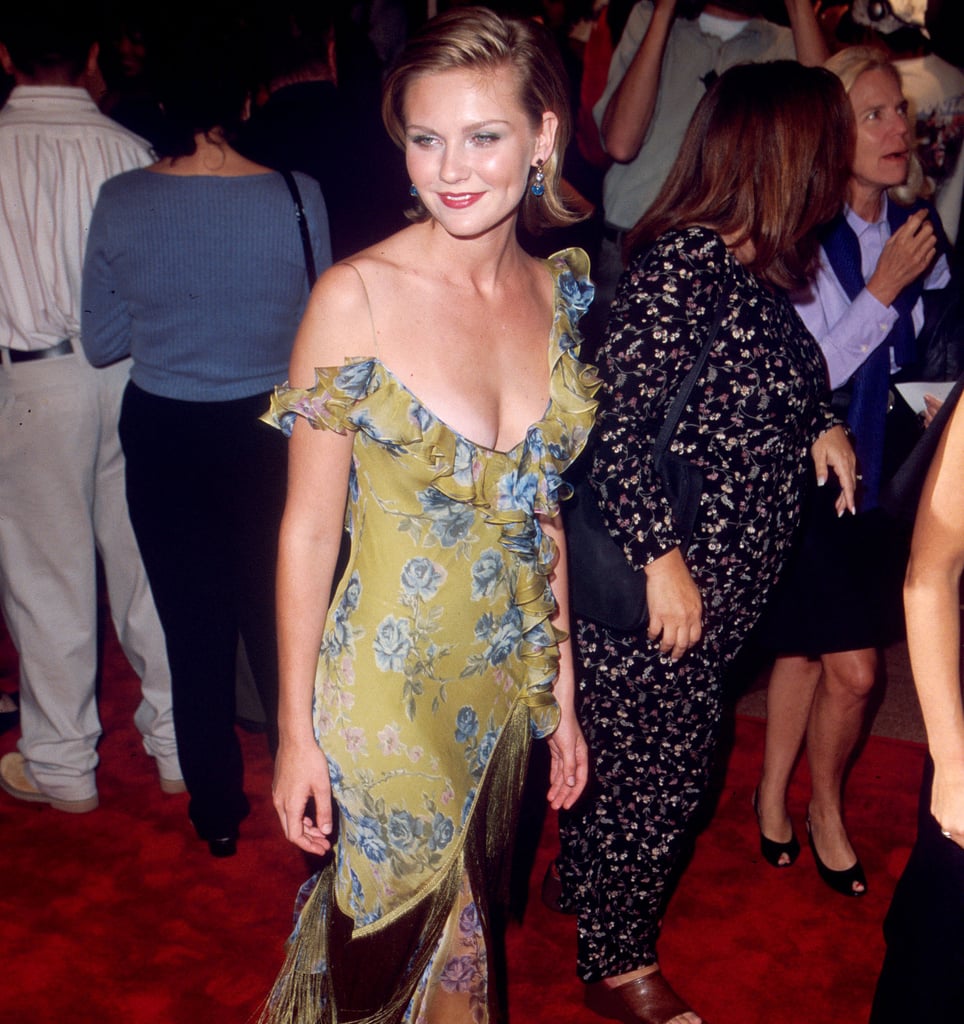 Looking Back at the Bring It On Red Carpet 20 Years Later — Yes, Toe Rings Are Involved

It's been 20 years since Bring It On entered our lives and blessed us with memorable movie quotes to shout every time we get the chance and nostalgic looks to recreate for Halloween or, you know, just whenever we feel like it. But what did Kirsten Dunst, Gabrielle Union, Eliza Dushku, and the rest of the cast wear when they showed up to the red carpet premiere? That's a whole story on its own, and surprisingly relevant to scan for trends 20 years later, when our nostalgia for the early aughts is extremely prevalent in fashion.
Dunst wore an off-the-shoulder floral dress with an asymmetrical fringe hemline that skirted right around her strappy metallic sandals. (I'm pretty sure I saw those on Zara's site yesterday.) Union showed us the power of the going out top, complete with white, low-slung jeans that definitely made a statement — and almost every actress showed up with a beaded mini bag that we'd probably call an It item if we saw one on Instagram. Nicole Bilderback, who played Whitney in the film, even wore a toe ring, which is the single most exciting piece of jewelry to spot at this premiere for sure. Scroll down to reminisce with us in honor of the movie's 20-year anniversary.
Source: Read Full Article