Whether it's makeup, skin care, or fashion that's your shopping vice, Black Friday has the sale for you. If it just so happens to be all three, you'll need to know the 411 on your favorite brands' sale to make your plans. Be sure to add Madewell's Black Friday sale to your list because the classic brand is giving out one incredible deal over the holiday weekend, and you won't want to miss your chance to grab some seriously stellar pieces.
The big deal about a Madewell sale is that the brand isn't the most affordable on the planet. Is it the most expensive? Definitely not that either. However, if you're on a budget and love their clothes, stocking your closet full of brand can end up costing a pretty penny. That's what makes the Madewell Black Friday and Cyber Monday sale, the place to be.
During the holiday, Madewell will be offering 25 percent off site wide. Off everything. Sale items. Yes. Plus sizes? Yes. Everything? Yes! Yes! Yes! No matter what you may want to shop from Madewell, you can purchase it for a whopping 25 percent off, and if there are multiple pieces, that's 25 percent off every piece. Sure, feel free to do a happy fashion dance.
While the discount is obviously the best part of Madewell's Black Friday sale, there's one more thing you need to know. It's happening right now! The brand kicked off their Black Friday on well, not Friday, but who cares? 25 percent off Madewell is good no matter what day of the week it is. Plus, it gives you ample time to narrow down what pieces you'd like to purchase from the brand. Let's be honest, buy the whole store probably isn't an option, so you'll need time to consider your deals. There are plenty.
Jeans Under $100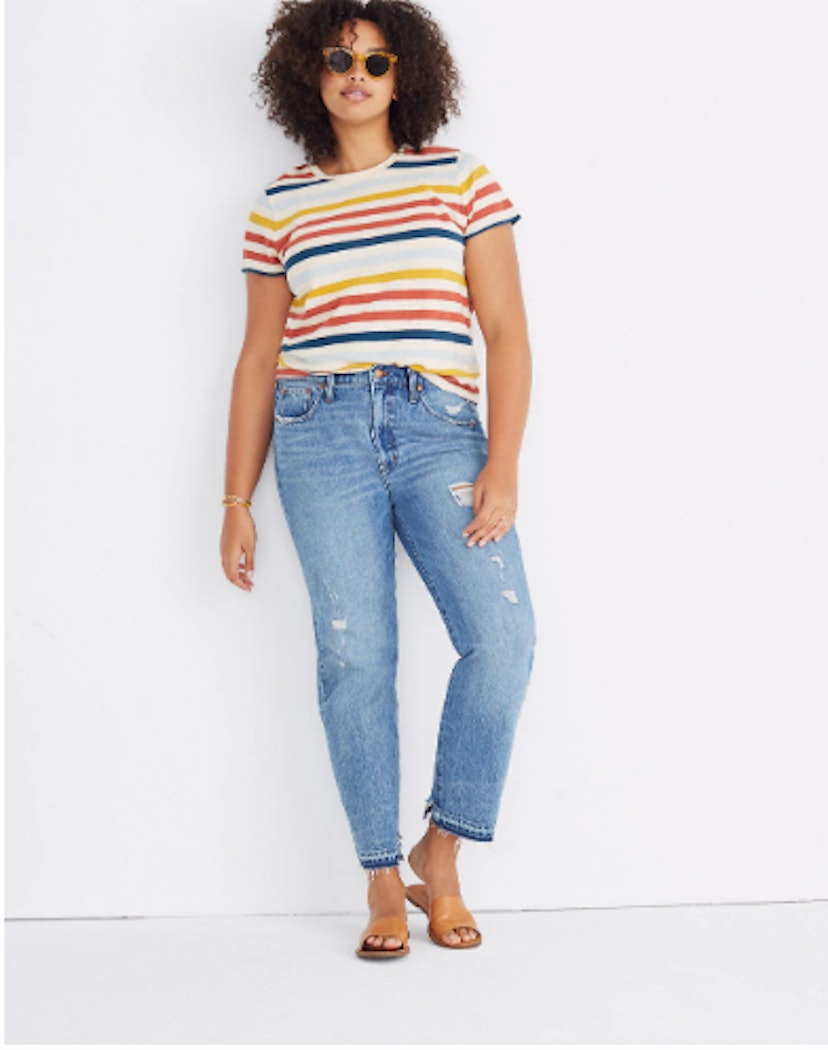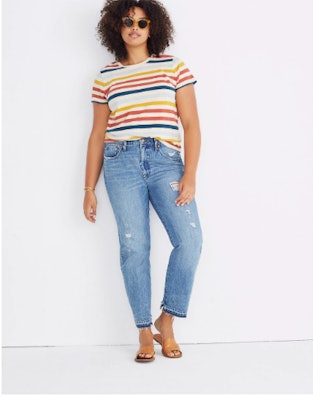 Madewell Classic Straight Jeans: Destructed Edition
$60
Madewell
These destructed classic straight leg denim in a high rise are just $60 thanks to the brand giving customers a 25 percent off discount on items that are already on sale.
Sherpa Coat For Just Over $100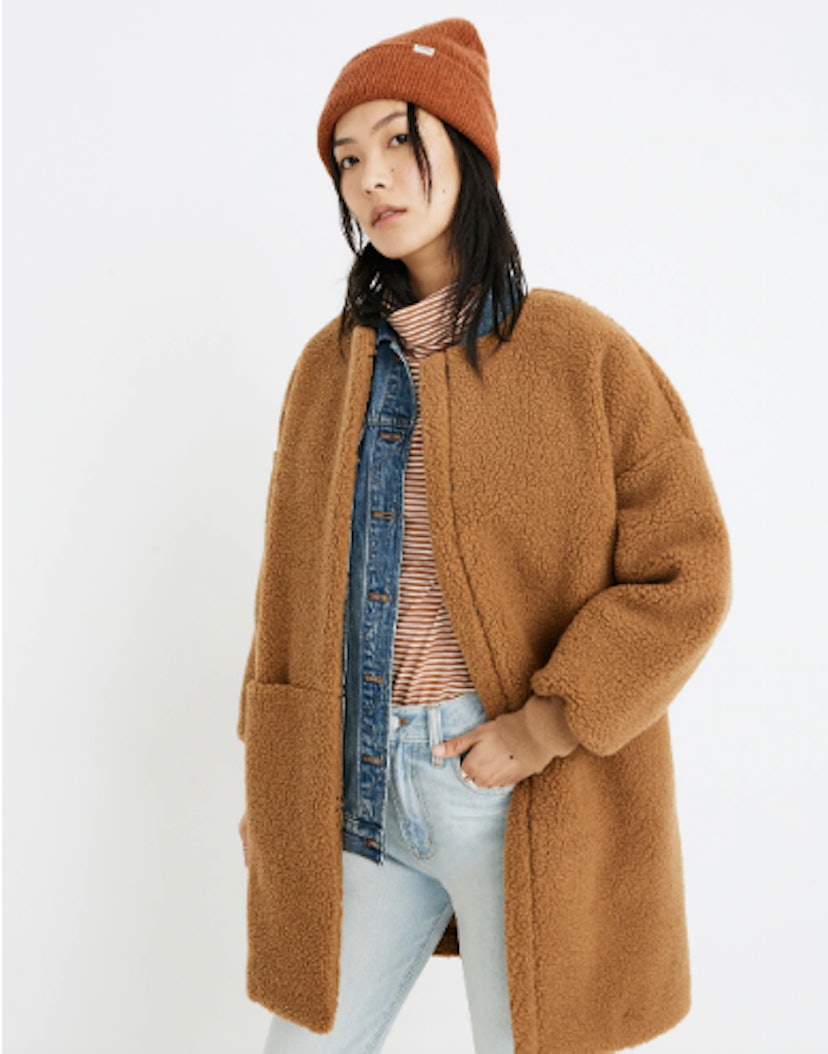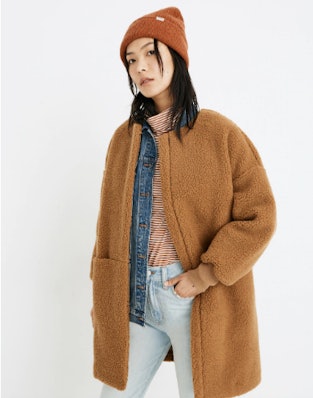 Madewell Bonded Sherpa Cocoon Coat
$103.50
Madwell
Sherpa and teddy bear coats are incredibly popular pieces right now. Why not hop on the trend with a jacket that's barely over the $100 thanks to the sale?
Classic Turtlenecks For $50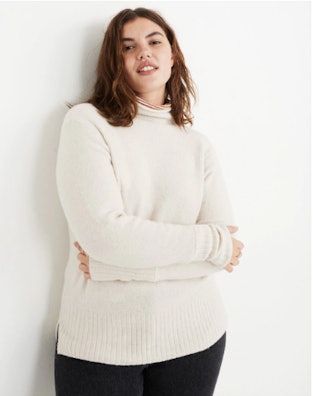 Madewell Inland Turtleneck Sweater
$50
Madewell
A turtleneck is a classic winter staple, and this one from Madewell is right at $50 and comes in a variety of colors.
Boots For $150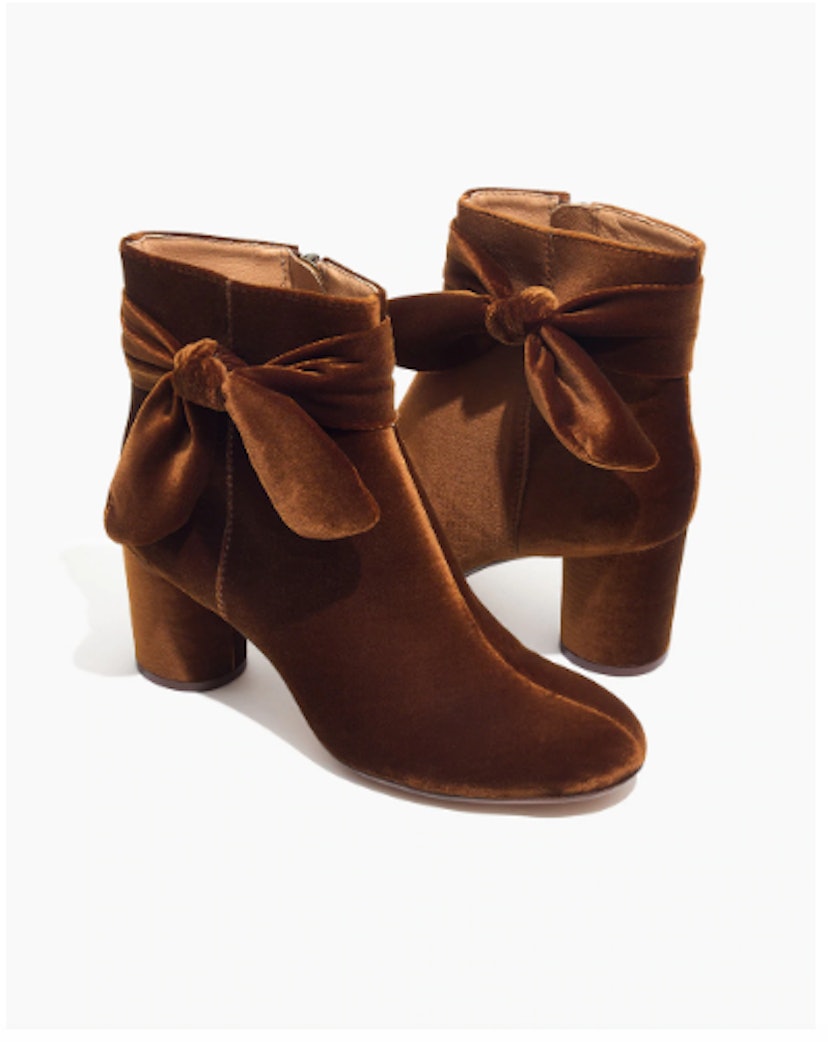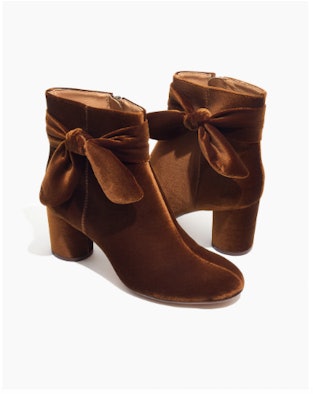 The Esme Bow Boot In Velvet
$152.50
Madewell
Don't forget that Madewell has more than just clothes. They've also got great shoe and accessory options. These incredible boots are just over $150 during Black Friday.
Dresses For $75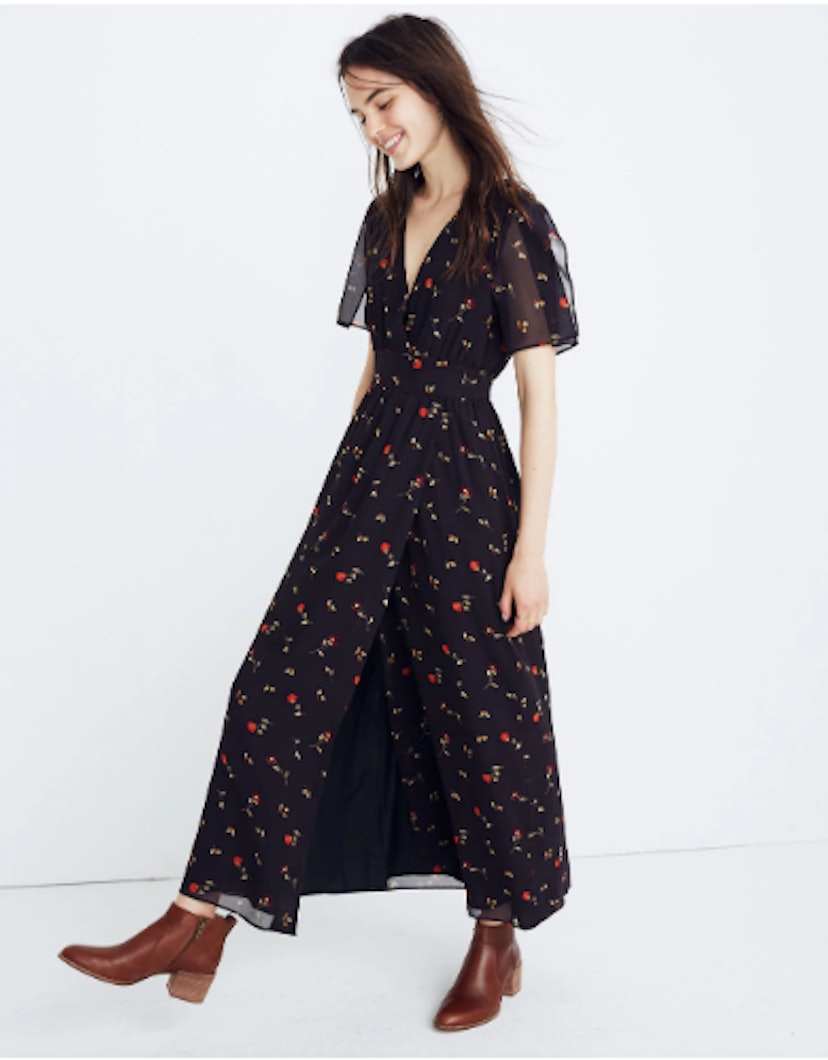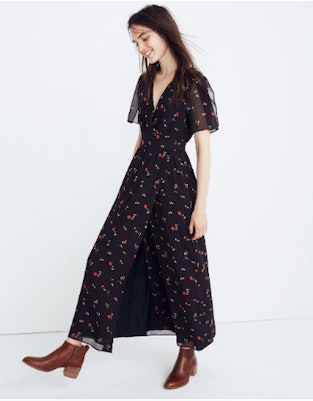 Tulip Sleeve Maxi Dress in Sweet Blossoms
$75
Madwell
Did you need a new dress for your upcoming, casual holiday get togethers? Maybe not, but you do now thanks to Madewell.
Clearly, Madewell's Black Friday sale has more than enough fashion finds to go around. If you want to shop the sale, you've got from now until Nov. 25 at 11:59 p.m. ET. Basically, you'll need to stock up on everything you want before Cyber Monday starts on Nov. 26. Who knows? Maybe Madewell is cooking up a great deal for that shopping holiday, too!
Source: Read Full Article