Typically, the ideal sports outfit is a jersey and your favorite pair of jeans — unless you're royal. The Duchess of Cambridge and Duchess of Sussex showed up at Wimbledon at the last minute, as one does, and they definitely didn't skimp on style. Meghan Markle wore the hardest look to pull off to a sports event. Some people wouldn't dare wear white pants even on a shopping trip, but Markle rocked them court-side.
These were not your average pair of white pants, my friends. If you're thinking white denim, think again. Markle work a pair of crisp white, wide-legged Ralph Lauren pants to the sports event. The high-waisted pants were so oversized that you could barely see her pointed-toe pumps underneath.
She paired the pants with a blue-and-white striped button-up from Ralph Lauren. Although she wasn't allowed to wear the white and black sunhat that she brought with her, she had the perfect accessories, as well.
According to Harper's Bazaar, when you're sitting in a royal box, you are "asked not to wear hats, in case it blocks the view of others around them." There are also strict rules on how men have to dress.
"Spectators in the royal box have to follow a set of fashion rules, with guests being asked to dress smartly—and men advised to wear a jacket and tie," according to The Sun.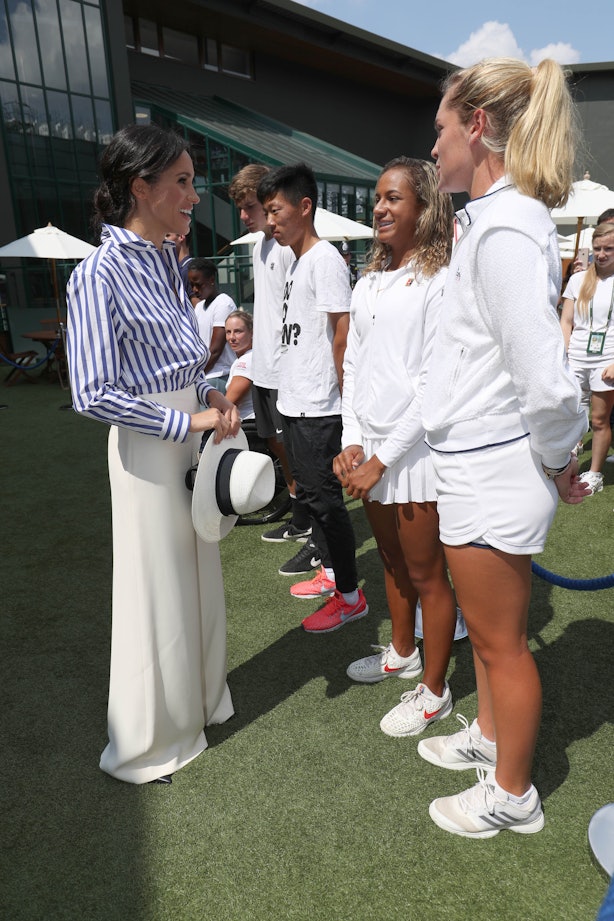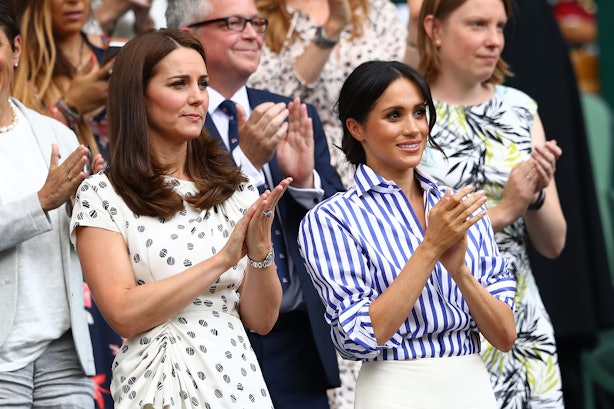 Let's also take a second to celebrate the messy bun coming back into existence. Markle was known for the hairstyle in her pre-royal stage, and found the perfect moment to bring it back. Consider this your style inspiration for the rest of summer.
Source: Read Full Article